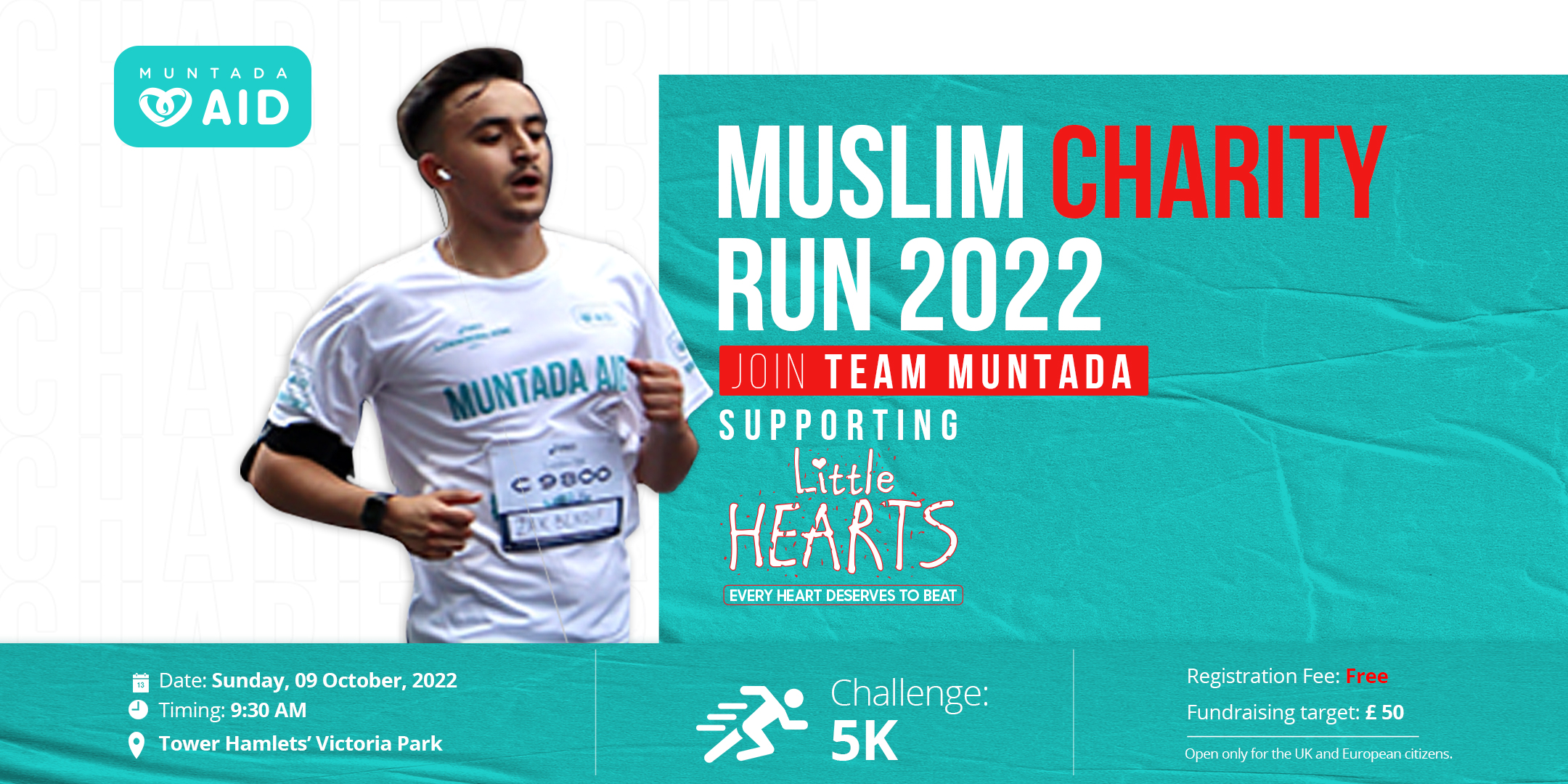 This is one for you, Whitechapel. Muslim Charity Run is back, and Team Muntada is raring to go.
The run is open to men, boys of all ages and girls under 12, but everyone is welcome at the park to cheer on the runners. There are fun activities for all and a range of exciting stalls. Make it a family day out! Compete with your friends, see who can achieve the quickest time? Get active, keep fit, fundraise for a charity of your choice, and enjoy the day!
About the Run
Muslim Charity Run is one of the most prominent faith inspired charity runs in the UK, building on seven years of success. The run will take place in Tower Hamlet's Victoria Park, recognised for its heritage, sports facilities, walkways and lake, on Sunday, 09 October, 2022 .
Important Information
Tower Hamlet's Victoria Park
Sunday, 09 October, 2022
Time: 9:30 AM
Challenge: 5K
Registration Fee: Free
Fundraising target: £50