This February our Little Hearts team will be travelling to Qena, Egypt for a 7-day-long mission.
During the course of the mission, the team will perform procedures on at least 60 children suffering from congenital heart defects.
The mission will be held between 22nd to 29th of February at Qena University Hospital.

During the 7 days of our mission, Muntada Aid will be providing cardiac interventions from children as young as 1-year-old to children in their early teens. All children that will be treated at the Qena University Hospital are from Egypt.
ACCORDING TO VARIOUS REPORTS, THE PREVALENCE OF CONGENITAL HEART DISEASES (CHD) AMONG SCHOOL CHILDREN ACCOUNTED FOR 1.01/1,000 IN EGYPT.
We have arranged a team of 8 international paediatric cardiac specialists for this mission. These doctors have joined us from the UK, Turkey and the Netherlands. We have also constituted a team of 10 Egyptian doctors who will be assisting our team of experts.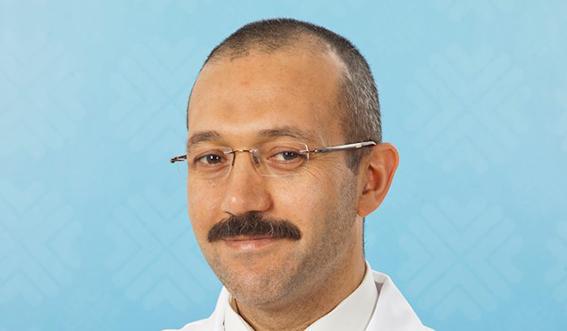 Dr Abdullah Erdem, Lead cardiologists
Dr Abdullah Erdem graduated from Medical School of Cerrahpaşa, Istanbul University, Istanbul, Turkey in 1995. He finished his Paediatric Cardiology fellowship in 2007 and received his associate professor's title in 2012. He is currently working as a Paediatric Cardiologist in Istanbul Medipol University. Dr Erdem has authored more than 40 peer-reviewed articles in various international journals. His main interest is invasive procedures in paediatric cardiology. He has performed hundreds of ASD, PDA and VSD interventions.
This will be our second mission in Qena in as many years.
Muntada Aid in June 2019 completed its first Little Hearts Mission in Qena. During the course of this operation, we performed 36 procedures and also provided training through workshops to around 100 medical staff. Whilst this endeavour was our 7th Little Hearts mission in this North African country, this marked the first such assignment in Qena.
Our long-term aim is to build capacity and provide the necessary training required by doctors and other support staff, in order to conduct similar operations on children in Egypt and other North African countries. We have agreed in principle with Mansoura University hospital where we will be providing doctors with training and other related support to practice as paediatric heart surgeons.
Qena Little Hearts Mission 2019