Little Hearts Video
In poor underdeveloped countries, access to treatment is next to impossible for many of its' poor.
What is a congenital heart disease?
Congenital Heart Disease (CHD) is a defect in the heart that a baby is born with. It affects 1 in 100 births around the world and can be treated with an invasive/non-invasive heart operation at birth depending on the type of heart defect.
In poor underdeveloped countries, the lack of specialised medical infrastructure in developing nations means babies born with congenital heart defects have little to no access to critical treatment
Muntada Aid believes ignoring this deadly killer is tantamount to a death sentence on the many babies afflicted with this disease.
THESE ARE PREVENTABLE DEATHS
Muntada Aid's Little Hearts provides vital lifesaving operations to babies born with CHD in some of the poorest nations Africa and Asia.
Get Involved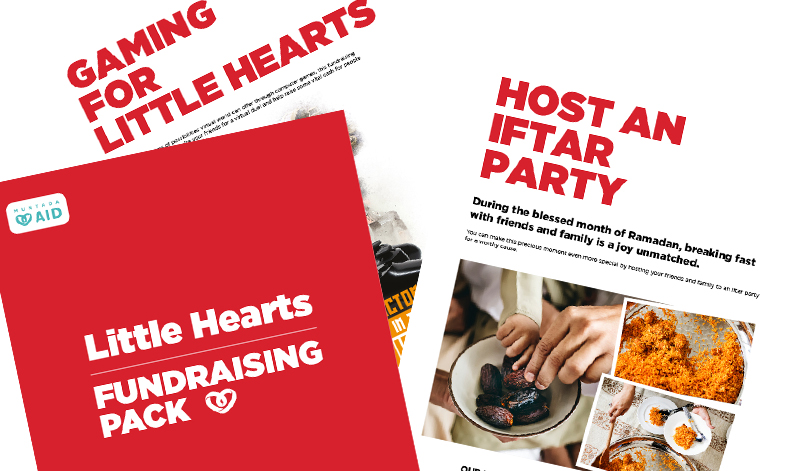 In addition to sending a global team of medical volunteers to perform life-saving heart operations.
Muntada Ais trains local health professionals to carry out future operations ensuring sustainability.
LITTLE HEARTS MISSION, QENA
Muntada Aid carried out a paediatric heart surgeries mission at Qena University Hospital in Egypt between 28th of June to 5th of July 2019. During the course of this operation, our medical team treated just over 50 patients. Whilst this endeavour was our 7th Little Hearts mission in Egypt, but first such assignment in Qena.
LOVE ALLAH, LOVE HUMANITY,
HELP US HEAL 500 LITTLE HEARTS
The impact of this project is far reaching; aiming to leave a lasting footprint not only on the children that are treated through it, but also on the local medical staff who receive beneficial training from our experienced team, guaranteeing a future of more capable health personnel.