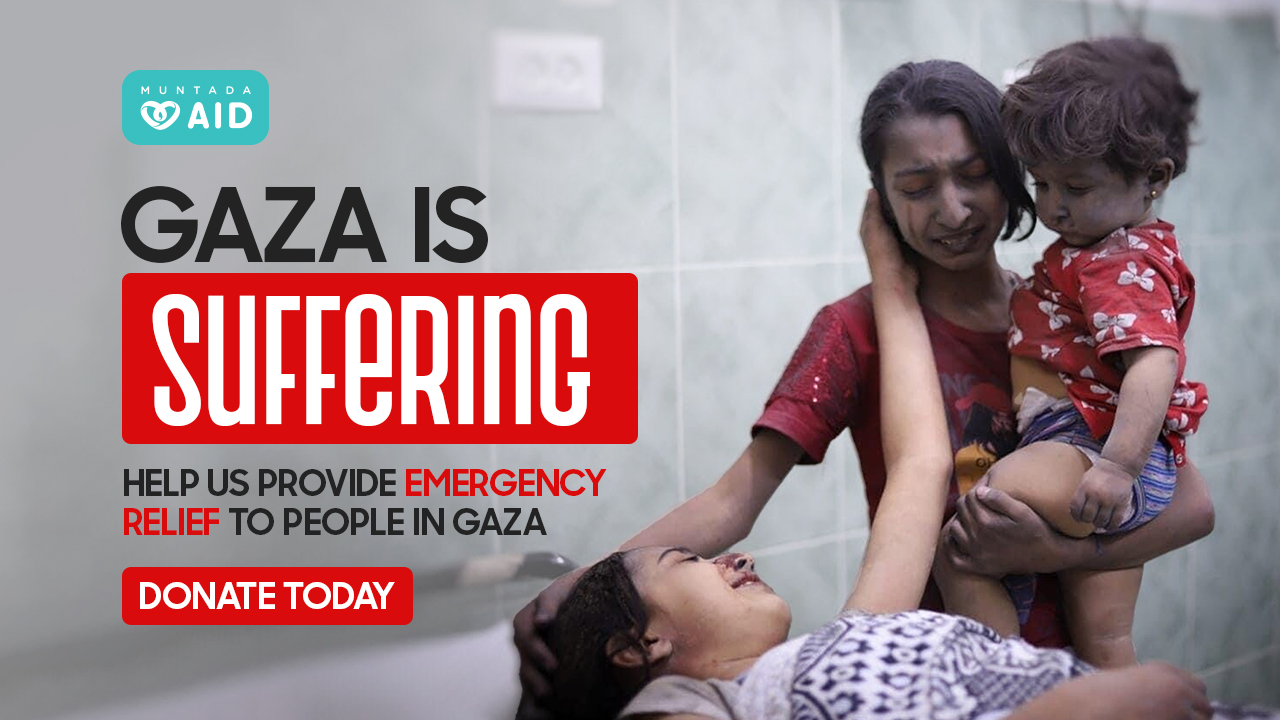 On Friday, the Israeli military warned Palestinians from northern Gaza to move to the southern part of the strip, prompting the UN to warn that it would affect 1.1mn people — half the population — and could result in a "calamitous situation". The instruction suggested Israel was moving to the next phase of its offensive.
Israel's bombardment of Gaza has already killed 1,417 people, including 447 children, with a further 6,268 wounded, Palestinian officials said on Thursday. They have warned that the territory's beleaguered health system had "begun to collapse".
OUR LOCAL PARTNER TEAMS ARE ON THE GROUND, REACHING COMMUNTIES WITH FOOD AND WATER. BUT SUPPLIES ARE RUNNING SHORT.
Muntada Aid, in partnership with Palestine Trauma Centre, runs a Post-traumatic stress disorder (PTSD) centre for children and young adults in Gaza, which has now been damaged in the ongoing bombing by Israeli government forces.