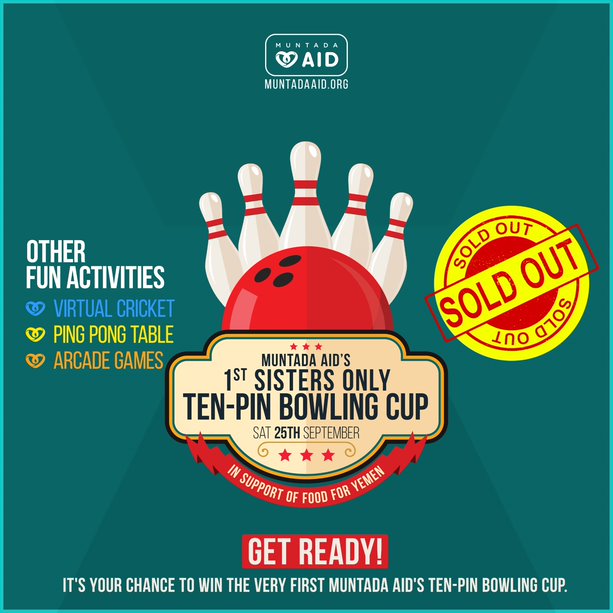 TICKETS ARE SOLD OUT!
1

st

Sisters only Ten-Pin Bowling Cup
We delighted to see all the interest from so many sisters, which leads to tickets selling out earlier for our 1st Sisters Only bowling Event. We have now reached capacity at the venue, so we had to close ticket sales. If you didn't get a chance to get your ticket this time around, please do consider joining us at one of our other activities. For more information, please visit muntadaaid.org.