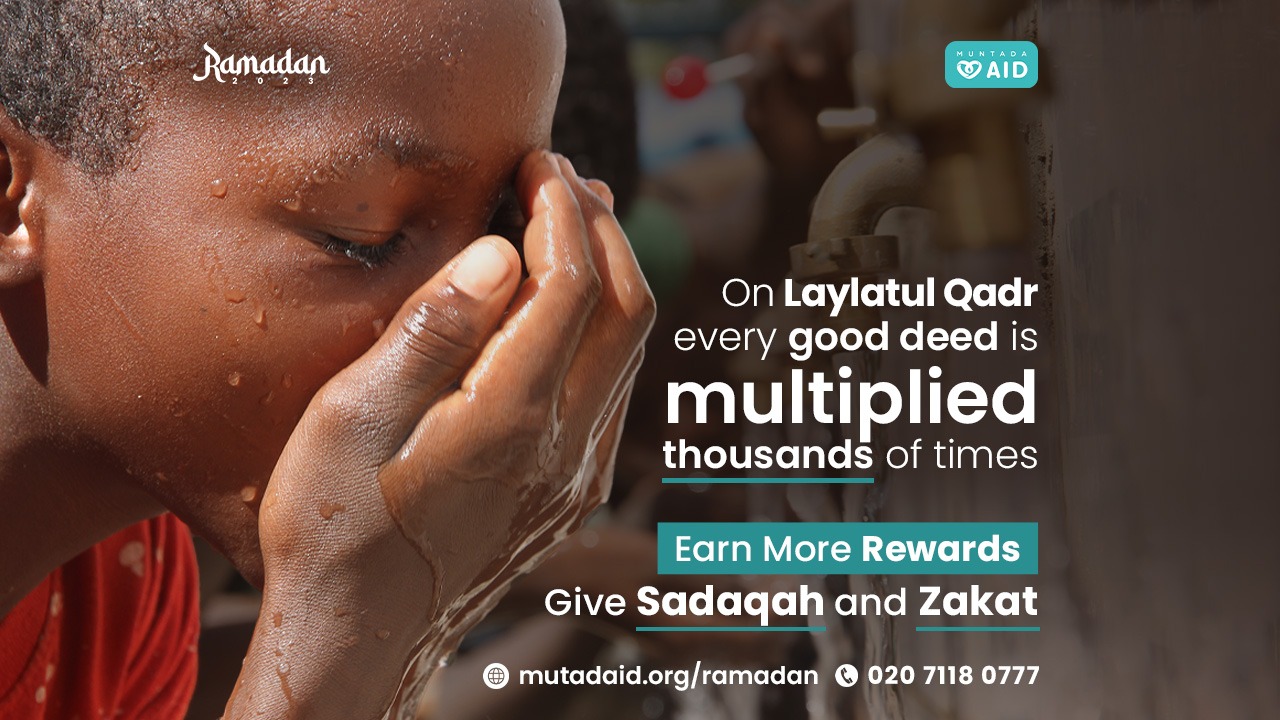 it is a generally held belief that Laylatul Qadr occurs on the 27th of Ramadan, which is tonight. However, Islamic scholars advice focusing on the last 10 nights of Ramadan.
Laylatul Qadr is one of the most important nights in Islamic calendar. It is the night when Prophet Muhammad (PBUH) received the first revelation.
"Laylatul Qadr is better than a thousand months" Qu'ran | Qur'an 97:3
Make the most of Laylatul Qadr
On Laylatul Qadr, every good deed is multiplied. If you give £100 on this auspicious night is the same as giving £3 million!
By donating with Muntada Aid this Ramadan your sadaqah and zakat can help children, families and vulnerable communities in 18 African and Asian countries.
Tonight, save lives for an even greater reward.