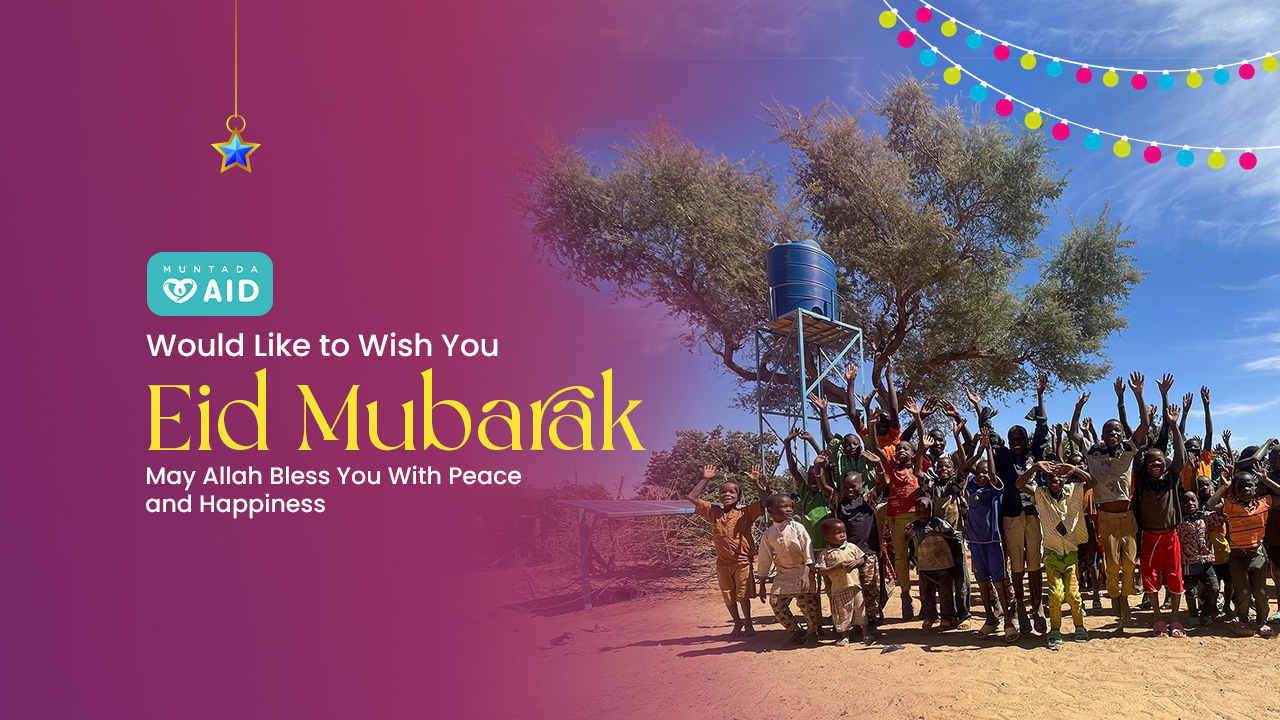 Muntada Aid would like to wish you a happy and blessed Eid al Fitr.
May this Eid be the gift of joy and love you deserve.
We want to use this opportunity to thank you for your support and patience.
With your donations, we will support children with heart defects, provide cataract surgeries to older people, provide clean drinking water and food to vulnerable communities, and provide education and livelihoods to African farmers and women.
Thank you for trusting us with your donations.
May Allah reward you for your help and patience.
Have a blessed Eid.
Ameen!
Muntada Aid.
Zakat ul Fitr
There is still time to pay Zakat ul fitr.
The Zakat-ul-Fitr donation is traditionally given as food; at Muntada Aid, we make it easy to make your Fitrana Donation in cash to be donated to those less fortunate as necessary food products.
This is calculated in the UK at approximately £5 per person.