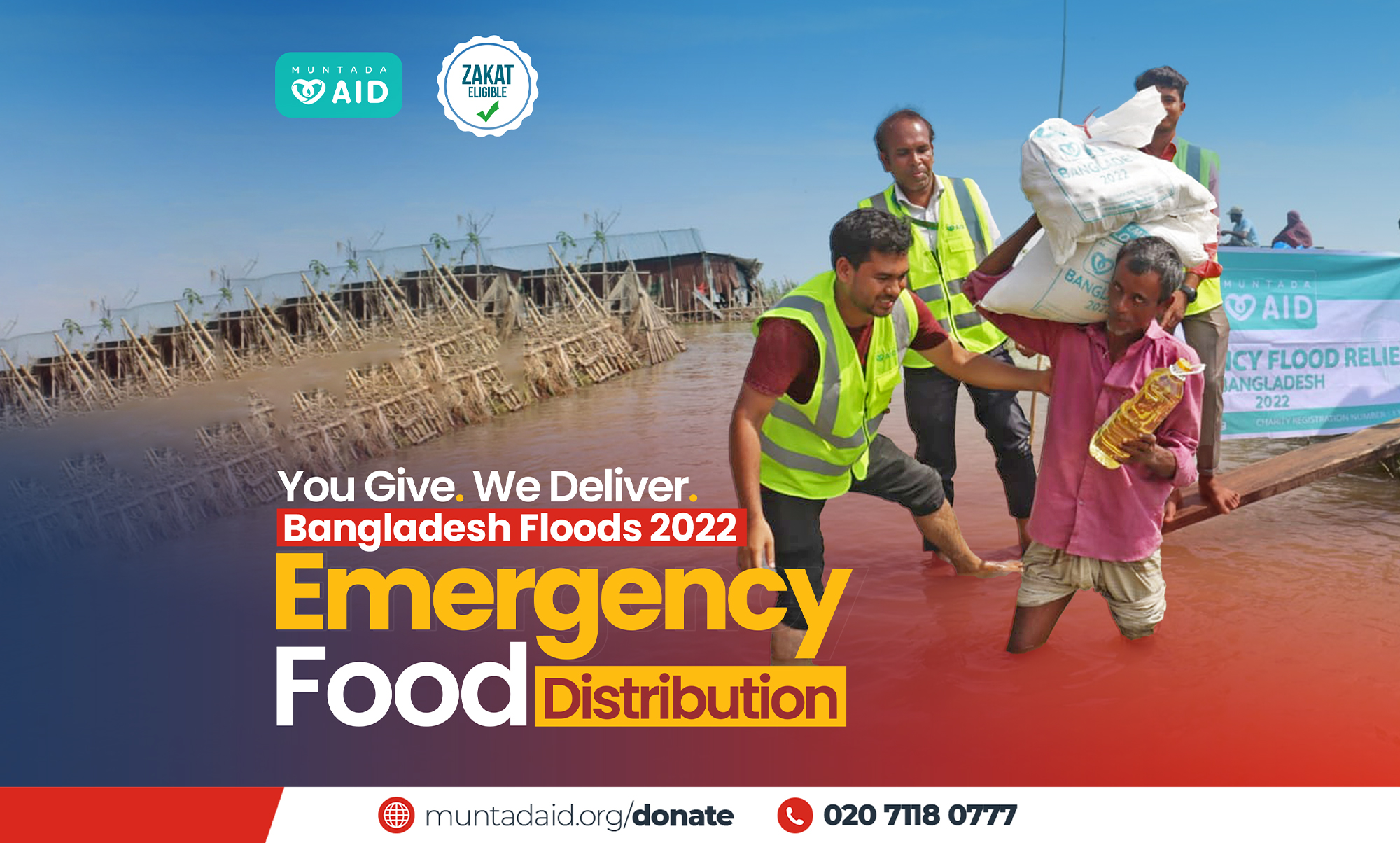 You Give. We Deliver.
Emergency Food Distribution
Bangladesh Floods 2022
Muntada Aid team is on the ground distributing essential monthly food packs to people displaced by the floods in Bangladesh. Here are some of the pictures from our latest distribution.
You can support our ongoing campaign in Bangladesh by making a donation at.
https://www.muntadaaid.org/bangladeshfloodsappeal/
Please remember, that this emergency appeal is eligible to receive Zakat and Sadaqah.