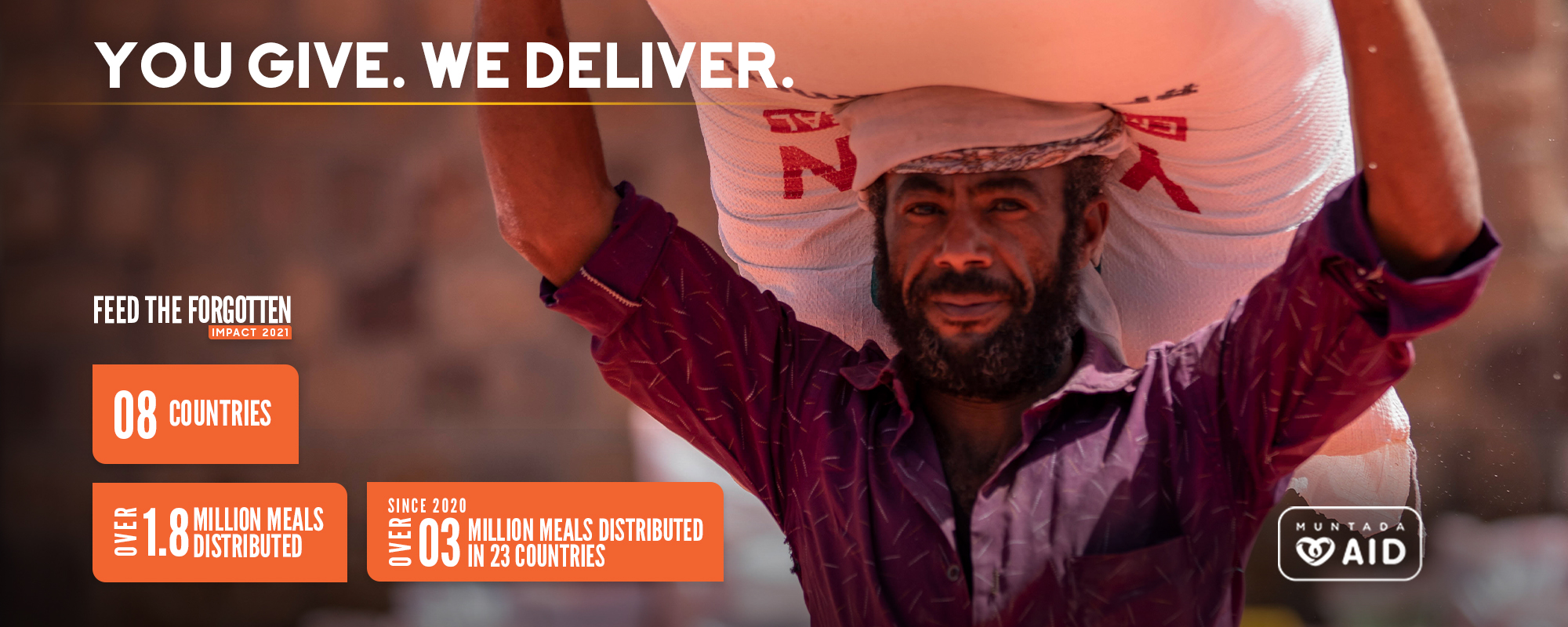 About our Programme
Our Feed the Forgotten programme is providing food to families living in conflict zones, economically poor, and people living areas affected by climate change. Our programme operates in 23 countries with a permanent project in Yemen; one of the worst humanitarian crises in a generation. Through Feed the Forgotten, we provide people with meals and food packs that provide food to a family of 5 for up to a month.
Global Hunger Crisis
30 million more people were affected by hunger as a result of the coronavirus pandemic.
1 IN 9
Globally, one in nine people are hungry or undernourished.
2BN
2.37 billion people did not have access to enough safe and nutritious food in 2020.
In 2021, we distributed over 1.8 million meals to some of the most marginalised communities in 18 countries. In last two years, we have distributed over 3 million meals to these communities in 23 countries in Aisa and Africa.