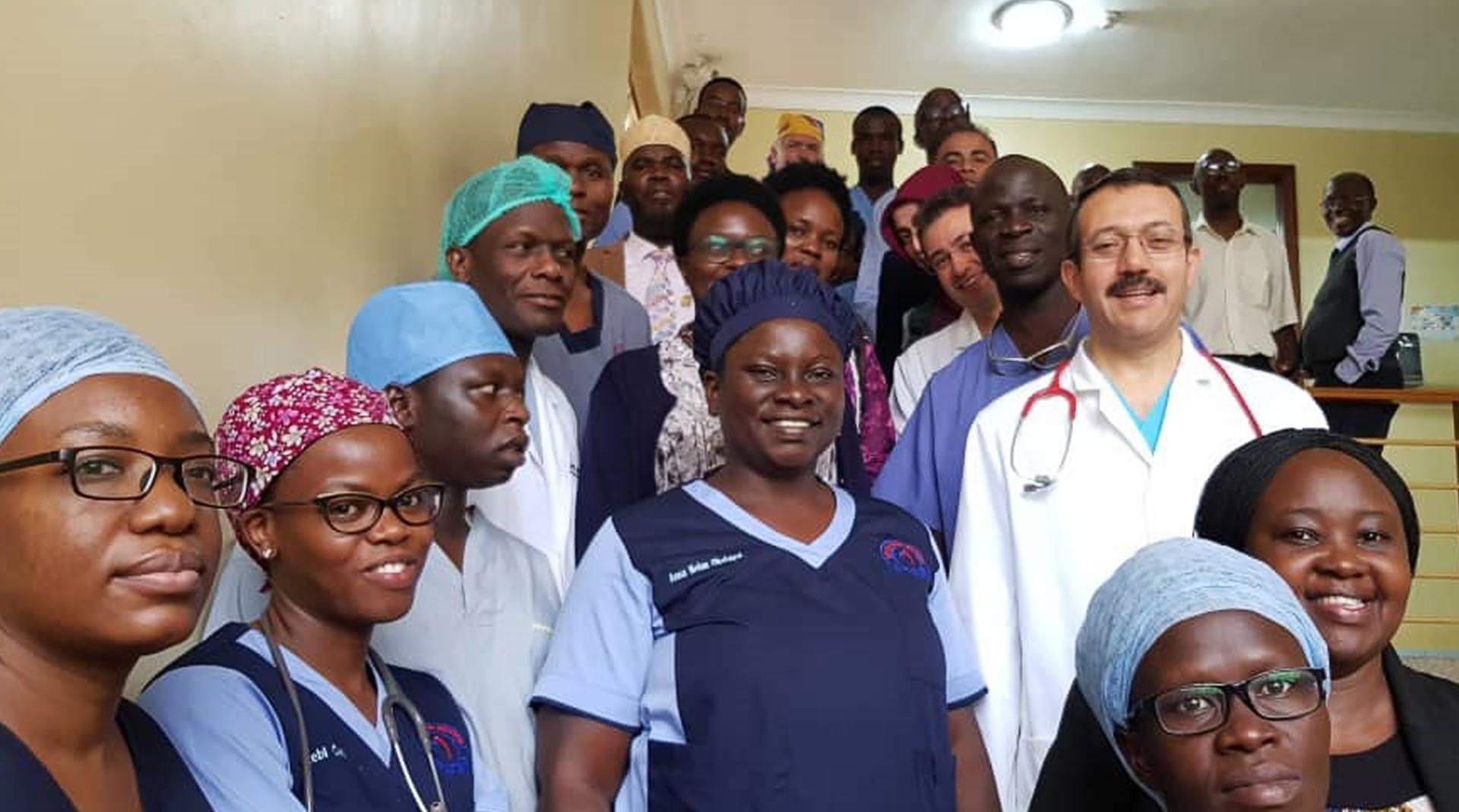 Our team of doctors have successfully performed first Ventricular Septal Defect (VSD) interventions on children at the Uganda Heart Institute.
It is the first time that such procedures are being carried out on young children in Uganda.
Dr Peter Lwabi, Deputy Executive Director of Uganda Heart Institute commented: "Such missions are essential to our country. We value the importance of essential transfer of knowledge, skills and know-how these missions bring. We have signed an MOU with Muntada Aid for long term, help and support. We look forward to a long and successful collaboration".
This is Muntada Aid's first mission in Uganda. During the mission, which started on 18th of November, our team will perform procedures and interventions on at least 30 children from economically disadvantaged backgrounds suffering from congenital heart defects. However, our long-term aim is to build capacity and provide the necessary training required by doctors and other support staff, to conduct similar complex operations on children in Uganda.
"This mission is not just about operating on children,
but also about education, lectures and training to ensure long term sustainability of the project."
- Kabir Miah, Health Programmes Manager Muntada Aid
Little Hearts is Muntada Aid's flagship programme, which provides free life-saving heart surgeries to children with congenital heart defects from underprivileged backgrounds irrespective of gender, race or religion.
Muntada Aid has so far carried 30 missions in various countries and during these missions, we have performed just over 2300 cardiac interventions and surgeries.
The mission will end on the 23rd of November at the Uganda Heart Institute, which is the only medical centre in the country where such procedures and interventions can be carried out at present.