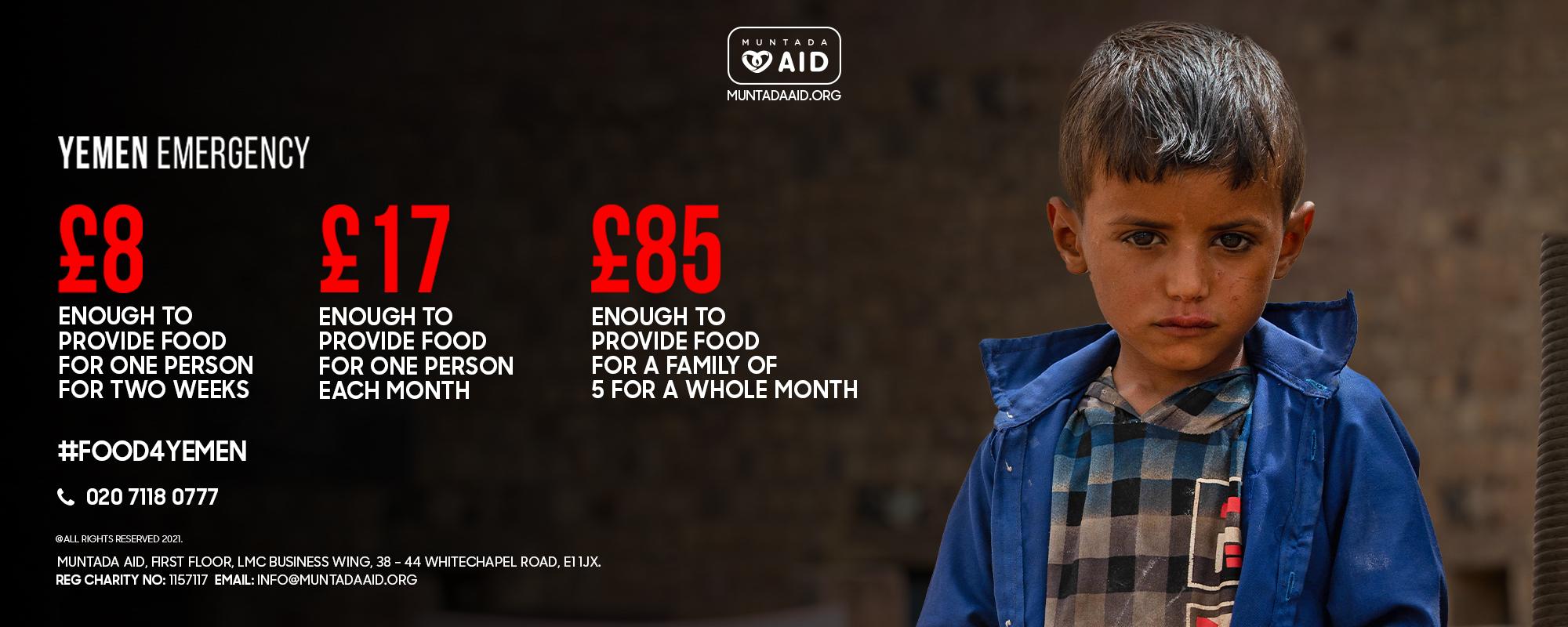 "Surely the men who give sadaqah and the women who give sadaqah and have advanced a good loan to Allah SWT; for them, it will be multiplied, and for them, there is a noble reward." - The Holy Qur'an (57:18)
Yemen has a population of 30.5 million people and of that 20.1 million people face hunger in the absence of food assistance.
This Friday, we request you to donate Sadaqah towards our Yemen Emergency Food Programme and help us feed hungry people in Yemen.
Since June 2020, we have delivered over 800,000 meals at Taiz Refugee Camp.
This winter, we plan to provide another 400,000 meals to refugees living at this makeshift camp outside the port city of Aden, but we need your support.
What is inside our monthly food packs?
25 Kgs | Wheat flour
24 Tins | Tomatoes
10 Kgs | Rice
05 Kgs | Lentils
05 Kgs | Sugar
02 Kgs | Salt