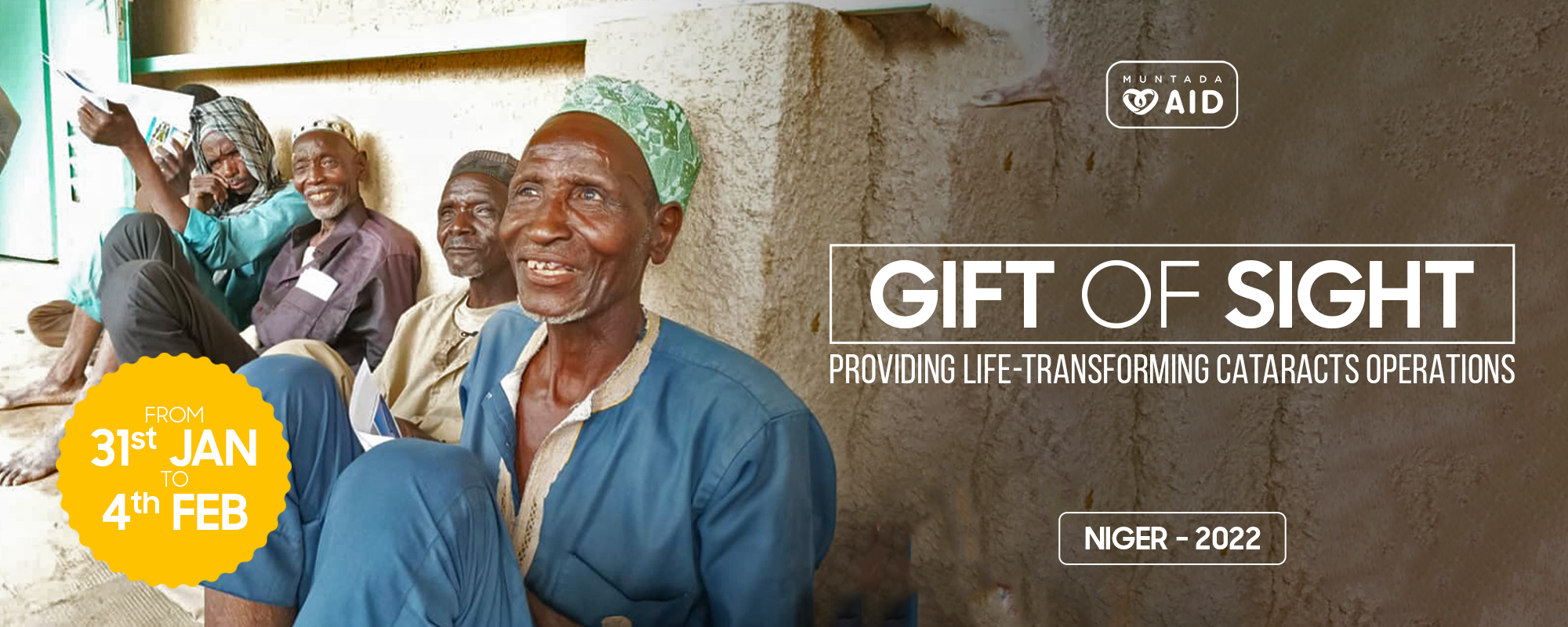 We are excited to announce that our team will be travelling to Niger late this month on their second Gift of Sight mission. We plan to restore the sight of at least 400 people (mostly the elderly) during this deployment.
Our Gift of Sight missions are uncomplicated, but their impact on individuals, families and communities is life-transforming.
Each successful cataract operation means independence, freedom of movement, working and seeing the family's faces again.
Apart from the cataract operation, we will be providing patients with eye drops, pain killers, anaesthesia for children and other medication that they may need to overcome this crippling condition.
The team will arrive in Niamey on the 31st of January and continue their work until the 4th of February.
Last year, during phase one of our Gift of Sight deployment, our team performed 1100 life-transforming cataract eye surgeries in Niger.
An estimated 5 million people are blinded by cataracts each year. Blindness affects more than 4% of the population in parts of sub-Saharan Africa.
We are declaring a fight against cataracts in sub-Saharan Africa with your support.