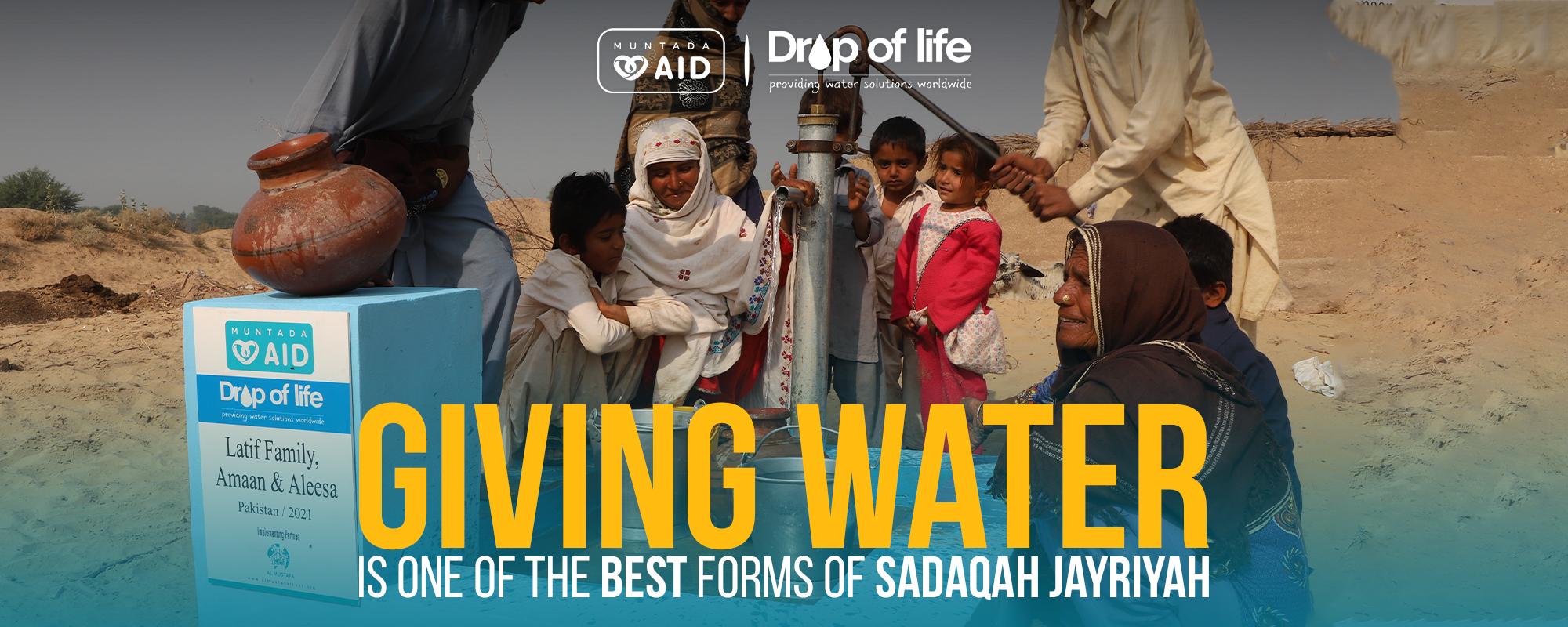 The Prophet (PBUH) said, "Give Sadaqah without delay, for it stands in the way of calamity." (Tirmidhi). He also said that the best charity is to giving water to drink.
Over the last decade, Muntada Aid, with your support, provided clean drinking water to over 1.28 million people. In 2021 alone, we constructed 375 water projects in 8 different countries serving 76,525 people daily.
Despite all the efforts to ease the global drinking water crisis, 785 million people still lack access to clean water.
The average woman in rural Africa walks 6 kilometres every day to haul 40 pounds of water.
More than 800 children under five dies from diarrhoea caused by contaminated water every day.
One of Muntada Aid's core values is providing dignity to people we support. Keeping that in mind, we aim to provide clean water solutions to people within their communities and ease off their burden of daily searching for freshwater resources.