Impact Report 2021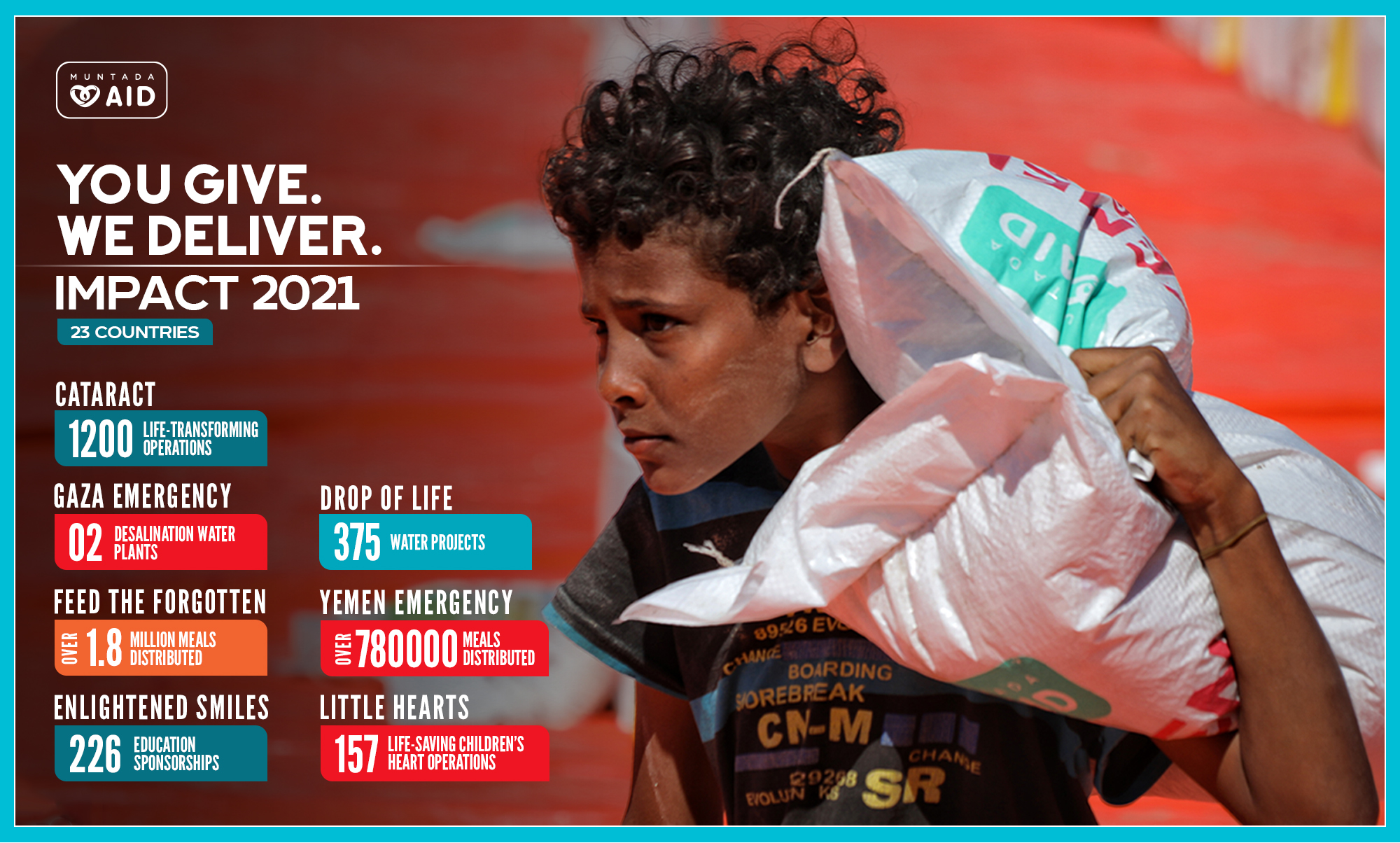 The year 2021 would be marked as a year of hope and tragedy. The rollout of a successful global vaccine programme, 2021, became a year of triumph of human endurance. We will also remember this year for hundreds of thousands of people worldwide becoming victims of the deadly COVID-19. 
Amid all of this transition, humanitarian organisations regardless of their size and scope of operations had added responsibilities to reach and deliver to vulnerable communities. Muntada Aid was no different. The year 2021 was one of the busiest in our recent history.  
Here is a snippet of our work in 2021.
Yemen Emergency Appeal
Distributed Over 750,000 Meals
Enlightened Smiles
226 Children Supported with Their Education
Feed The Forgotten
18 Countries
Over 1.8 million Meals
Since 2020 3.1 million Meals
Little Hearts
3 Countries
4 Missions
157 Life Saving Operations
Gaza
2 Desalination Plants
250 Eid Gifts To Children
£20,000 Relief Emergency
Drop Of Life
8 Countries
375 Water Projects
2 Desalination Plants
Cataract
2 Missions
1200 Operations
Thank you so much for your support and donations.
Naif Sheikh
Muntada Aid