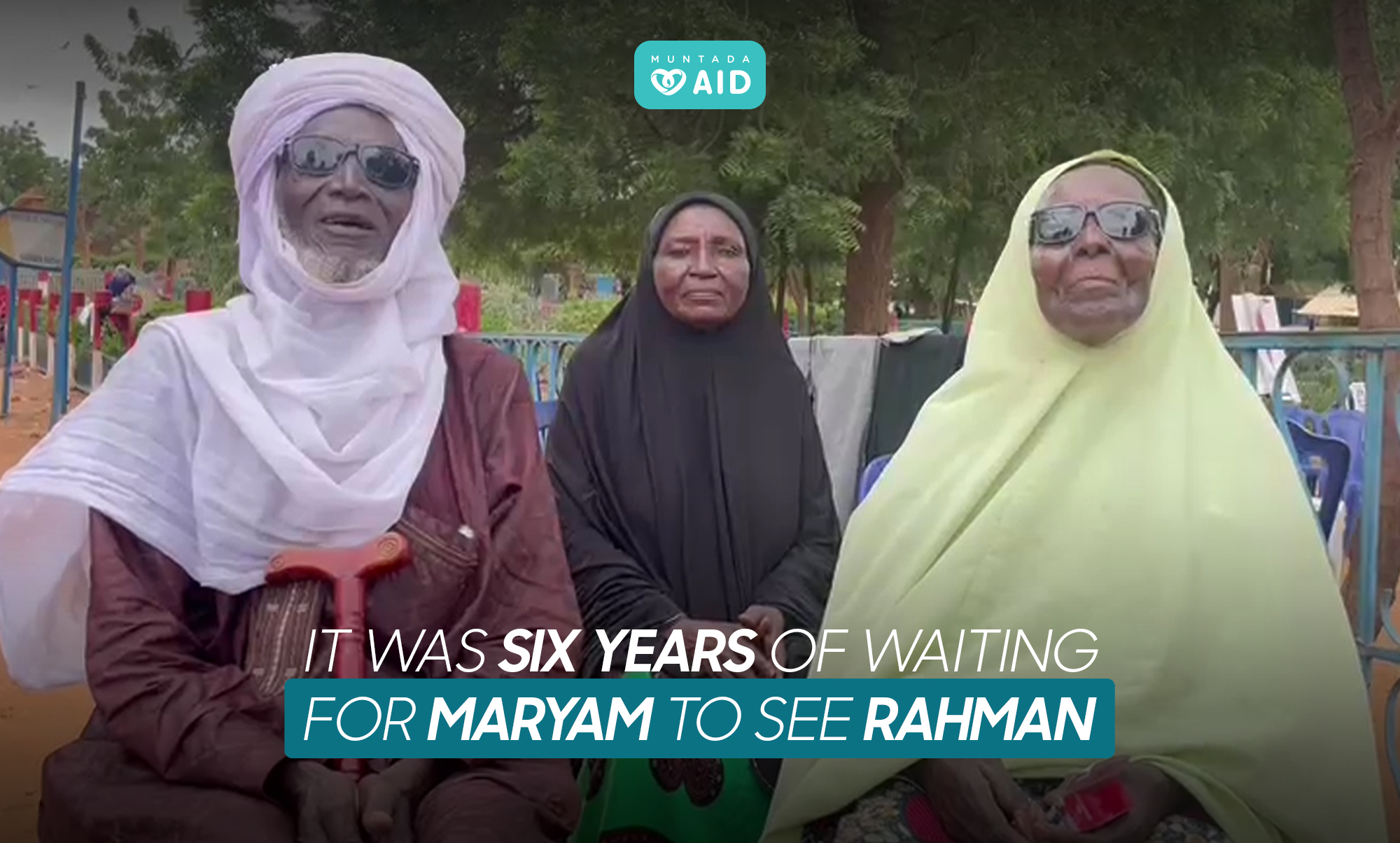 It Was Six Years of Waiting for Maryam to See Rahman
Maryam Salah is 60 years old, and her husband Abdul Rahman Al Hassan is touching his 90s.
They live a peaceful life with their children and grandchildren in Tasaq, some 100 kilometres from the town of Tahoua in the south of Niger.
We met them on the third day of our ongoing Gift of Sight mission in Niger. They were resting after doctors had removed their eye patch earlier in the day. Both could see us through their dark sunglasses, but that has not been the case.
They have been waiting for this opportunity to see each other for over six years.
Maryam developed cataracts on both eyes six years ago.
Abdul Rahman could not see from his left eye due to a cataract, and his vision had deteriorated further as this cloud was now shadowing his right eye.
He is the father of my children, and they are a part of him. So, the first person I wanted to see was him after my sight." said Maryam.
Due to the lack of public health infrastructure, the couple had been waiting for their interventions for years.
Niger is one of the poorest countries in the world. According to the United Nations, they rank lowest on their global development index.
Muntada Aid is in Niger organising missions where people living in remote areas are treated for this crippling condition. Since 2020, we have operated on nearly 3000 people blinded or partially blinded by cataracts.
This August, we will operate on at least 1000 people living in and around Tahoua, some 350 kilometres south of Niamey, the country's capital city.
They heard about our mission on the radio and decided to take the 100-kilometre-long journey with the help of Abdul Rahman's sister.
If this camp did not happen, we would have lived blind, but we would have still thanked Allah," said Maryam.