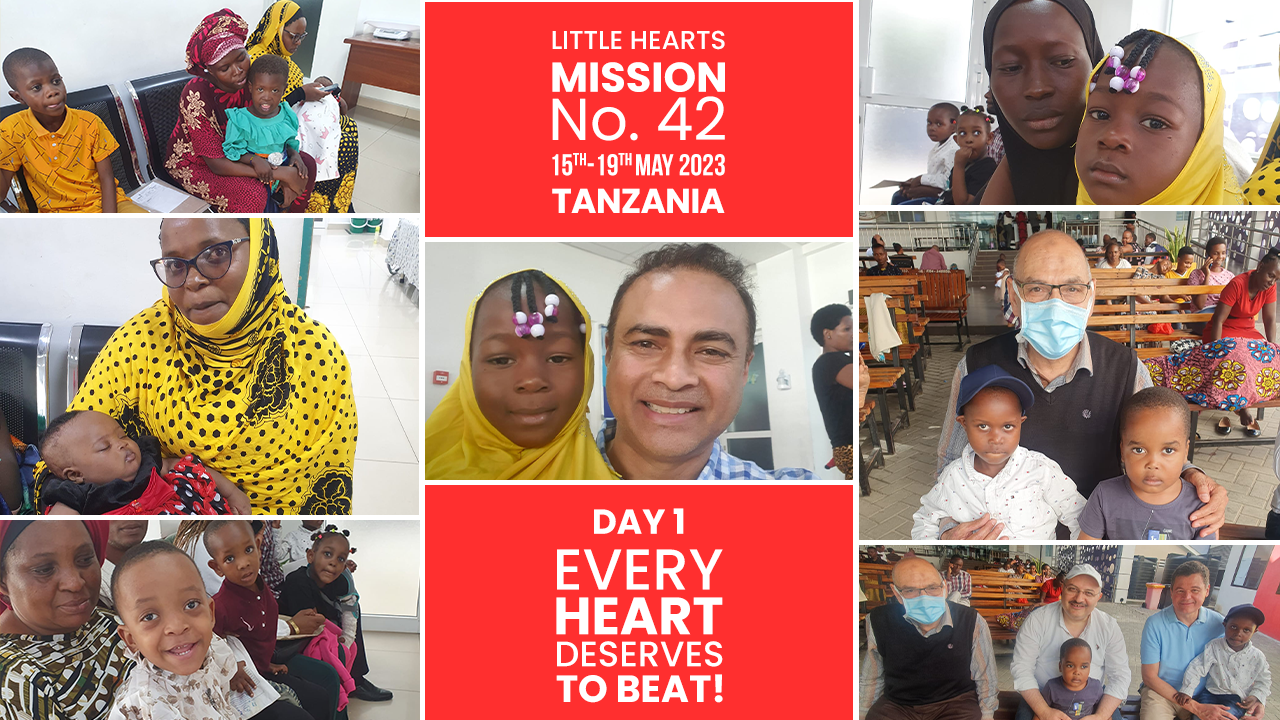 Tanzania Mission, Day 1- 2023
Our Little Hearts team is currently in Tanzania on their deployment. It is our 7th mission in the country and 42 mission overall.
During this deployment, we aim to treat at least 70 children for various heart conditions.
These operations will be carried out by our 16-member strong international team with the help of local doctors, nurses and other medical staff at Jakaya Kikwete Cardiac Institute, Dar el Salam. 
On the Day-1 of the ongoing deployment, our team served 15 children. 
These interventions are free from the point of contact and funded by donations towards our Little Hearts programme in the UK and other parts of the world. 
We would also like to thank the core team and other cyclists at the H&KCC who have been one of the most avid supporters of our Little Hearts programme. Three members of the H&KCC team are part of this mission, observing and interacting with families, children and doctors and having a first-hand experience of what it involves in bringing such a complex mission together and delivering the care and commitment these children deserve.