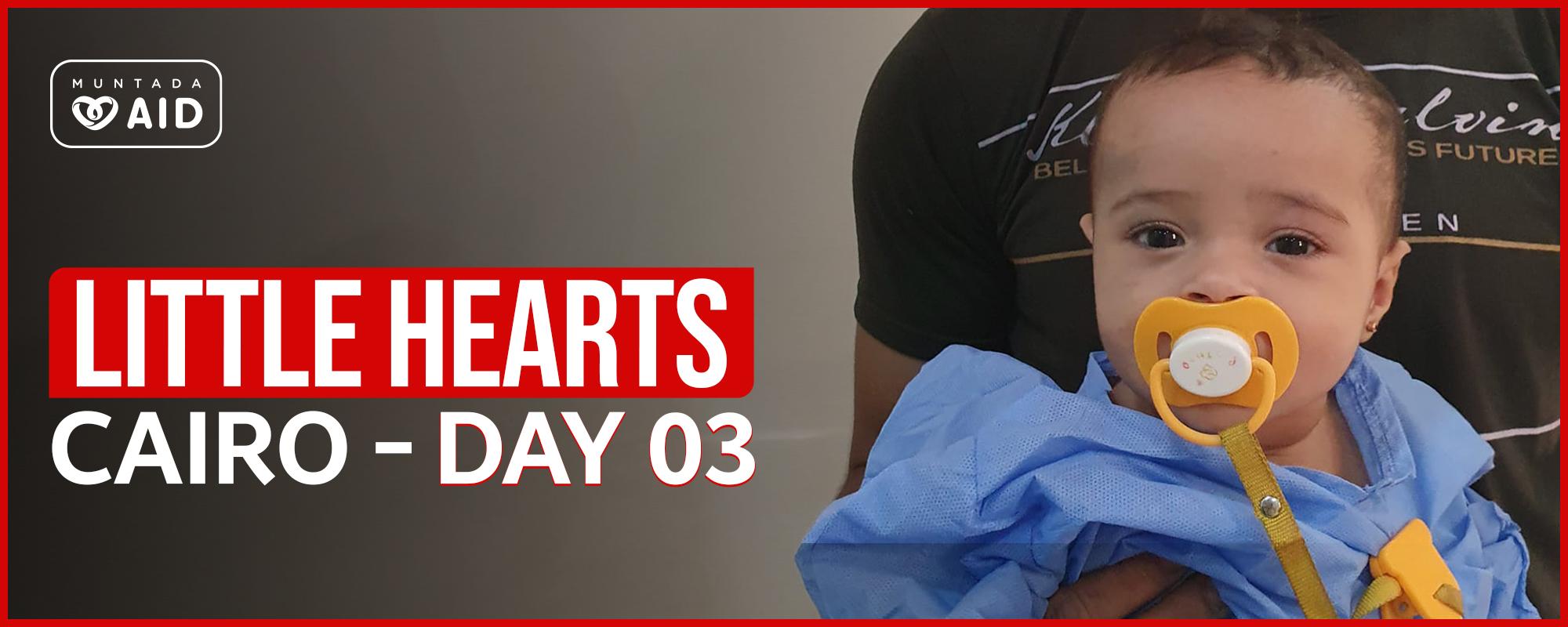 On day three of our mission at Ain Shams University Hospital Cairo, our team carried out eight interventions on children suffering from various Congenital Heart Defects.
Our team started their eighth mission in Egypt on the 17th of October and will continue their deployment until the 22nd of October.
During our previous missions, we have performed over 270 interventions and operations in Egypt.
The mission was initially travelling to Sohag, but we had to relocate it to Cairo due to rising coronavirus cases in the region.

About Little Hearts
Our Little Hearts project provides free life-saving heart surgeries to babies and children with Congenital Heart Defects from underprivileged families irrespective of gender, race, or religion.
The programme was first launched in 2012, and in the last nine years, the mission has travelled to nine different countries carrying out over 22,00 operations and interventions on children. The ongoing mission to Cairo is our 35th deployment.
Our missions are free from the point of contact and are powered by your donations.