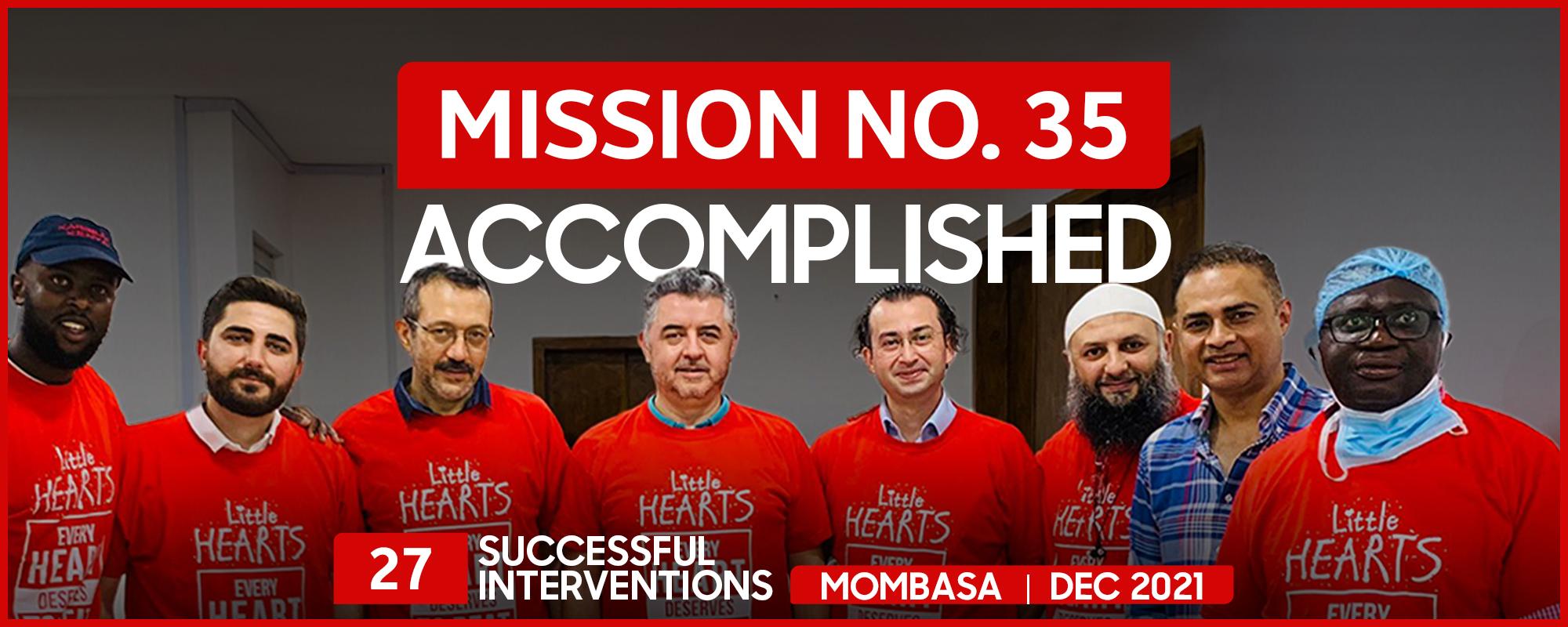 Our team has completed the 35th Little Hearts deployment at Coast General Hospital Mombasa. The mission started on 13th December and ended on 17th December.
Our team performed 27 successful interventions on children with various congenital heart defects during this mission.
Our Little Hearts project provides free life-saving heart surgery to babies and children with Congenital Heart Defects from underprivileged families irrespective of gender, race or religion.
In poor underdeveloped countries, the lack of specialized medical infrastructure means babies born with congenital heart defects have little or no access to necessary treatment.
Muntada Aid believes ignoring this deadly killer is tantamount to a death sentence for the many children born with this disease.
Most of these conditions can be fixed, but children suffer due to a lack of resources, infrastructure, and specialist medical staff.
We are committed to children with CHD and provide them with an opportunity for a healthy life.
Our missions are free from the point of contact and are powered by your donations.
Impact  
Since 2012, the Little Heart team has travelled to 10 different countries carrying out over 22,00 operations and interventions on children. The mission to Kenya is our 35th deployment.