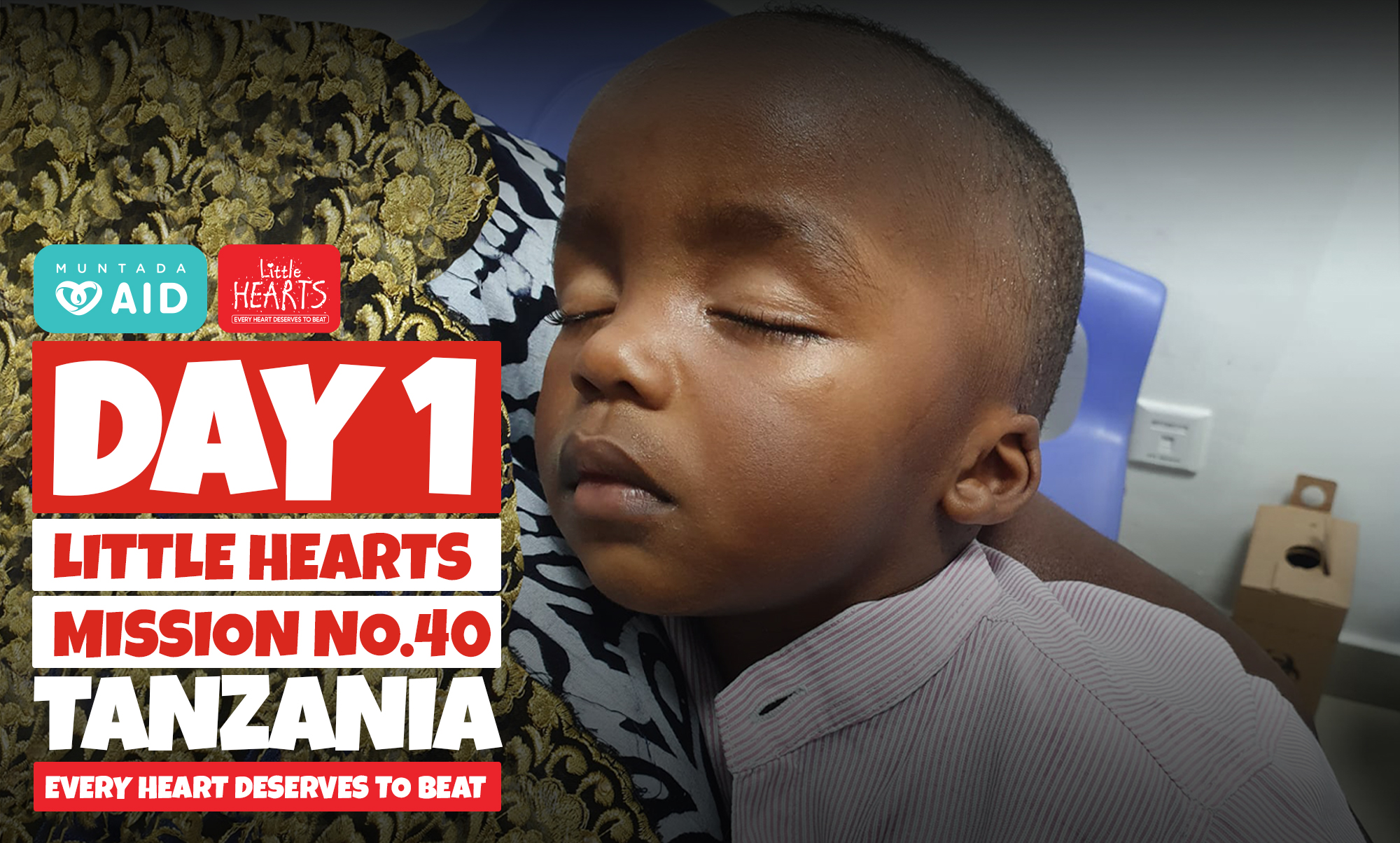 On Sunday, apart from observing and preparing children for various procedures, our team of doctors also performed 5 interventions on children with Congenital Heart Defects on their latest deployment in Tanzania.
During our interactions with families, we heard some really upsetting stories of suffering and pain these children and families have through.
One such story is of Harrison (18-month-old). His father was tragically killed in a road accident when Harrison was just 6-days old. About six months ago, Harrison was diagnosed with a congenital heart defect. To earn a living and raise funds for Harrison's treatment, his mother as she had to leave him with under the care of his grandmother. The family heard about our mission from a local hospital and Harrison was recommended for an intervention.
On Sunday afternoon, our team successfully operated on Harrison, and we are hoping that this intervention will give him a chance to live a much improved life and fulfil his dreams.
We have assembled a team of 14 medical professionals from various parts of the world for our 40th Little Hearts mission. This team is also supported by local doctors, nurses and medical professionals at Jakaya Kikwete Cardiac Institute, Muhimbili Hospital, United Nations Road, Dar es Salaam.
All these operations are free to children from the point of contact and funded by donations made towards the Little Hearts programme from various parts of the world.
About Little Hearts
In poor underdeveloped countries, the lack of specialized medical infrastructure means babies born with congenital heart defects have little or no access to necessary treatment.
Muntada Aid believes ignoring this deadly killer is tantamount to a death sentence for the many children born with this disease.
Most of these conditions can be fixed, but children suffer due to a lack of resources, infrastructure, and specialist medical staff.
We are committed to children with CHD and provide them with an opportunity for a healthy life.
Our missions are free from the point of contact and are powered by your donations.
If you would like to learn more about our Little Hearts campaign or make a donation, please click the following button.