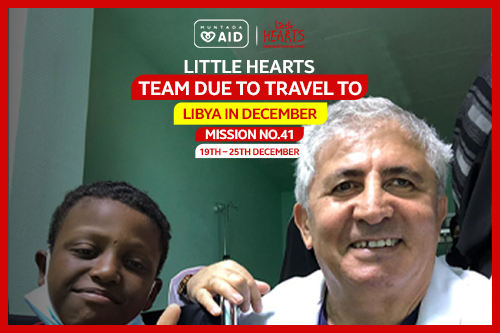 The little Hearts team will travel to war-torn Libya later this week.
This will be our 41st Little Hearts deployment. We treated 153 children for various congenital heart defects during our three previous missions to Libya.
The team will arrive in Libya over the weekend. It will operate on children from the 19th until the 23rd of December. The team aims to treat a minimum of 40 children during their 5-day-long stay.
We have assembled a team of volunteer doctors, nurses and other medical professionals from Turkey and Egypt for this mission.
The upcoming Little Hearts mission will take place at Al Bayda Medical Centre in Al Bayda, Eastern Libya. The city has a population of 250,000.
"The hospital has a long waiting list of children suffering from congenital heart defects. There are no specialist interventional cardiologists in Al Bayda who can provide the necessary treatment,"
said Kabir Miah, Little Hearts Programmes Manager at Muntada Aid.
Libya remains one of the most complex and dangerous countries for travel. This North African country remains cut off from most of the world, with barely any international flights into the country.
Taking missions of this nature into Libya is hugely cumbersome and risky. For each such deployment, our programmes department must arrange a team of diverse volunteer medical professionals from various parts of the world. We also need to ship medical supplies into the country. Such missions are tricky even under normal circumstances, and when you add armed conflict and political instability into the mix, it's a different ball game altogether.
"But we remain committed to our mission," said Miah.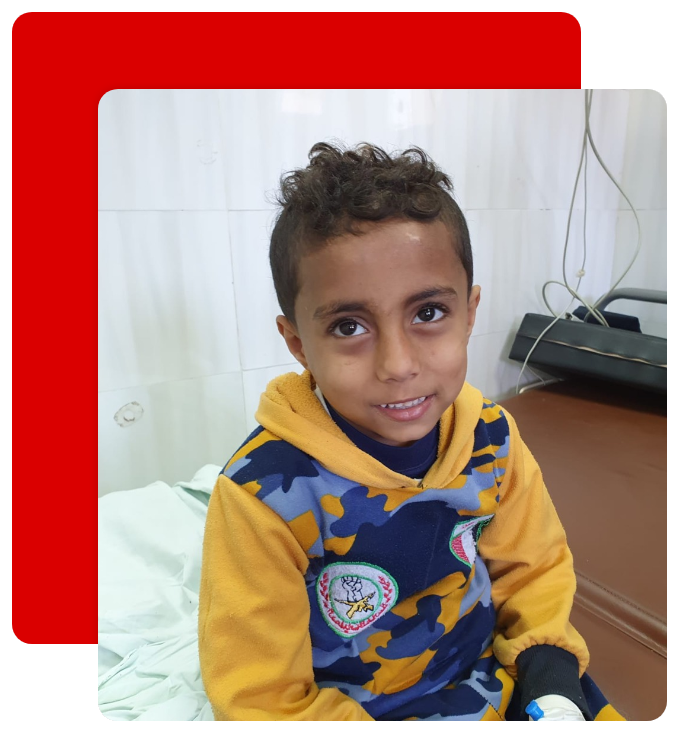 About Little Hearts
Little Hearts is Muntada Aid's flagship project and was launched in April 2012.
We provide free life-saving heart surgeries to children with congenital heart defects from underprivileged backgrounds irrespective of gender, race or religion.
Since 2012, we have carried out 40 missions in 12 countries. During these deployments, we have performed over 25,00 cardiac interventions and surgeries.