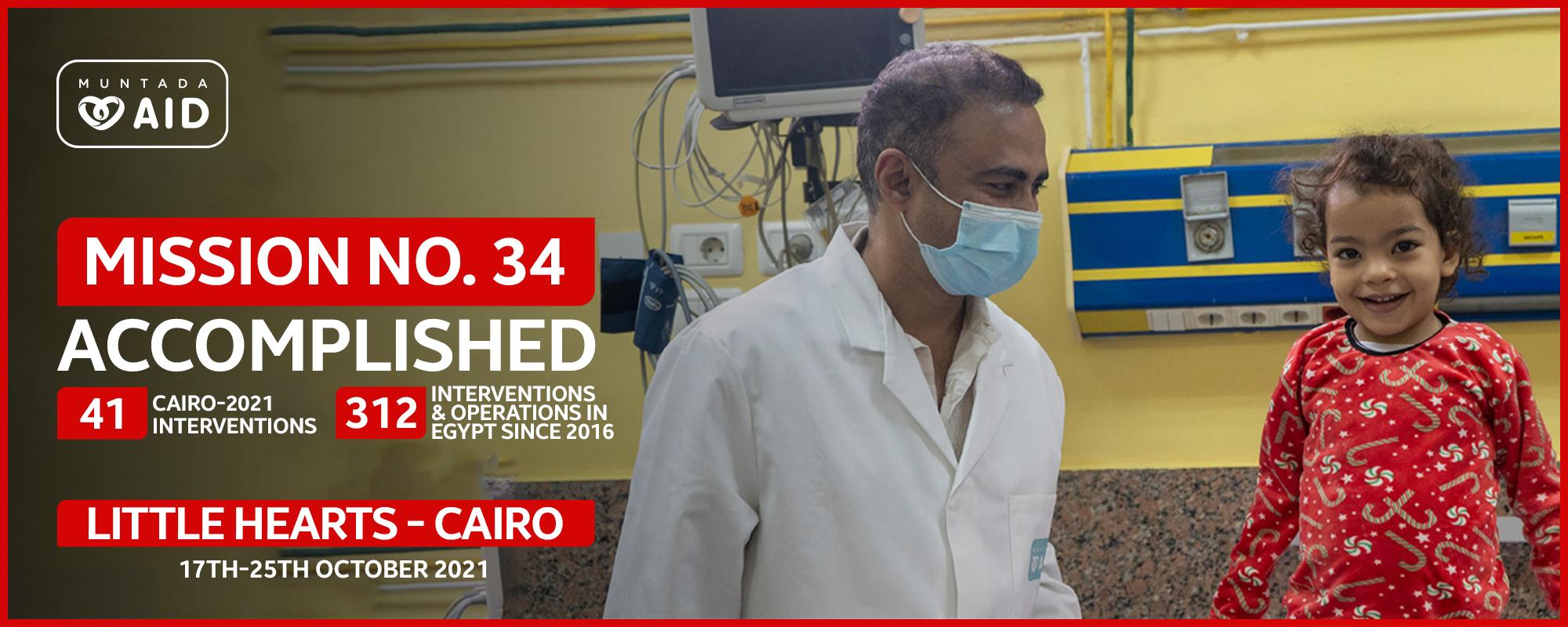 Mission No. 34 Accomplished
312 Interventions & Operations in Egypt
On Monday, our team concluded its latest Little Hearts mission at Ain Shams University Hospital Cairo. A total number of 41 children and adults ranging from 05 months to 30 years in age.
"It was one of the most challenging missions so far as our medical dealt with a series of complex interventions, but we are delighted with the overall impact the mission was able to accomplish," said Kabir Miah Head Programmes Muntada Aid.
Our team arrived in Cairo on the 16th of October and started their mission on Sunday 17th. The team concluded the mission on the 22nd but decided to extend their operations until the 25th of October.
We have now treated 312 children for various congenital heart defects during our eight deployments to Egypt.
---
Why

Little Hearts

Matter
Each year an estimated 1,500,000 babies are born worldwide with a congenital heart defect, and nearly 10 per cent do not survive their first year of life.
In poor underdeveloped countries, the lack of specialized medical infrastructure means babies born with congenital heart defects have little or no access to necessary treatment.
Muntada Aid believes ignoring this deadly killer is tantamount to a death sentence for the many children born with this disease.
Most of these conditions can be fixed, but children suffer due to a lack of resources, infrastructure, and specialist medical staff.
Our missions are free from the point of contact and are powered by your donations.