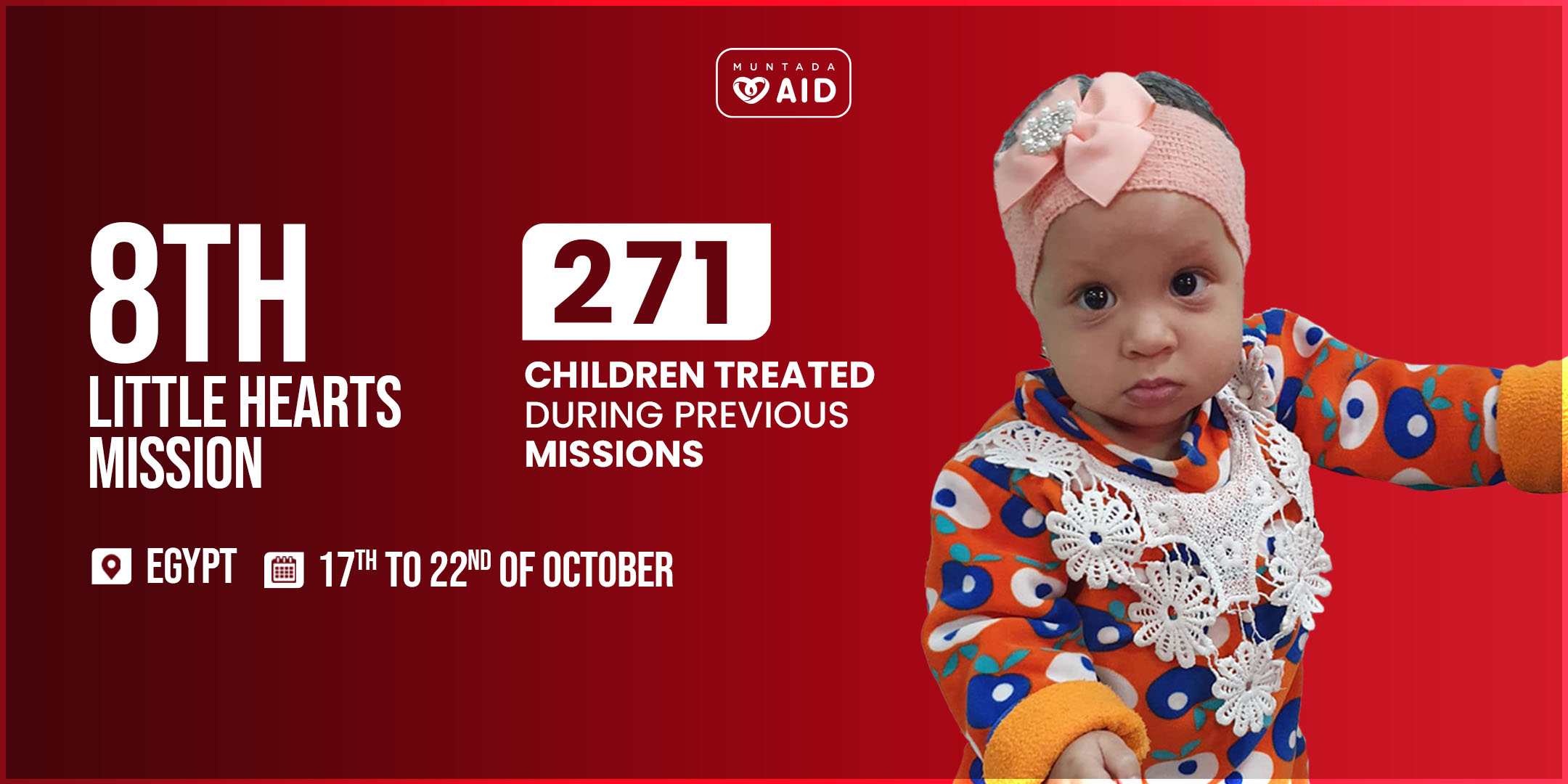 Muntada Aid Announces Dates for 8th Little Hearts Mission to Egypt
271 children treated during previous missions
---
We are excited to announce that our Little Hearts team will be traveling on their eighth mission to Egypt later this month.
The mission will take place from 17th to 22nd of October at Ain Shams University Hospital Cairo. During the mission, our team will treat 30-40 children for various congenital heart defects.
Speaking ahead of the mission, Kabir Miah, Programmes Manager, said: "Getting this mission ready during the pandemic again proved challenging. However, we are happy to announce that we are travelling to Cario later this week intending to help children who need our support and assistance to overcome this crippling condition."
It will be Muntada Aid's eighth Little Hearts mission to Egypt. During our previous missions to various parts of Egypt, our Little Hearts team has treated 271 children for various congenital heart defects.
The selected children come from economically underprivileged families and have no access to such medical care. The mission is entirely free for all the children from the point of contact.
The mission is funded by the donations made within the United Kingdom by our donors.
The mission was originally planned to travel to Sohag, but we had to move it to Cairo due to rising coronavirus cases in the region.