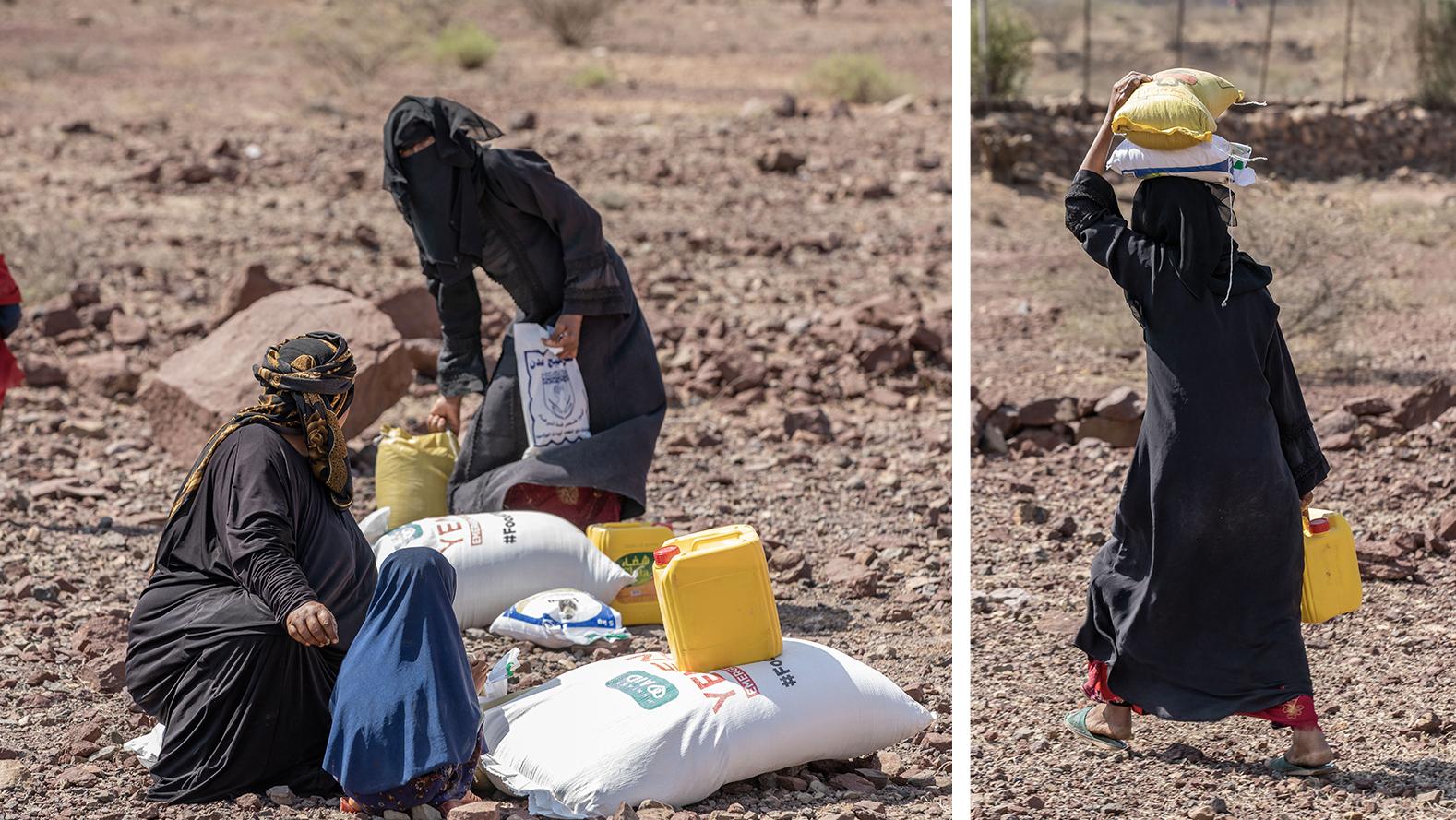 Earlier this week, Muntada Aid delivered food packs to 100 families currently living as refugees in Zeid Mountain Camp, Aden, Yemen.
We have started a food campaign in Zeid Mountain Camp, where over 13,500 people are currently living as internally displaced persons (IDPs). We will be providing monthly food packs to 100 families living at this camp under our Yemen Emergency Food Programme.
Muntada Aid with your support have been providing food assistance to thousands of people since the start of our Yemen Emergency Campaign last year.
"We will be continuing our mission of providing food assistance to people in Yemen in 2021. We are also planning to extend the outreach of our project to other sectors like health and nutrition in near future in these camps."
- Kabir Miah Programmes Manager Muntada Aid..
The current level of hunger in Yemen is unprecedented and is causing severe hardship for millions of people. Despite ongoing humanitarian assistance, 16.2 million Yemenis are food insecure, of which nearly 5 million are acutely food insecure.
Food Packs
Our food packs can last for a month for a family of 5 members. Each pack contains monthly ration of wheat flour, pulses, vegetable oil, sugar and salt.
Yemen Desperately Needs Our Help
Our Yemen Food Programme is 100% dependent on your donations. We urgently need your support to ensure uninterrupted food assistance to thousands of Yemeni people for next six months.
The Power of Your Giving
A donation from you has the power to help someone in need.
£8
enough to provide food
for one person for 2 weeks
£17
enough to provide food
for one person each month
£85
enough to provide food
for a family of 5 for a whole month