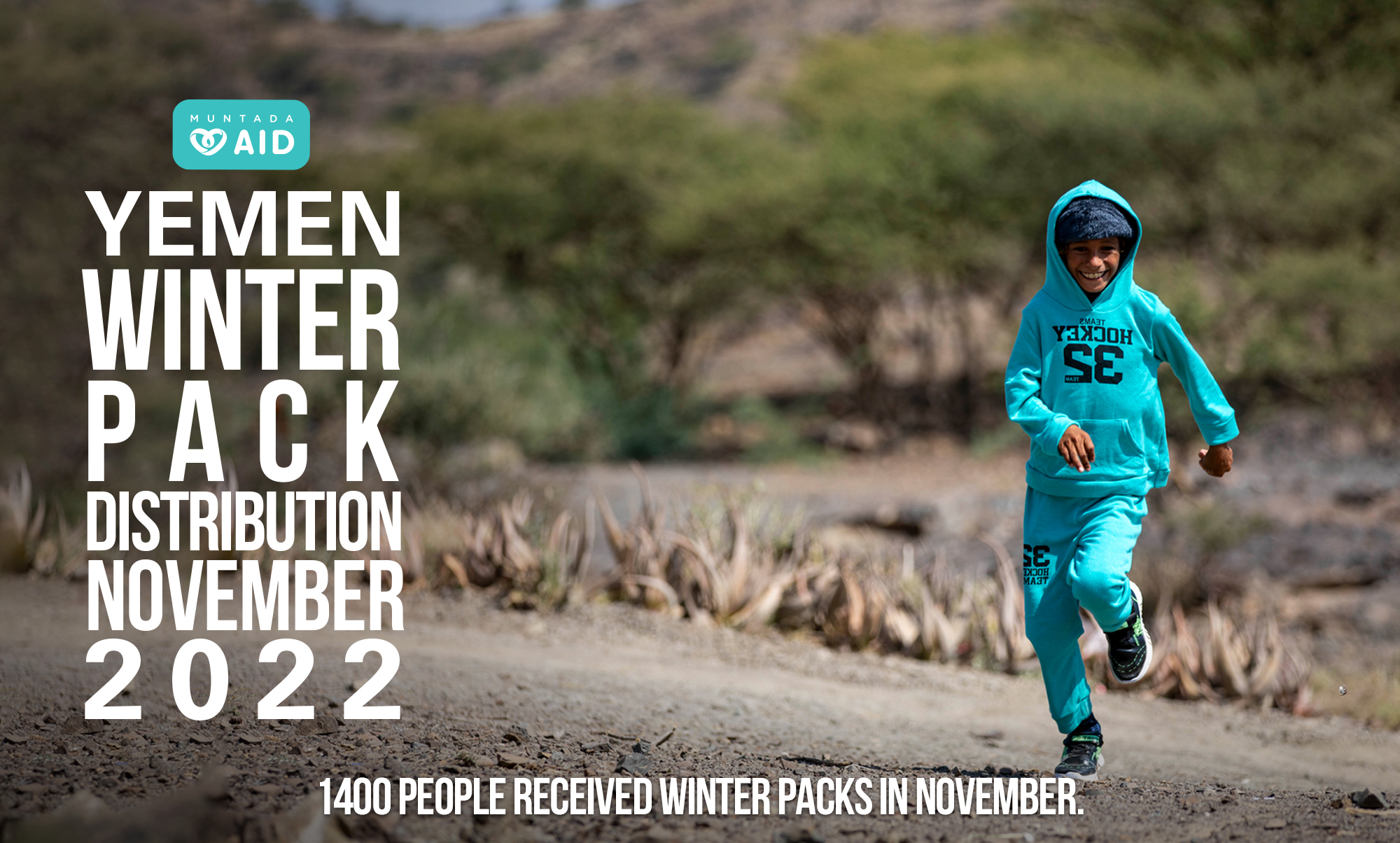 Earlier in November, Muntada Aid delivered Winter Packs to people living at the Taiz refugee camp near Aden in Yemen.
During the first phase of distribution, Muntada Aid delivered 200 winter packs to families at this camp, providing 1400 people (children and adults) with winter clothing, shoes and one month's worth of cooking and heating gas.
This is the additional aid we are distributing at this camp. Since 2020, Muntada Aid has provided monthly food packs to these families.
More than 23.4 million people (including 12.9 million children), almost three-quarters of the population, need humanitarian assistance and protection in 2022, an increase of 13 per cent from what was already an alarming figure in 2021. With more than 4.3 million internally displaced people since 2015, Yemen remains one of the largest internal displacement crises globally.
Please remember you can donate your Zakat and Sadaqah towards this emergency.
Please help us reach more people and donate whatever you can to our Winter Appeal.