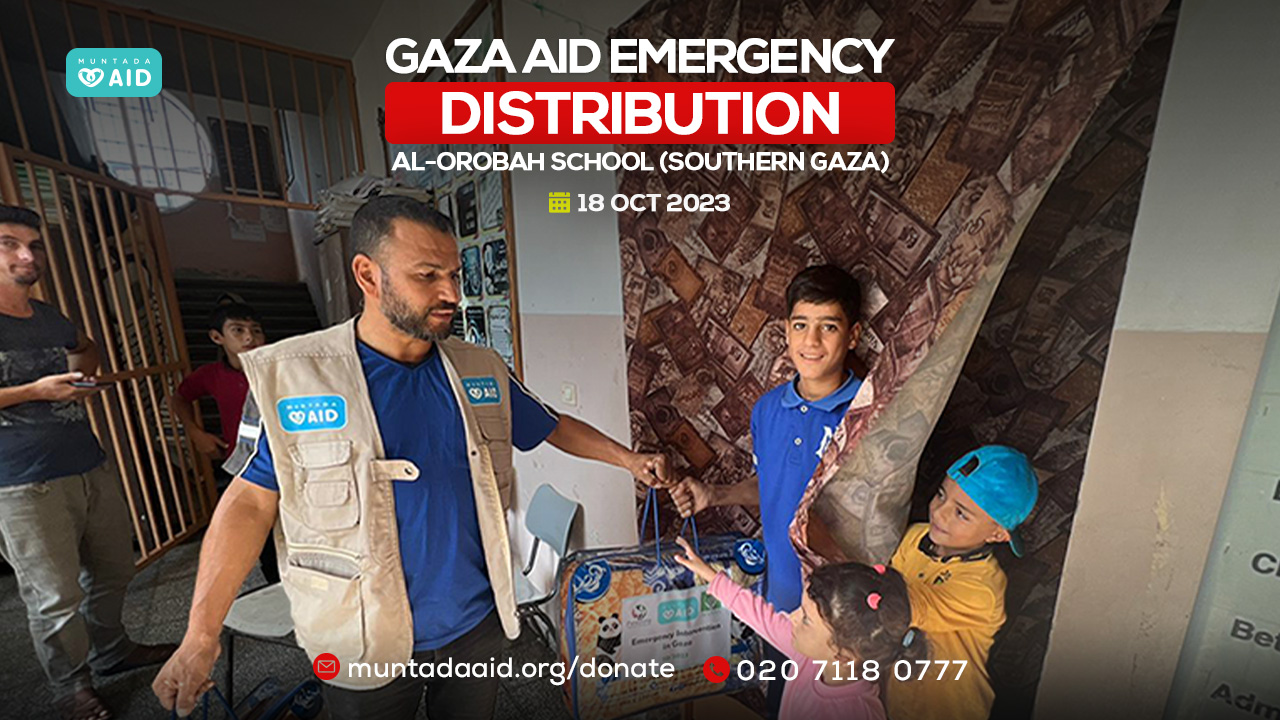 Earlier this week, our team in Gaza was on the ground, distributing whatever limited assistance (due to blockade) we could to internally displaced people living at Al-Orobah School in the southern part of the Gaza Strip.
These are a few pictures during the distribution.
Muntada Aid runs a PTSD clinic and provides clean drinking water (by building small-scale desalination plants) in the Strip.
At the start of the ongoing bombardment of Gaza, our PTSD clinic was severely damaged. We are keen to start the reconstruction of the centre when possible and offer children various PTSD-related treatments. Still, at this stage, we aim to provide emergency aid to people in whatever way we can.