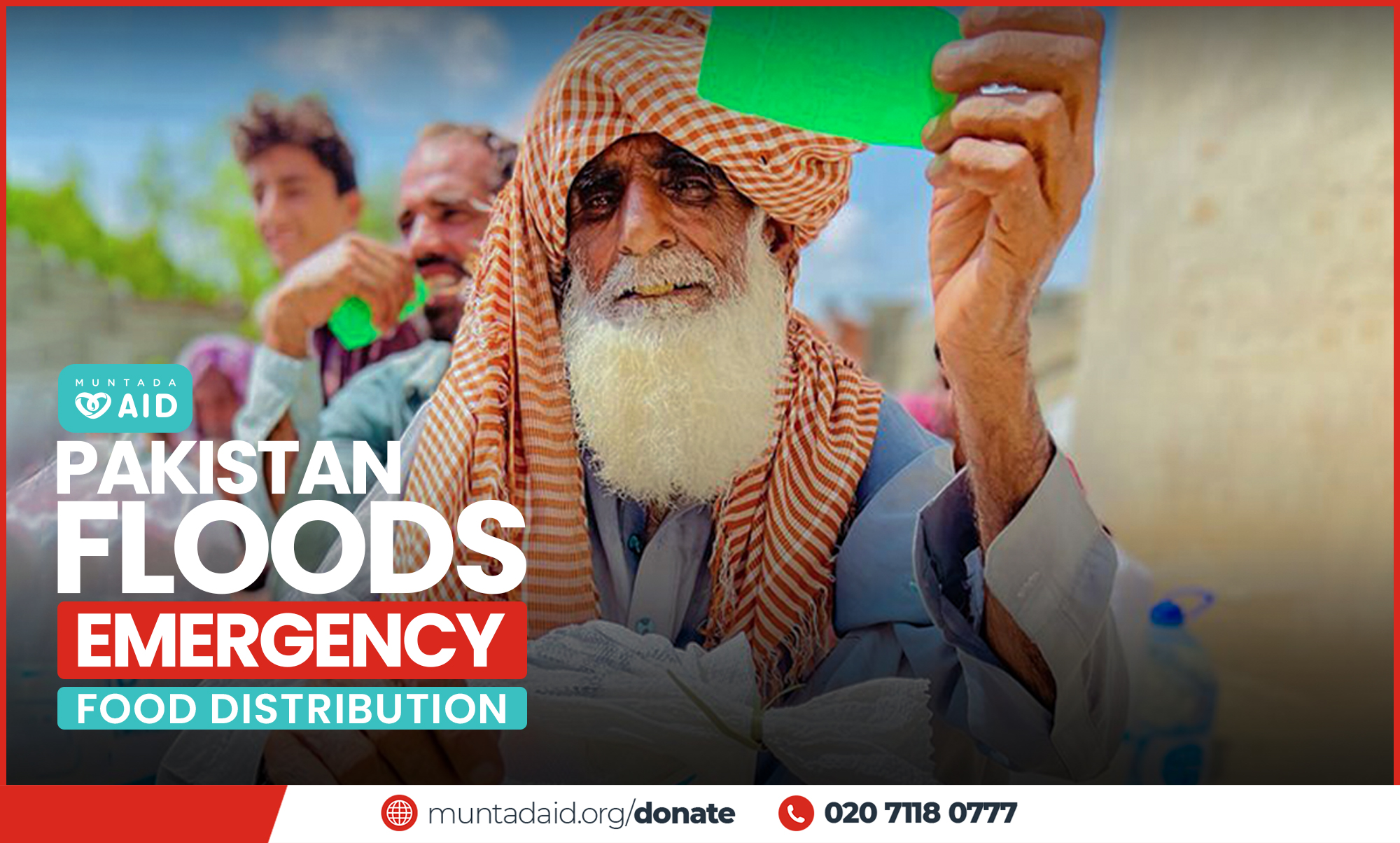 Muntada Aid is distributing food and emergency dry food packs among communities affected by ongoing floods in Pakistan.
These are some pictures of a food distribution taking place in Punjab over the weekend.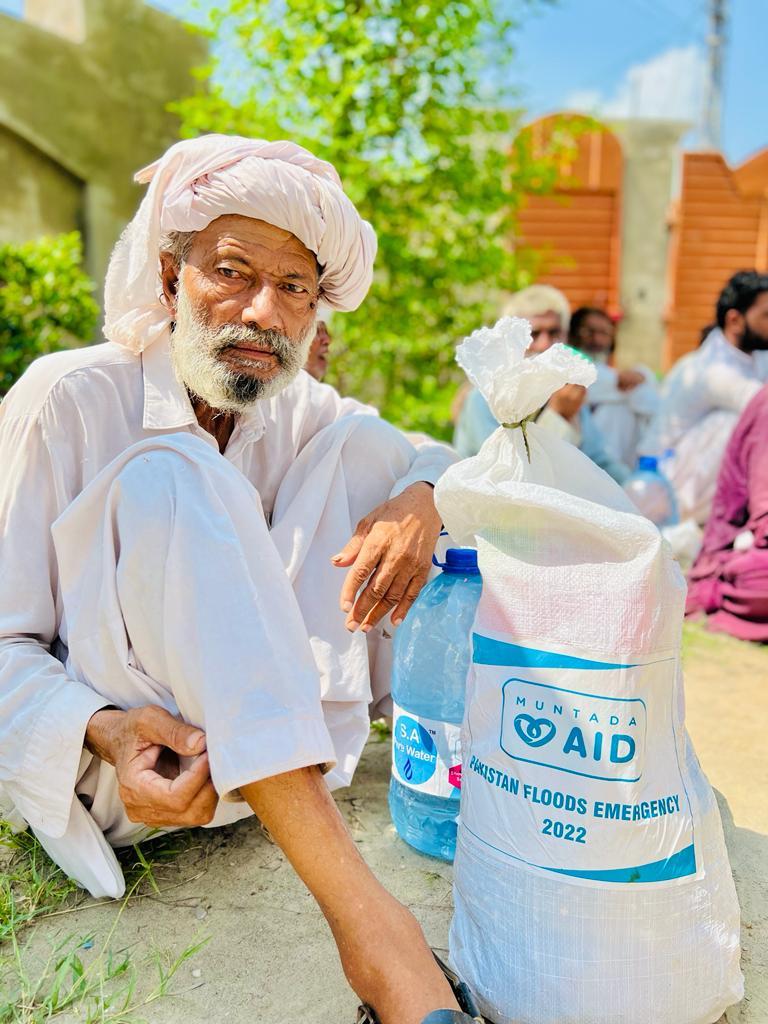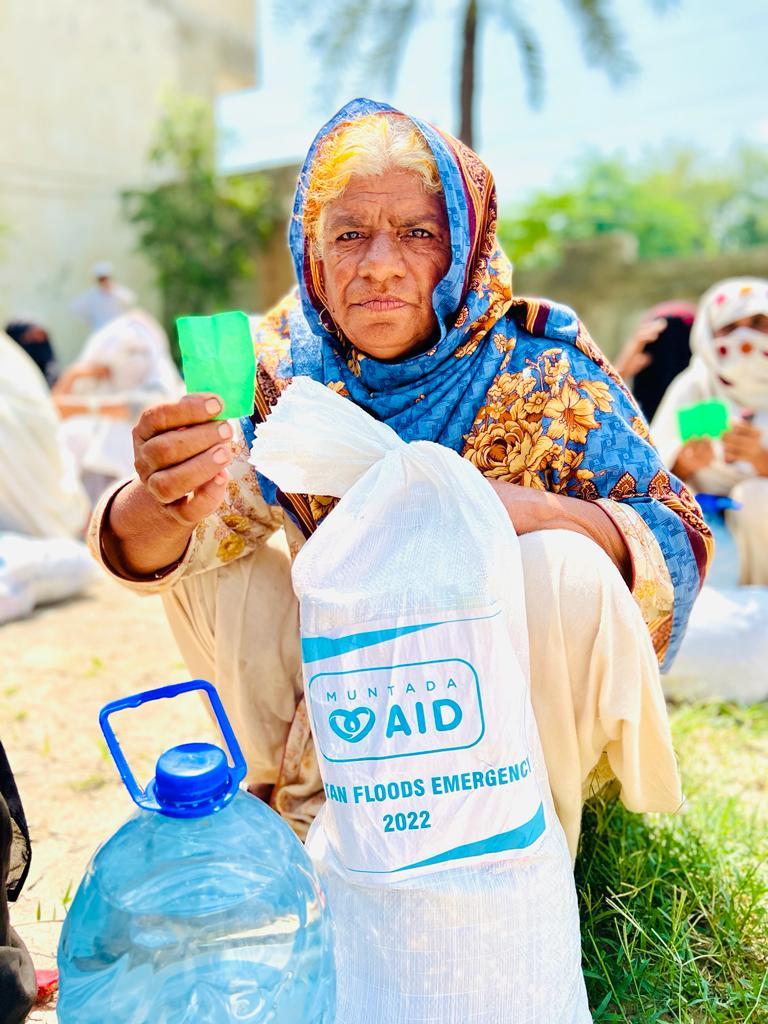 What is Muntada Aid Doing?
Muntada Aid is providing cooked food, emergency food packs and clean drinking water to displaced families affected by the floods.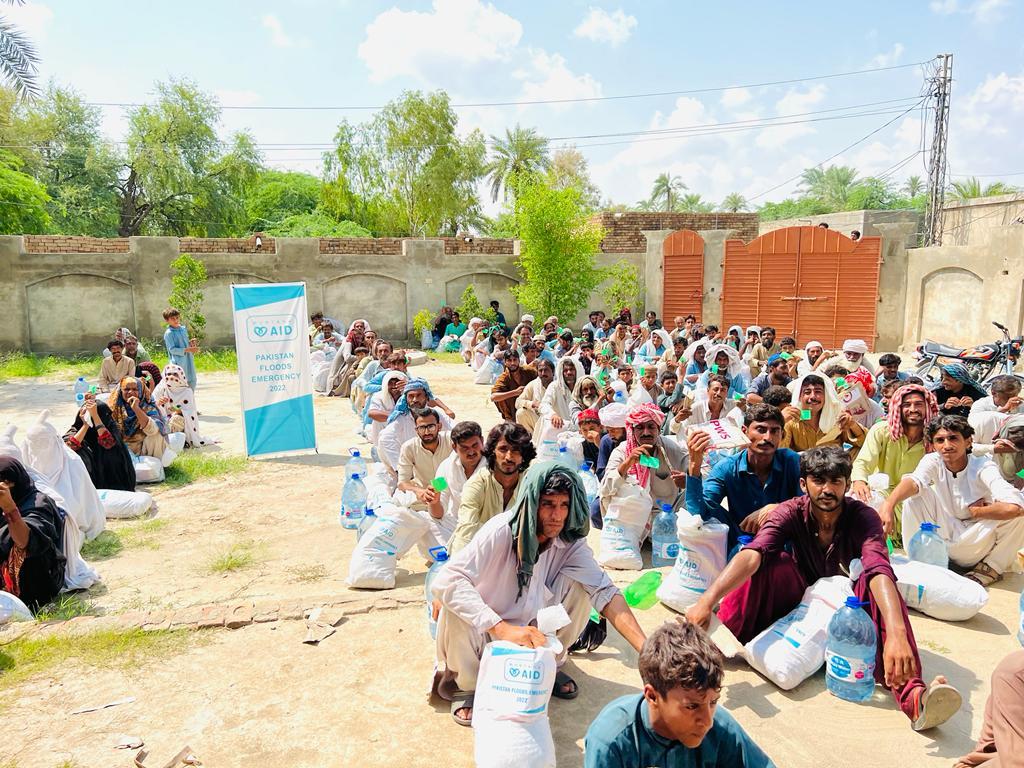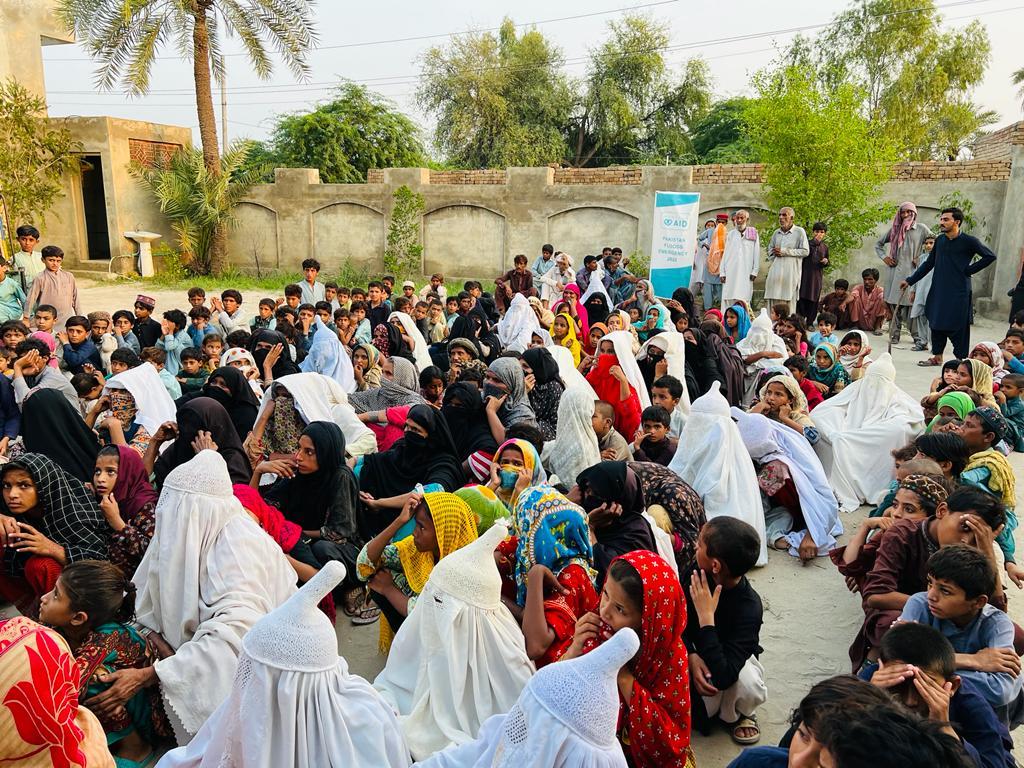 Monthly Emergency Food Pack
Muntada Aid has now started the distribution of monthly food packs in parts of Punjab, where some people affected by the floods are now living in makeshift camps. We are providing these families with monthly food parcels. Also as malaria is now the added risk in these camps, we are also distributing mosquito nets to families as a part of Emergency Monthly Food Pack.
Family Emergency Dry Food Pack
Many people in areas affected by ongoing floods still lack access to shelters where they can cook food for their families. In these areas of Pakistan, we are providing dry emergency food packs containing high-energy source food articles for adults and dry baby milk. These food packs are enough to help families for 8 to 10 days.
Please help us reach more people and donate whatever you can to our Pakistan Floods Emergency Appeal