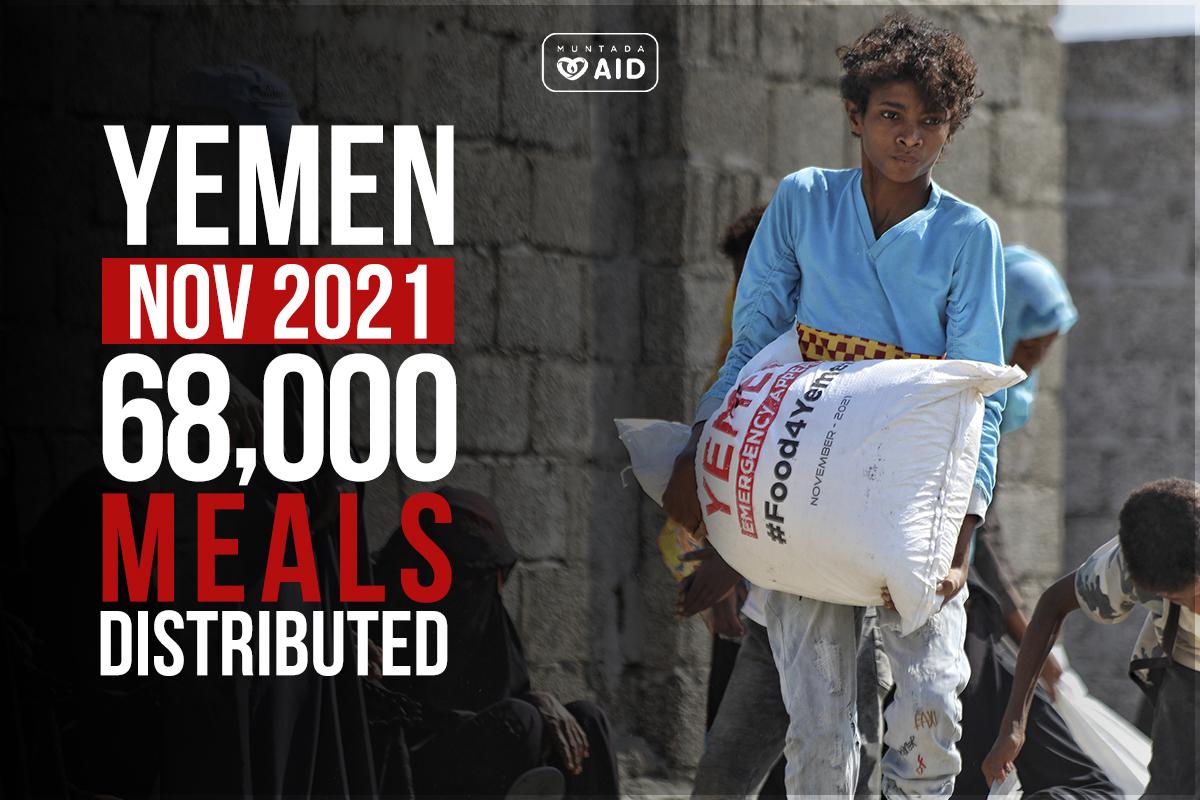 In November, the Muntada Aid team supported another 700 people with their monthly food rations at Taiz refugee camp outside Aden. We share food provisions that support at least 68,000 meals each month among 100 families living in these camps.
Muntada Aid has been in Yemen for the past 18 months, and we delivered close to a million meals of food, winter kits, and family emergency kits to nearly 6000 people living in these camps.
We will continue supporting these families throughout this winter and beyond, but we need your support.