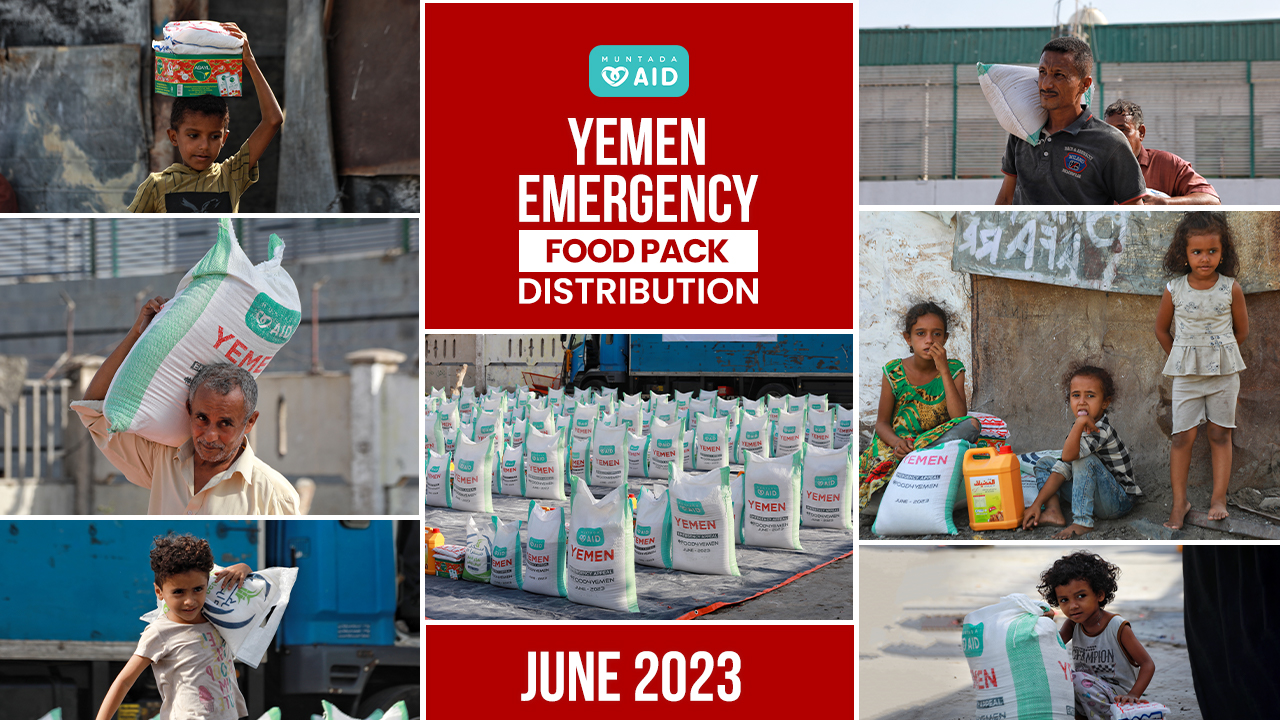 Ongoing Crisis in Yemen
Despite some change in the political situation, Yemen still continues to remain as one of largest humanitarian crises.
After eight years of conflict, the national socioeconomic systems of Yemen remain on the edge of total collapse, while conflict, large-scale displacement and recurring climate shocks have left families vulnerable to communicable diseases outbreaks. Millions of people lack access to safe water, sanitation and hygiene services, and food.
What is Muntada Aid Doing in Yemen?
Muntada Aid is in Yemen working internally displaced communities since 2020. We have served close 2.8 million meals to refugees living at Taiz Refugee Camp outside the port city of Aden.
How You Can Support?
Just £85 will provide a family of 7 a food parcel that will last them a whole month.
Our monthly food packs contain the following items.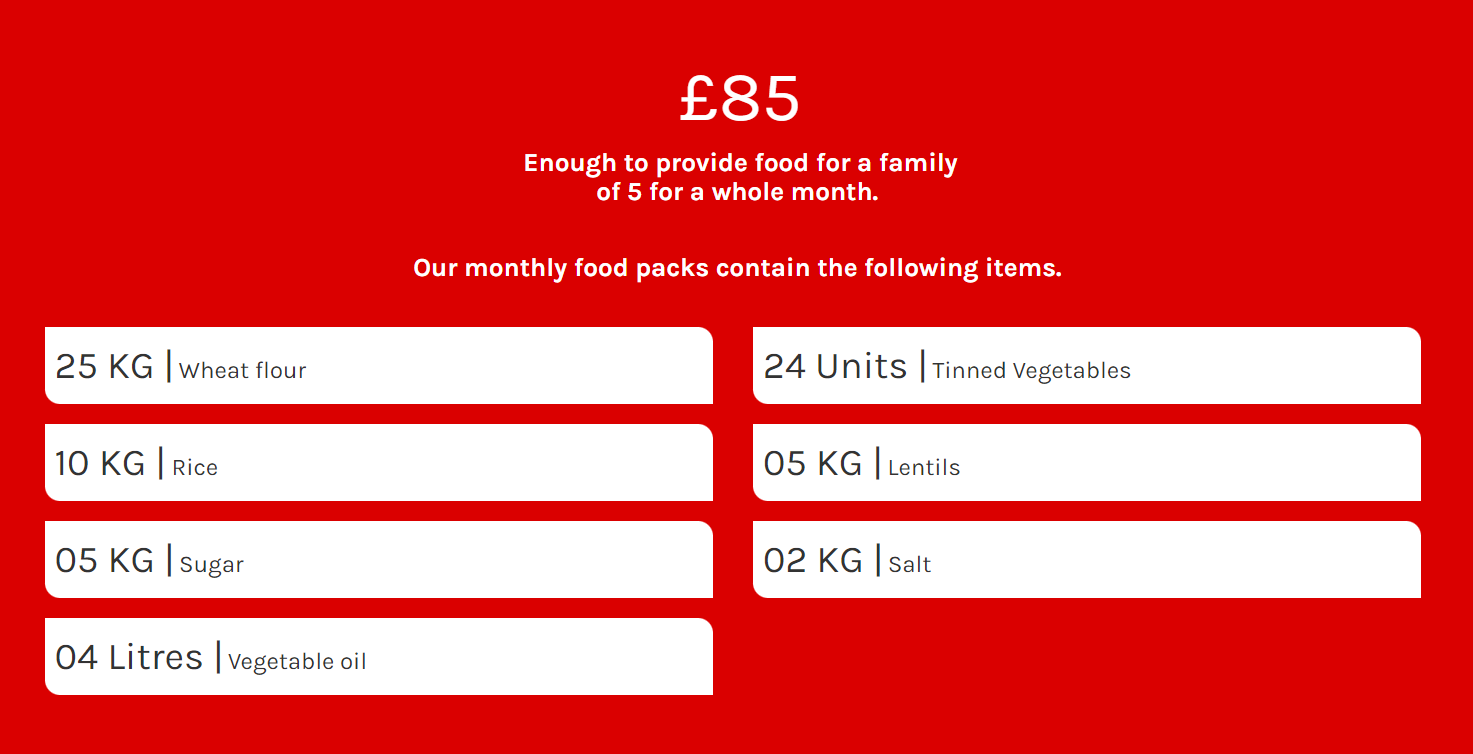 Here are some of the pictures from our June food parcels distribution at Taiz Refugee camp.