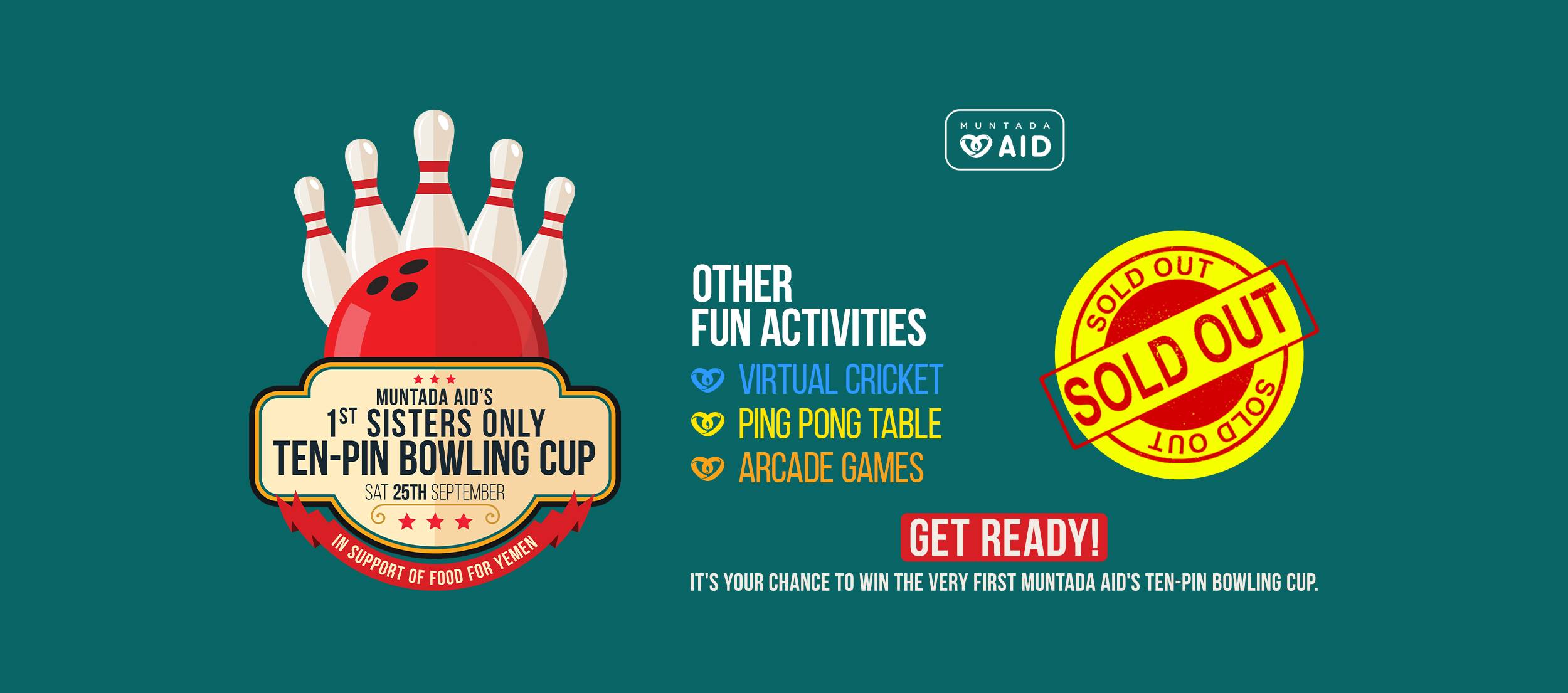 Muntada Aid is hosting its 1st Sisters Only Ten-Pin Bowling Cup at Tavistock Hotel, Kingpin Suite, on 25th September from 2 PM to 6 PM.
The tournament winner will win a trophy and a gift hamper (You will love it!).
Don't worry if you don't make it to the final. We have lined up a host of activities on the day for you. From pool table to indoor cricket to table tennis and a host of arcade games, you are going to having a blast!
The idea behind this event is to appreciate and celebrate the support Muntada Aid has received over the years from women from all walks of life.
It's a family-friendly event, and you are more than welcome to bring them along.
What happens to the £25 admission fee?
£15 of your fee will cover admission to the ten-pin bowling cup (including activities), lunch and drinks. The remaining £10 will go to our Yemen Emergency Food programme.
#Food4Yemen campaign
You can also organise digital or physical fundraising for the people of Yemen. Any donations will help us provide food to hundreds of families in Yemen. We will provide you with all the resources you may need for your fundraising. For more details, please email Hana Hajaj at [email protected].