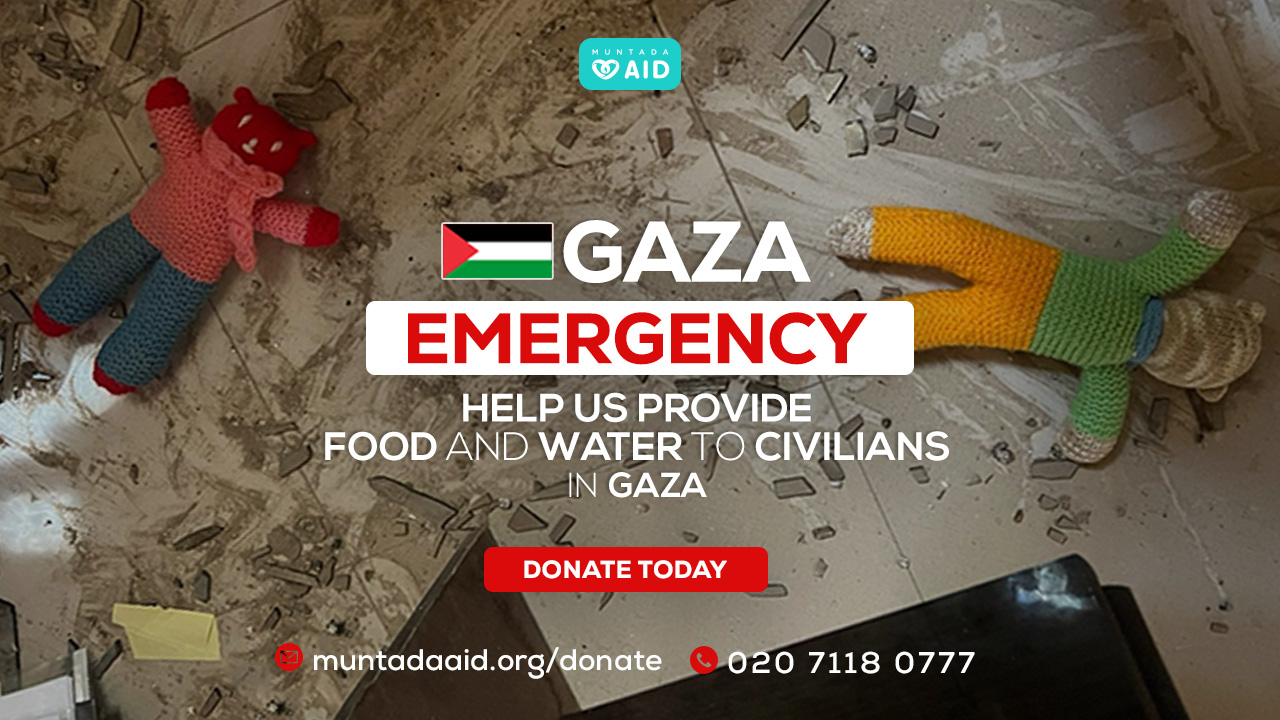 Israel formally declared war on Sunday, setting the stage for a major military operation in Gaza after Saturday's surprise attack.
The shocking attack led to the deadliest day in decades after months of surging violence in Palestine, with the long-running conflict now heading into uncharted and dangerous new territory.
The new wave of violence in the region has resulted in another cycle of destruction and human suffering for the people of Gaza. Many civilians, mostly women and children, have lost their lives, and people desperately need lifesaving water, shelter, and food. Muntada Aid partners are on the ground, ready to provide humanitarian assistance to those in need.