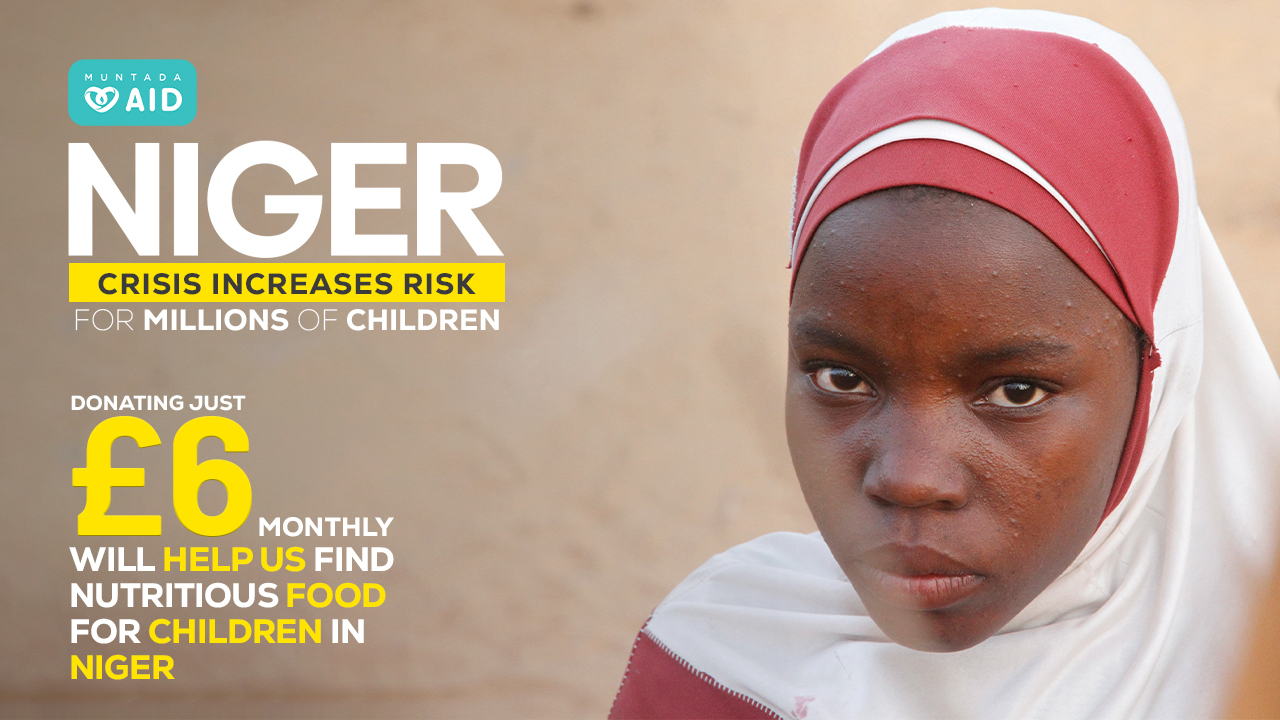 The current situation is of great concern and adds a heavy burden to an already dire humanitarian landscape," UNICEF.
Even before the latest instability, around 1.5 million children under the age of five were forecast to be malnourished in 2023.
The landlocked Sahel state ranks among the most turbulent and poorest countries in the world, often ranking at the bottom of the UN's Human Development Index, a benchmark of prosperity.
WHAT IS MUNTADA AID DOING?
We are supporting a school meals programme for underprivileged children on the outskirts of Niamey, Niger. There are over 250 children at this school, most of whom come from impoverished families. These children often come to school without any breakfast and no guarantee of food for the day.
HOW YOU CAN HELP
Setting up a Direct Debit is one of the best ways you can support our programmes in Niger.
Donating just £6 monthly will help us provide nutritious food for children in Niger.