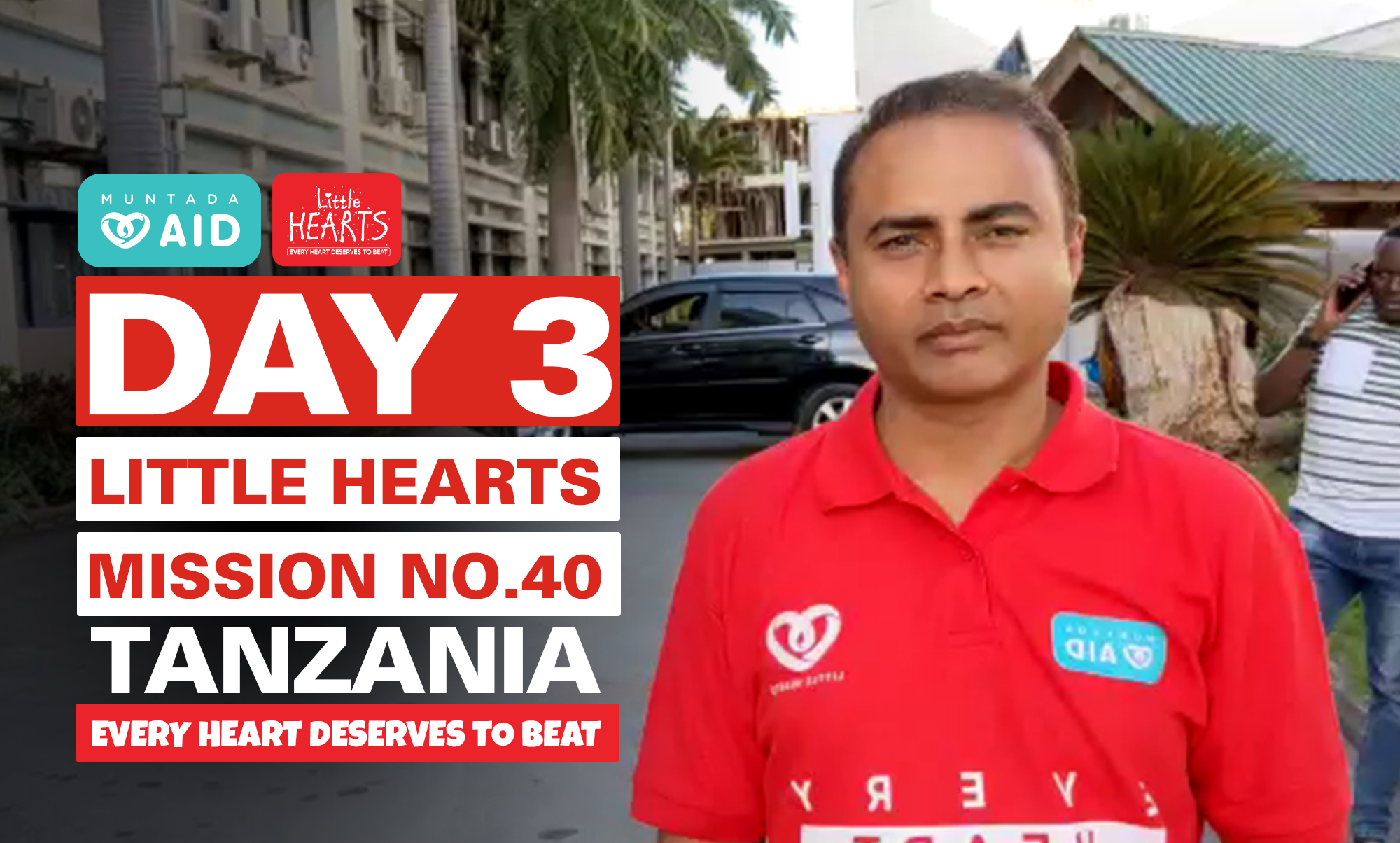 On the second day of our ongoing deployment, Muntada Aid team was able to operate on 17 children. Out of those 12 children received interventions and five children had to go through open heart surgeries.
We have assembled a team of 14 medical professionals from various parts of the world for our 40th Little Hearts mission. This team is also supported by local doctors, nurses and medical professionals at Jakaya Kikwete Cardiac Institute, Muhimbili Hospital, United Nations Road, Dar es Salaam.
All these operations are free to children from the point of contact and funded by donations made towards the Little Hearts programme from various parts of the world.
About Little Hearts
In poor underdeveloped countries, the lack of specialized medical infrastructure means babies born with congenital heart defects have little or no access to necessary treatment.
Muntada Aid believes ignoring this deadly killer is tantamount to a death sentence for the many children born with this disease.
Most of these conditions can be fixed, but children suffer due to a lack of resources, infrastructure, and specialist medical staff.
We are committed to children with CHD and provide them with an opportunity for a healthy life.
Our missions are free from the point of contact and are powered by your donations.
If you would like to learn more about our Little Hearts campaign or make a donation, please click the following button.