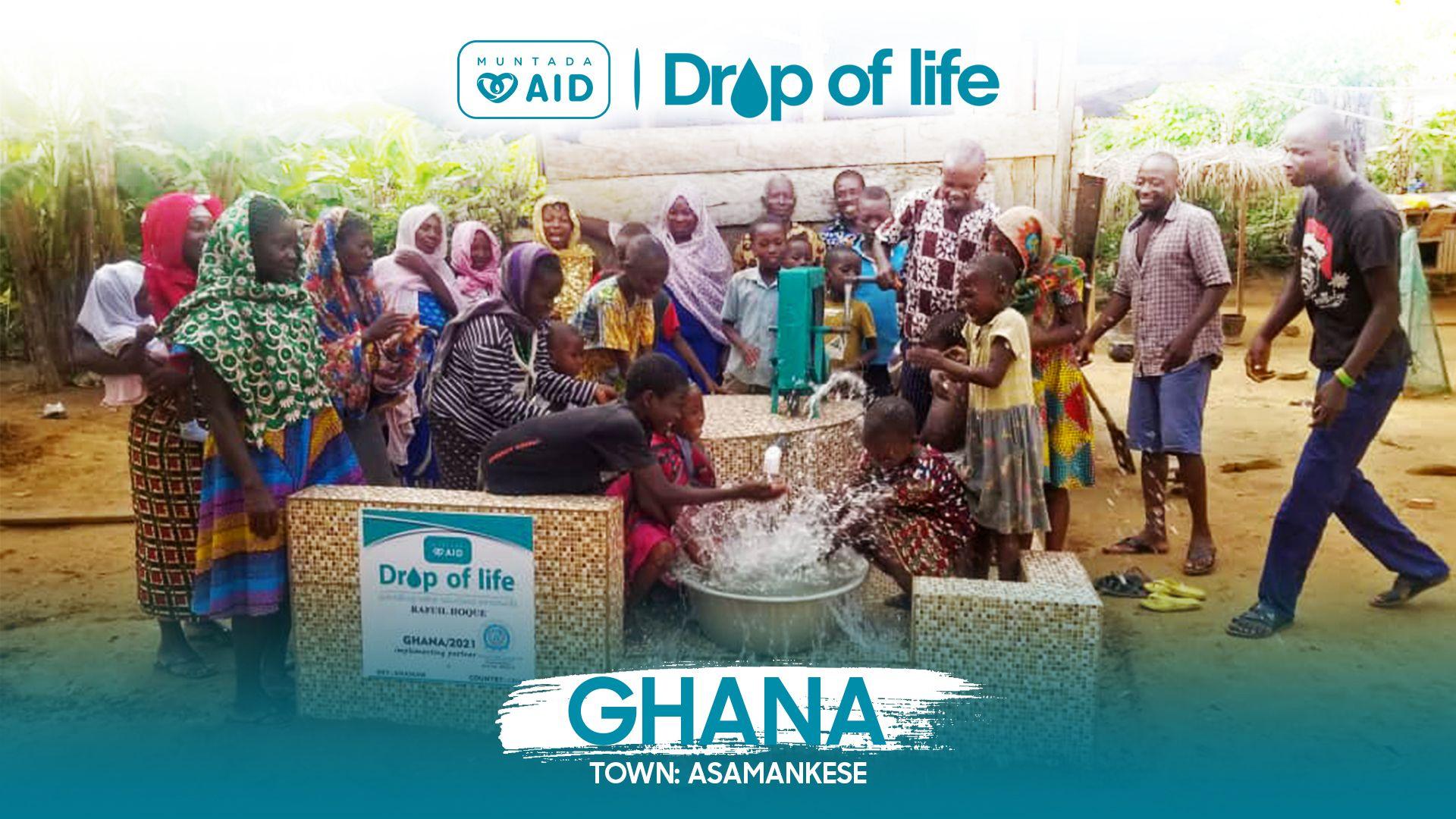 Serving Communities in Ghana
Under our Drop of Life programme, Muntada Aid will be building at least 40 community water wells in Ghana in 2021. Each water well will serve at least 500 people daily.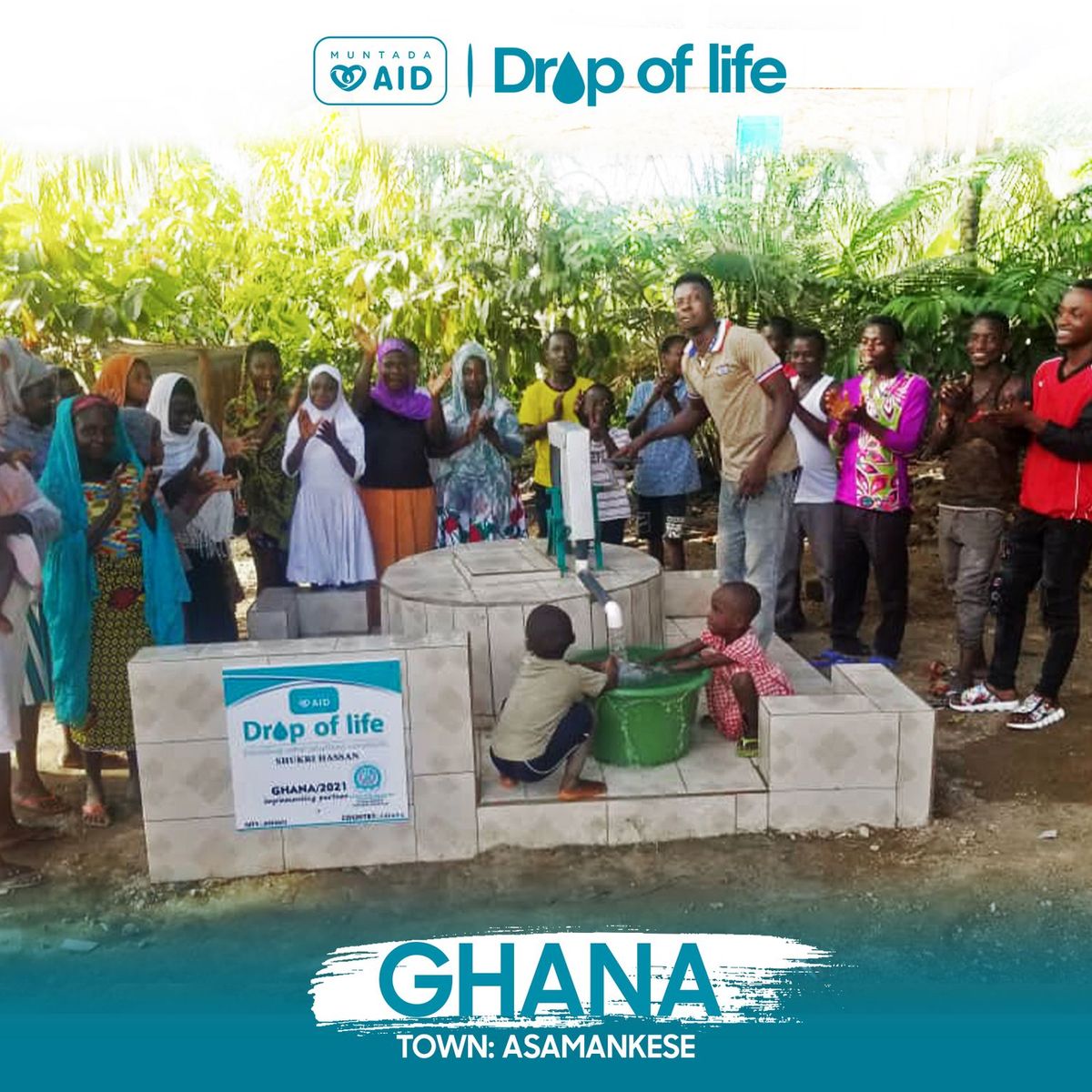 We have already started serving various communities in the Asamankese district, which has a population of 40,000 people. Muntada Aid recently finished constructing four community water projects here. These were recently handed over to the local community, which are now enjoying the benefits of clean drinking water.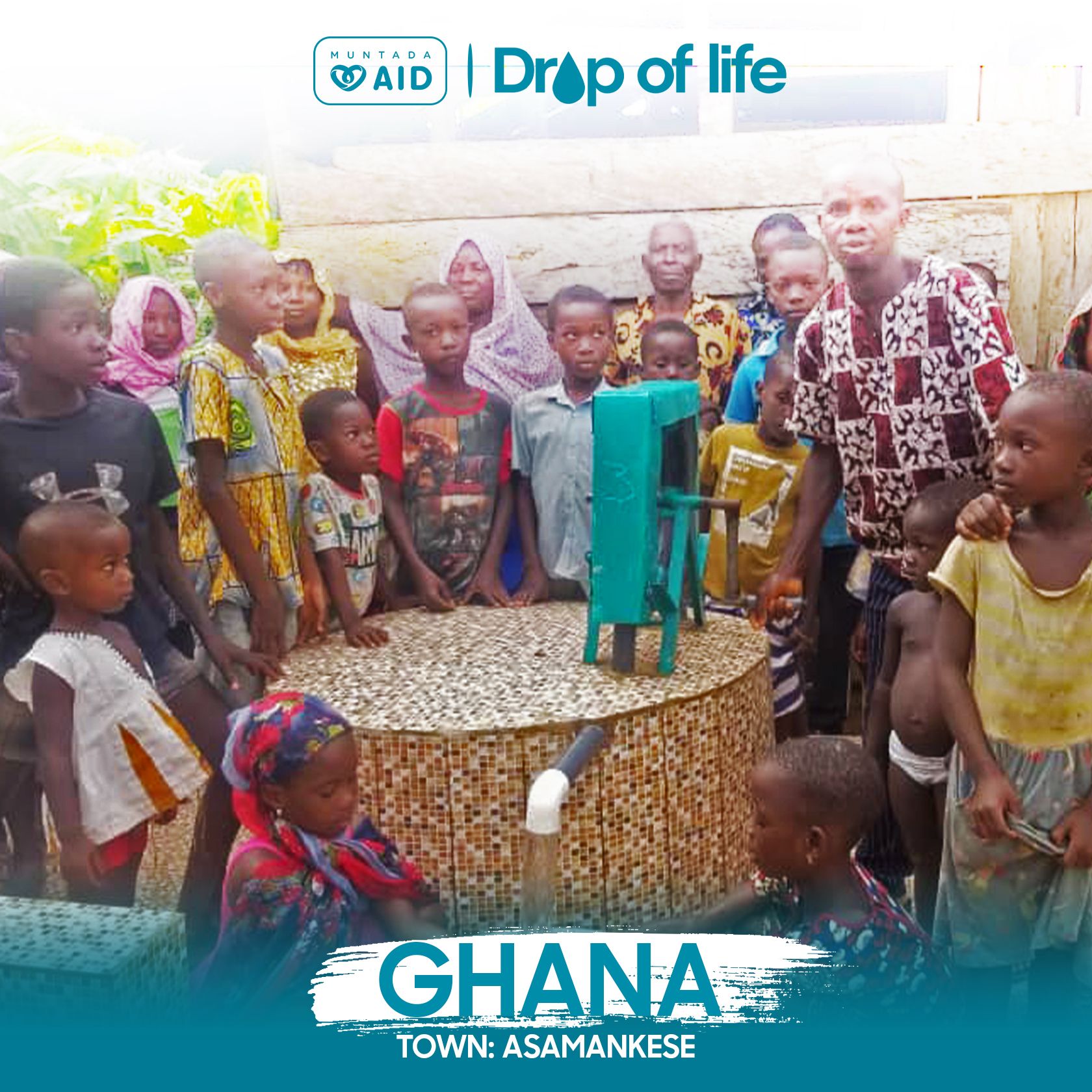 Under proper maintenance, these water wells will serve these communities for at least a decade.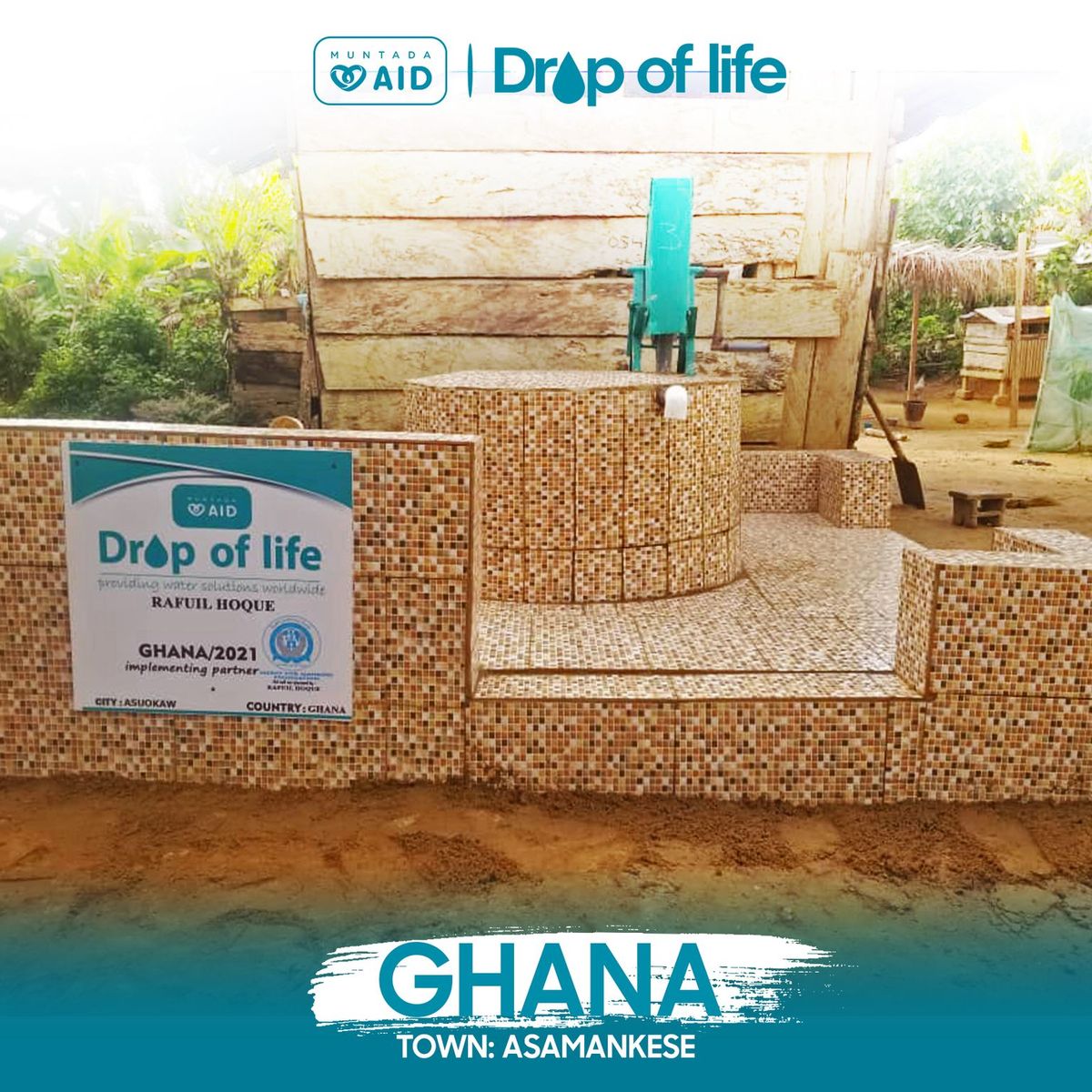 2021 Plans
In 2021, we are planning to build 500 water wells in various parts of Africa and Asia. So far, we have already built 175 shallow wells and 36 community wells.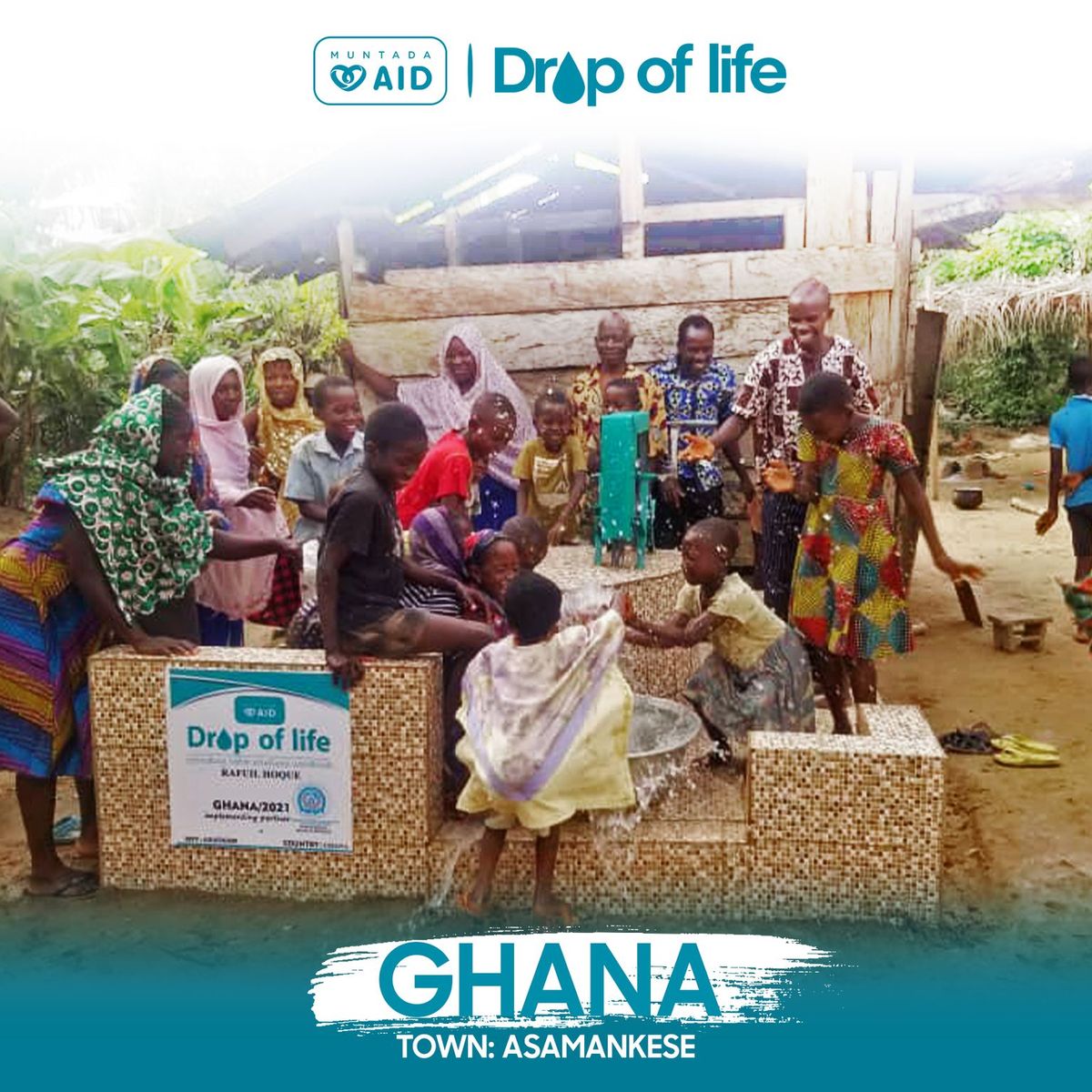 We are also setting up two desalination plants to help ease off Gaza water crisis. Ninety-five per cent of the water extracted from the coastal aquifer in Gaza is now considered unfit for human consumption.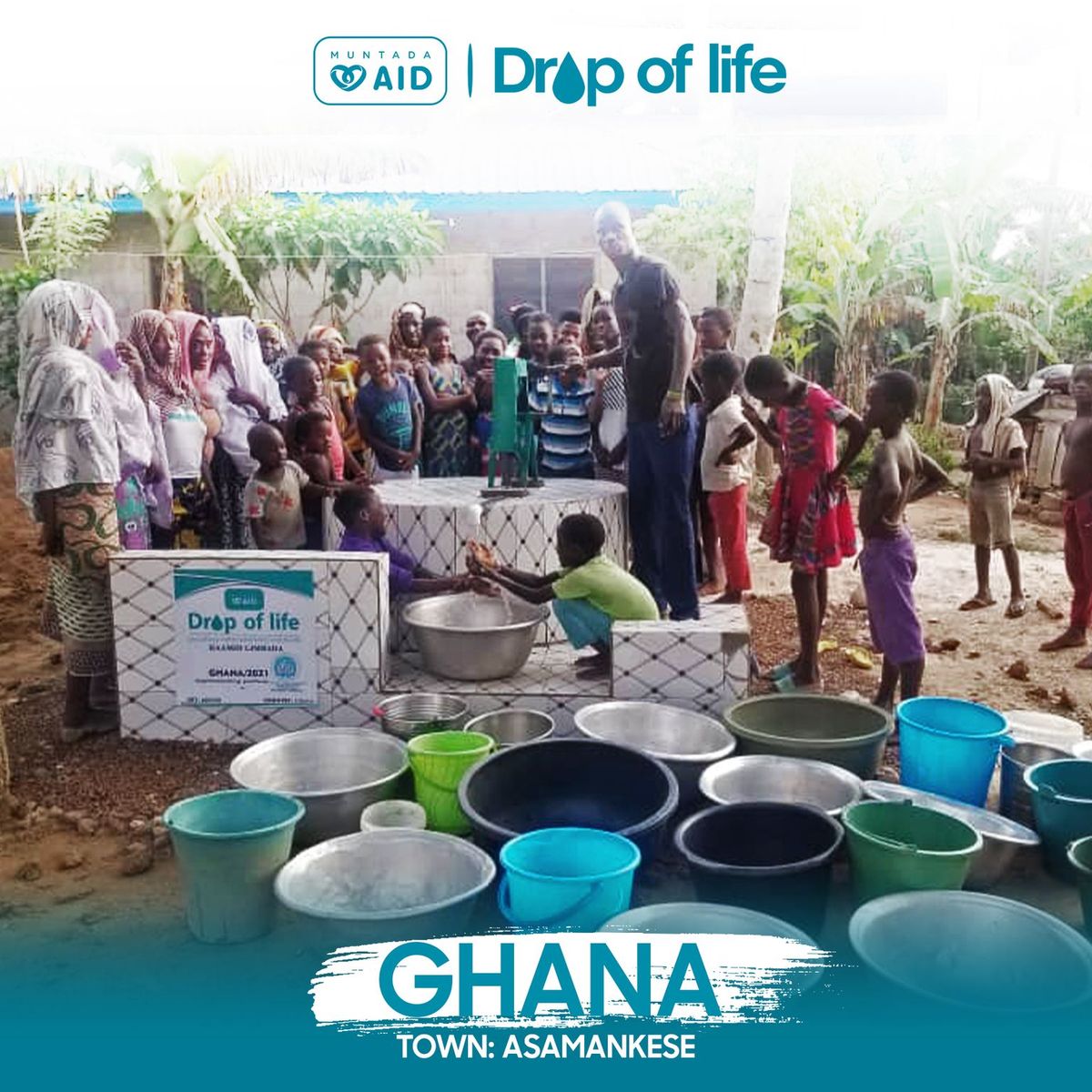 Water Legacy
Muntada Aid has built over 2700 life-transforming wells in remote villages and towns all over the world. Over 1.5 million people are enjoying the blessings of having clean, safe water.
You can help us reach more people by donating to our Drop of Life programme.