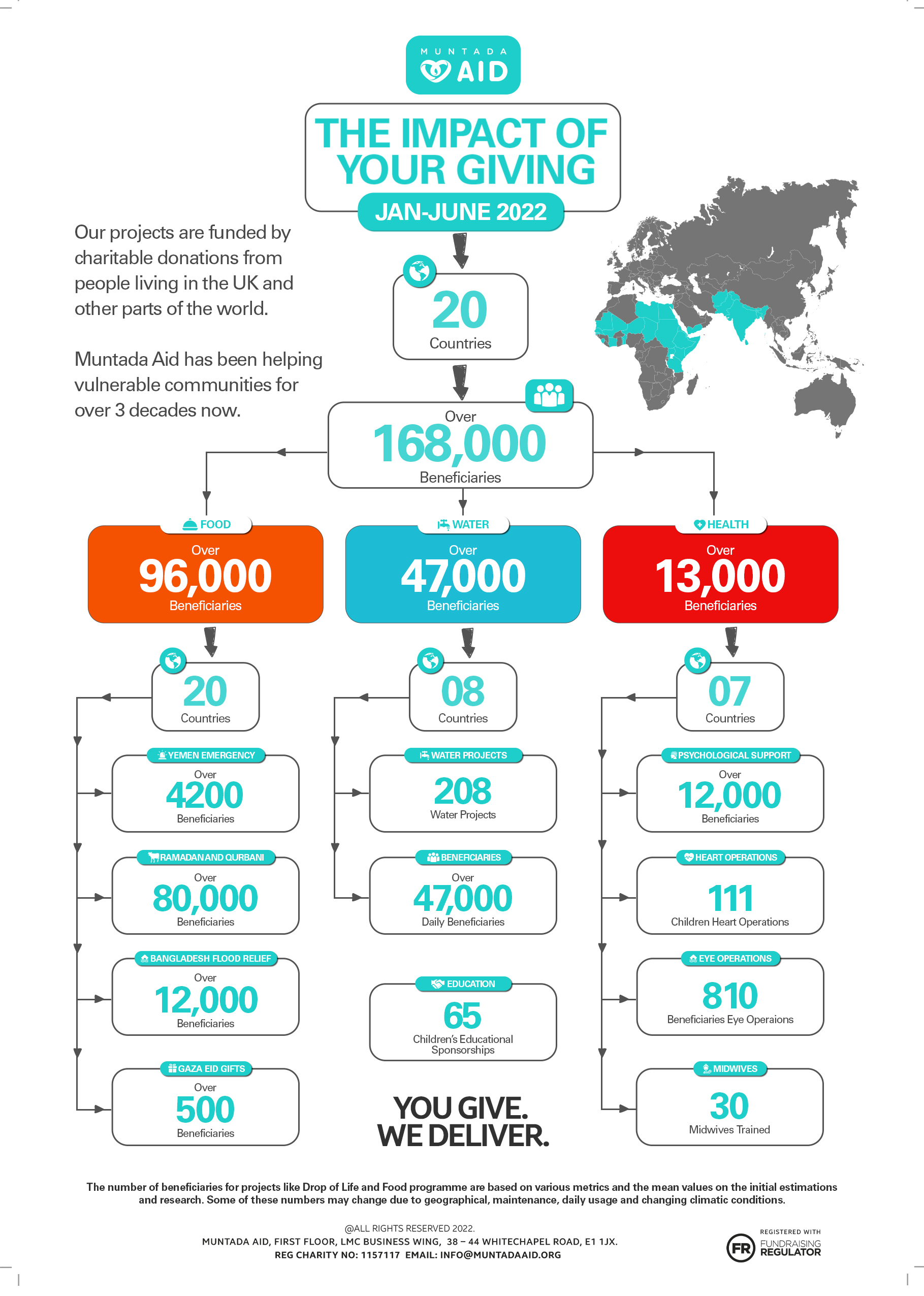 Muntada Aid has been delivering health, education, food, water and sanitation projects for the last three decades, helping millions of people across the world.
In the first six months of 2022, we have managed to serve over 168,000 people in 20 countries.
The following infographic illustrates our work in these countries from January to June 2022.
Thank you so much for believing in our projects.