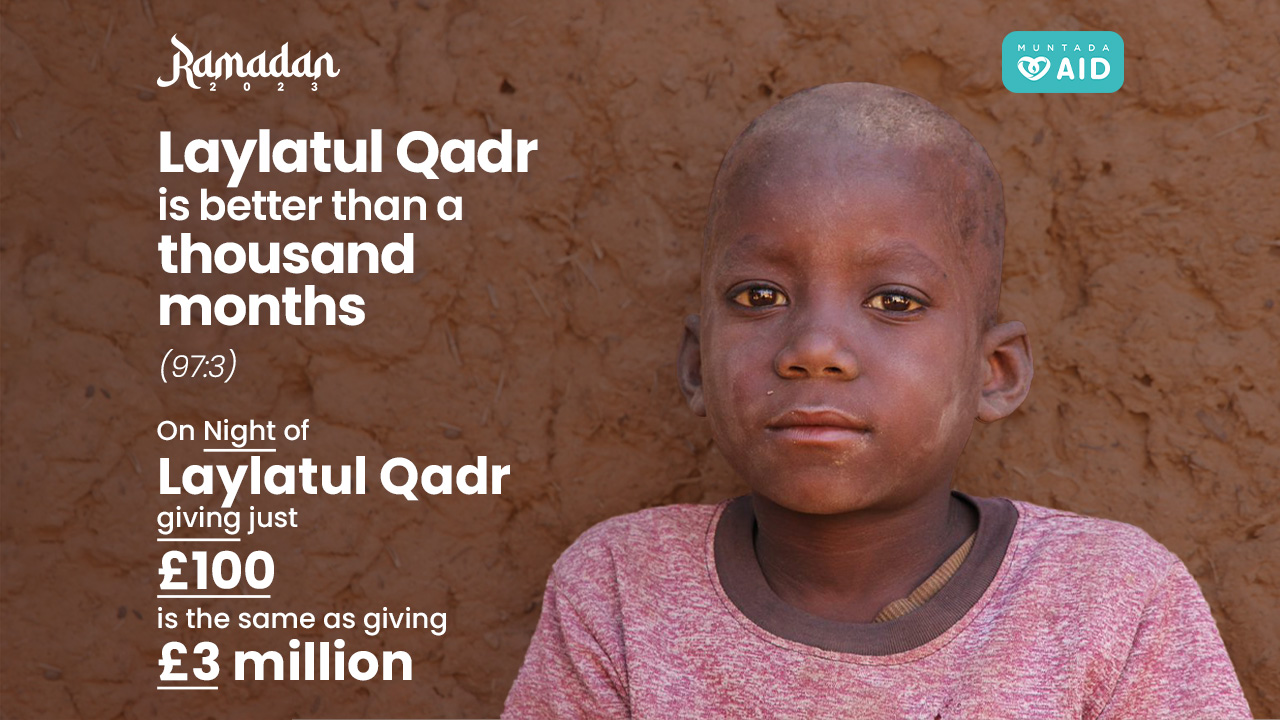 Indeed, We sent the Qur'an down during the Night of Decree And what can make you know what is the Night of Decree? The Night of Decree is better than a thousand months. The angels and the Spirit descend therein by permission of their Lord for every matter. Peace it is until the emergence of dawn. Qur'an | 97:1-5
The best practice to observing the Laylatul Qadr is by performing more worship and perform acts like giving Zakat, Sadaqah, praying Nafl prayers, reading Quran and making loads of Du'a.
On Night of Laylatul Qadr giving just £100 is the same as giving £3 million.
Give Charity
On this precious night, you can help us provide heart operations to children with congenital heart defects. Clean drinking water to communities in Sub-Saharan Africa. Free cataract surgeries for elderly people in Africa. Food packs to communities in war-torn Yemen. Critical post-natal healthcare and education to children in Asia and Africa.