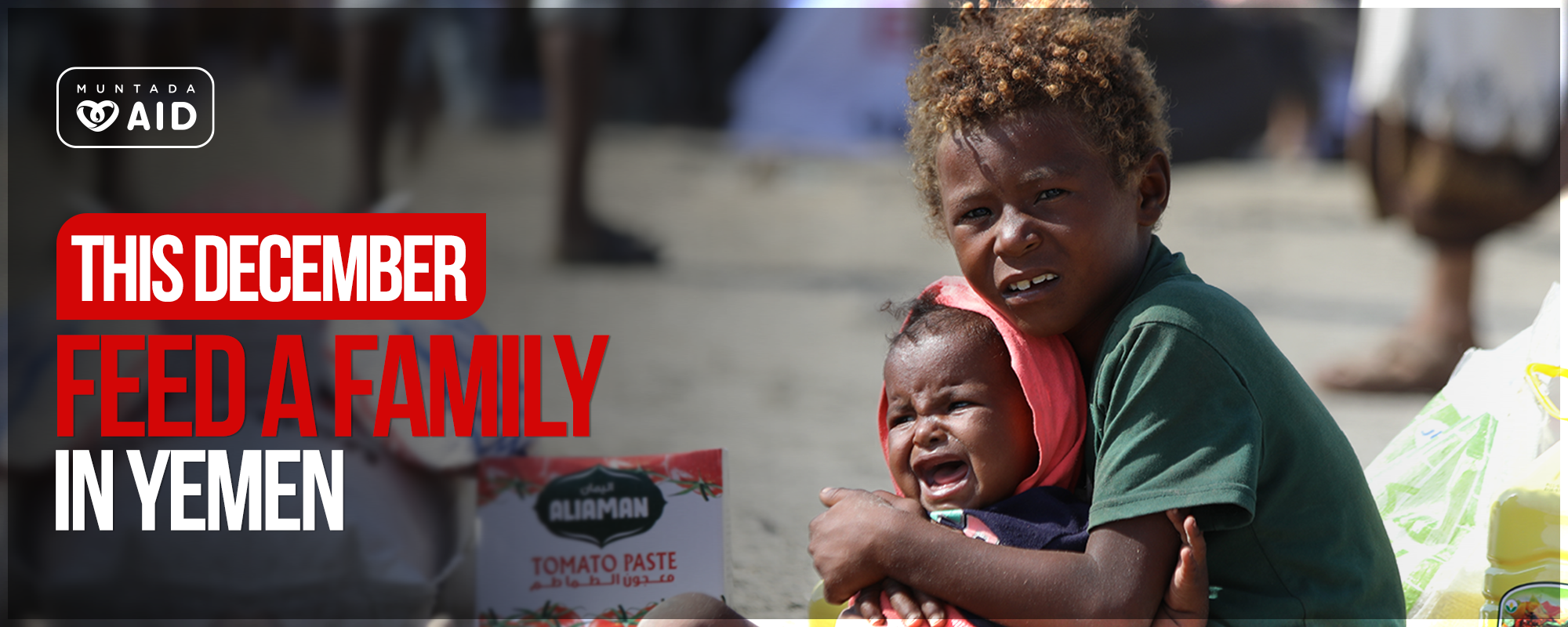 As the holiday lights brighten up our towns and cities and the cold December nights thrust us towards comfort foods and warm sofas, let's remember those struggling in Yemen.
The ongoing civil war in the country has made Yemen the largest humanitarian crisis in the world.
Do you Know?
Nearly 2.3 million children under the age of five suffer from acute malnutrition. In addition, around 8.5 million children do not have access to safe water, sanitation, or hygiene.
What is Muntada Aid Doing?
Since 2020, we have distributed a million meals of food, thousands of winter kits, and family emergency kits to nearly 6000 people living in camps around Aden.
We will continue supporting these families throughout this winter and beyond, but we need your support.