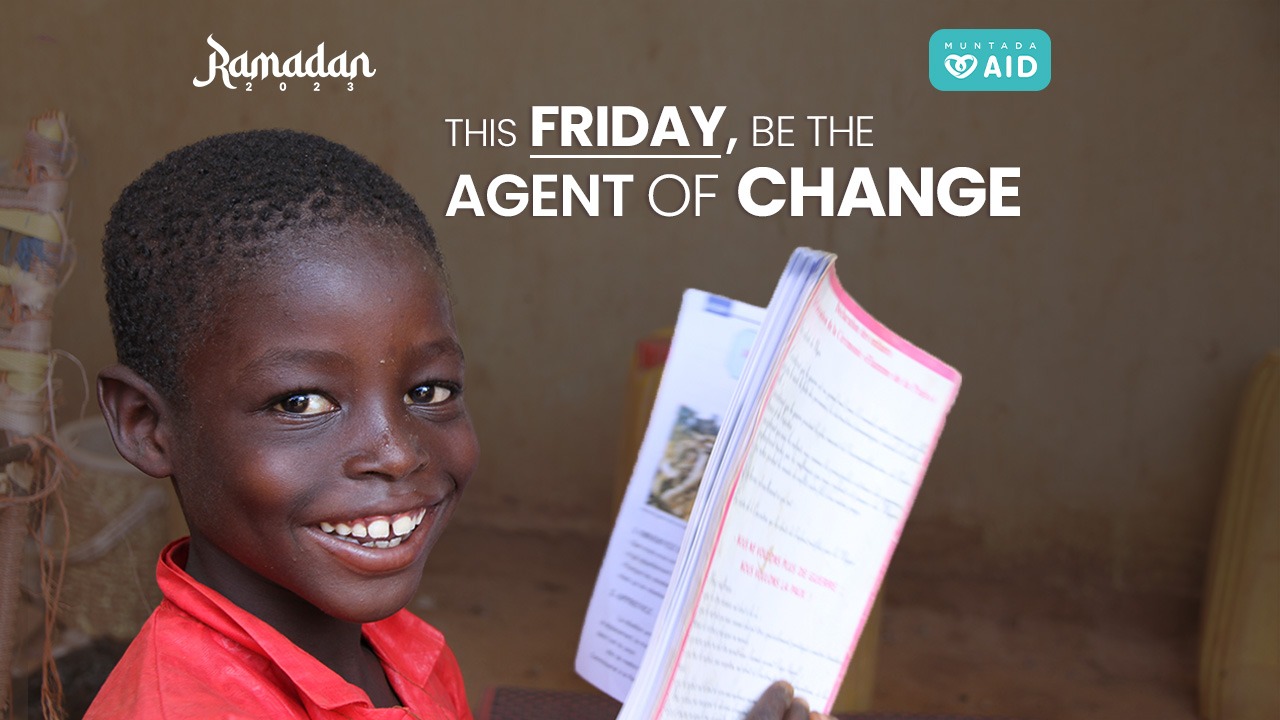 Today could be the last Friday of Ramadan 2023. Make the most of this special day. One of the best things you can do today is to help those in need.
Give zakat, give sadaqah and reach some of the most vulnerable communities.
Your sadaqah and zakat can save lives. Provide the much-needed healthcare, water and sanitation, education and food to people in Africa and Asia.
Many of these selfless acts are sadaqah jayria.
Your donations will save lives by providing children with life-saving heart operations. Your sadaqah will give children and families a source of clean drinking water. You can be the agency that will return eyesight to an elderly person in Africa. You can be the gateway to a better future for children by providing them with quality education.
Please Be the Agent of Change.