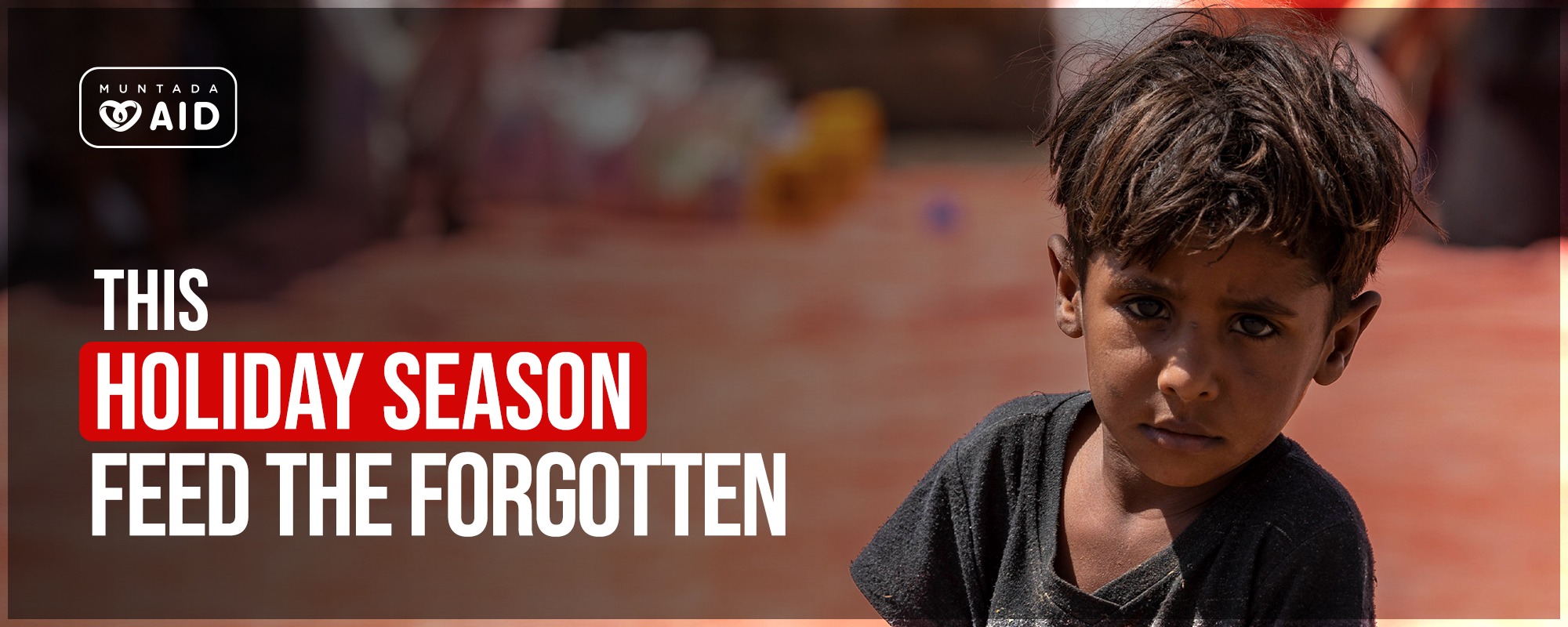 As we sip warm drinks, relish chocolate and share cosy dinners with friends and family, let us not forget those in need.
Global hunger is rising again. According to the United Nations, 811 million people still go hungry. Due to the Covid-19 pandemic, climate change and political crisis, the number of undernourished people grew by as many as 161 million in the last two years.
Muntada Aid's Feed the Forgotten Programme
Our Feed the Forgotten programme is providing food to economically poor families, especially the ones living in the conflict zones, along with people living in areas affected by climate change.
Our programme operates in 23 countries with a permanent project in Yemen; one of the worst humanitarian crisis in a generation.
Since June 2020, we have distributed over 1.1 million meals to families living at Taiz Refugee camp outside Aden, Yemen.
This holiday season, share the joy.