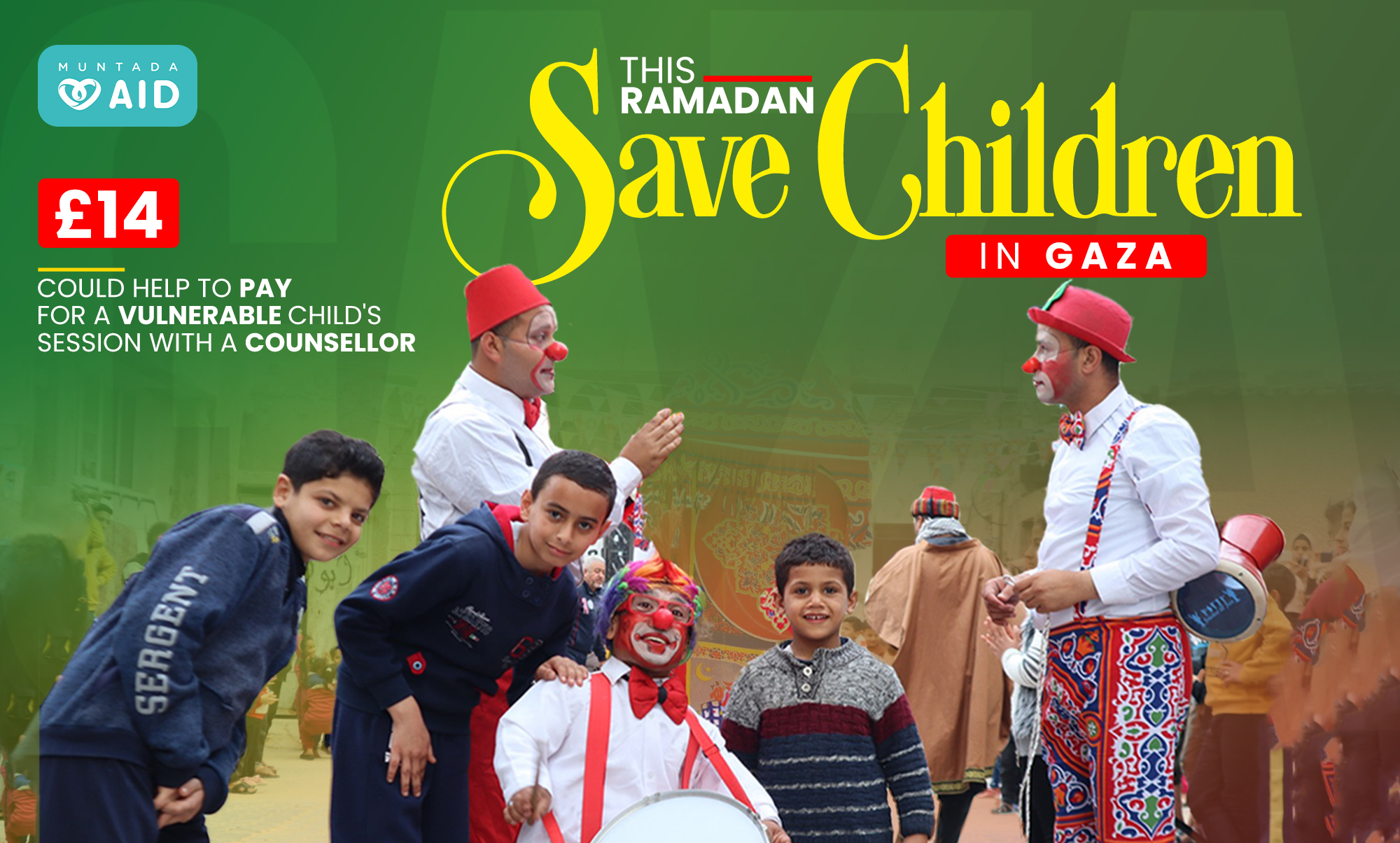 About Gaza
The people of Gaza continue to suffer. The blockade and the war have caused years of suffering. The public infrastructure and services are badly damaged.
The recent conflict has had a far-reaching and devastating impact on children's wellbeing, according to a new report by Euro-Med Human Rights Monitor, 90 % of the children in Gaza suffer from PTSD.
The United Nations calls Gaza as "hell on earth" for children.
A study conducted in 2020, before the last year's conflict, found that 53.5 per cent of children in Gaza were suffering from PTSD. Nearly 90 percent had experienced personal trauma.
Muntada Aid in Gaza
To help people overcome this diabolical situation in Gaza, Muntada Aid is providing longterm psychological support to children in Gaza.
About Our Psychological Support Project
Delivering Therapeutic Approaches to Children and Families in Palestine
Supporting Resilience in Traumatised People
Giving Specialist Psychological Training & Supervision.
Eid Gifts
Eid is joy. Let's help spread happiness this Eid al-Adha. A gift of £20 from you will make this Eid extra special for children and families living in Gaza.
Your gift will help us provide toys for children and traditional Eid dessert for families in Gaza.
Last year, with your support, we were able to reach hundreds of families in Gaza, with these gifts after it experienced renewed bloodshed and destruction as Israel launched a devastating 11-day military offensive on the besieged enclave.