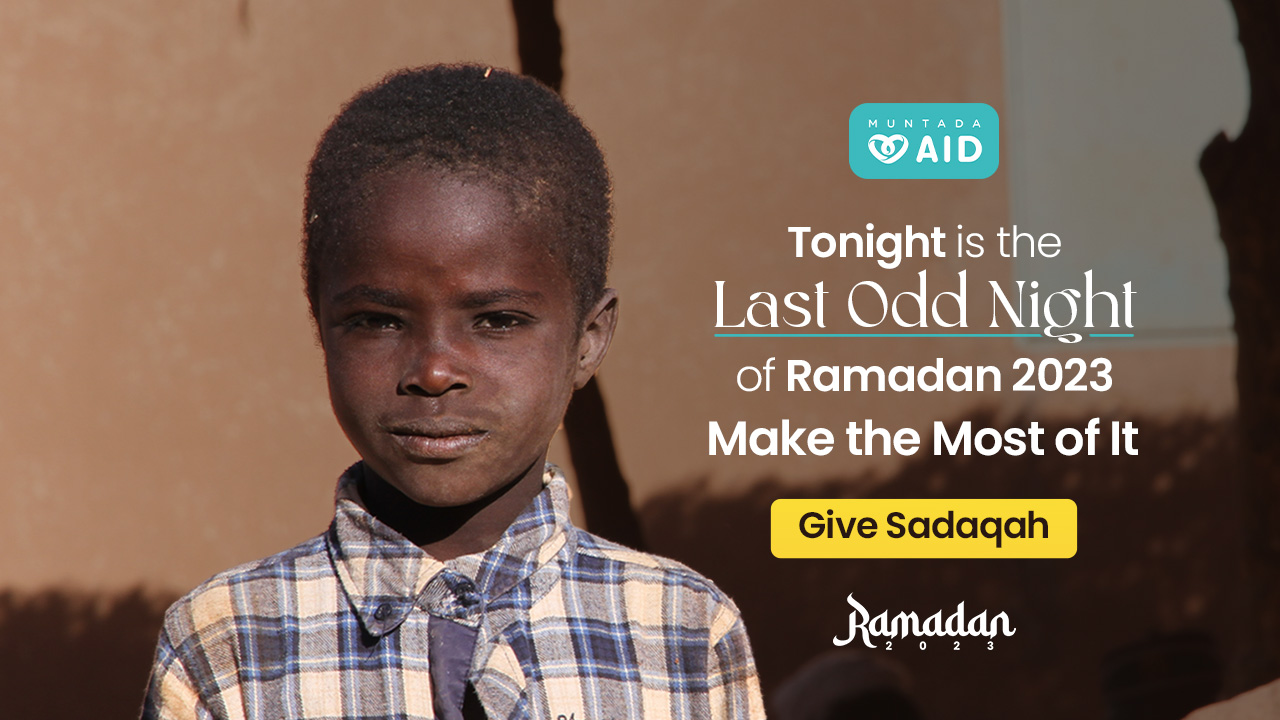 "Look for it in the odd nights of the last ten nights of the month of Ramadan."
Tonight could be Laylatul Qadr and the last odd night of this blessed Ramadan to search for it.
Make the most of this night, do good deeds, pray and enjoy the blessings of this beautiful Ramadan and this night of decree.
"Laylatul Qadr is better than a thousand months" Qu'ran | Qur'an 97:3
Some of the best things you can do on Laylatul Qadr to earn more rewards from Allah include:
Giving Charity

Dhikr

Send blessings on the Prophet Muhammad (PBUH)

Do voluntary prayers

Make Dua
On this precious night, you can help us provide:
Heart operations for children with congenital heart defects

Clean drinking water to communities in Sub-Saharan Africa
Free cataract surgeries for elderly people in Africa.
Food packs to communities in war-torn Yemen
Critical post-natal healthcare in Africa
Education to children in Asia and Africa
Make the most of Laylatul Qadr
On Laylatul Qadr, every good deed is multiplied. If you give £100 on this auspicious night is the same as giving £3 million!
By donating with Muntada Aid this Ramadan, your sadaqah and zakat can help children, families and vulnerable communities in 18 African and Asian countries.
Tonight, save lives for an even greater reward.