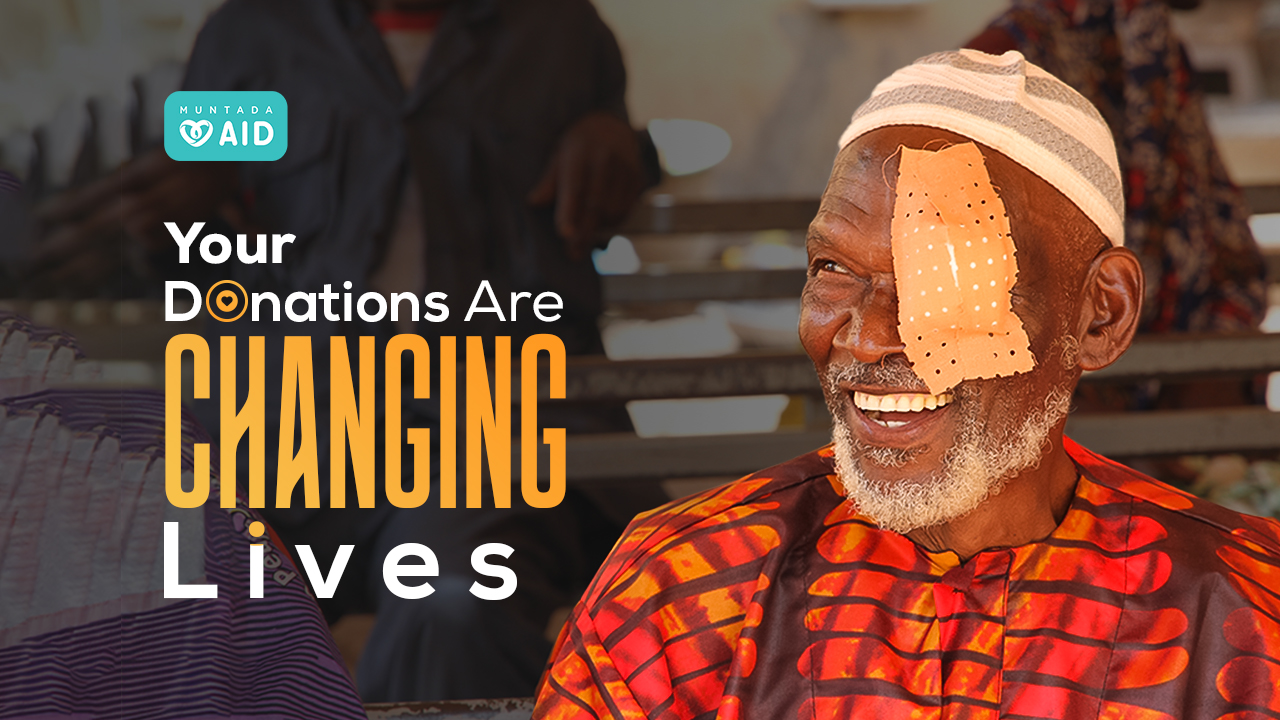 What We Saw in Mali
Last week, our team performed over 300 cataract surgeries in Mali.
This was our first mission in this West African nation, which has a population of over 21 people, and according to the latest data released by government, there are less than 100 ophthalmologists available in the country.
During our stay in the country, we met some patients who have been waiting for over 15 years for these treatments. Patients also came to these camps from various parts of the country, and some even travelled from neighbouring countries.
It was heart-wrenching to see people suffer and stay blind from a condition that could be fixed easily.
WHAT ARE WE DOING?
In 2023, we aim to treat over 2,000 people with cataracts in Mali, Niger, Uganda and Bangladesh.
Gift of Sight Impact
Since 2021, Muntada Aid has carried out over 4,300 eye surgeries in 4 countries.
Later this month, we are again travelling to Uganda and Bangladesh with our Gift of Sight programme, intending to reach more people suffering from this crippling condition.
HOW WE DO IT?
During each mission, our team of doctors performs initial assessments and, if needed, follows it with cataract and lens replacement surgeries. Some patients stay at the hospital premises for the night (in Niger, we provide them with dinners), and the next day, eye patches are removed, followed by checkups, medication and sunglasses.
All of this is FREE and funded by the donations made by people in the UK and other parts of the world towards our Gift of Sight programme.
How Can You Help?
Setting up a Direct Debit is one of the best ways you can support our programme.
Donating just £5 monthly will help us reach more people suffering from cataract blindness.
Alternatively, donating just £75 can fund a life-transforming cataract operation in Niger.
You can check some of the stories of people we met on our Instagram (instagram.com/muntadaaid) page.