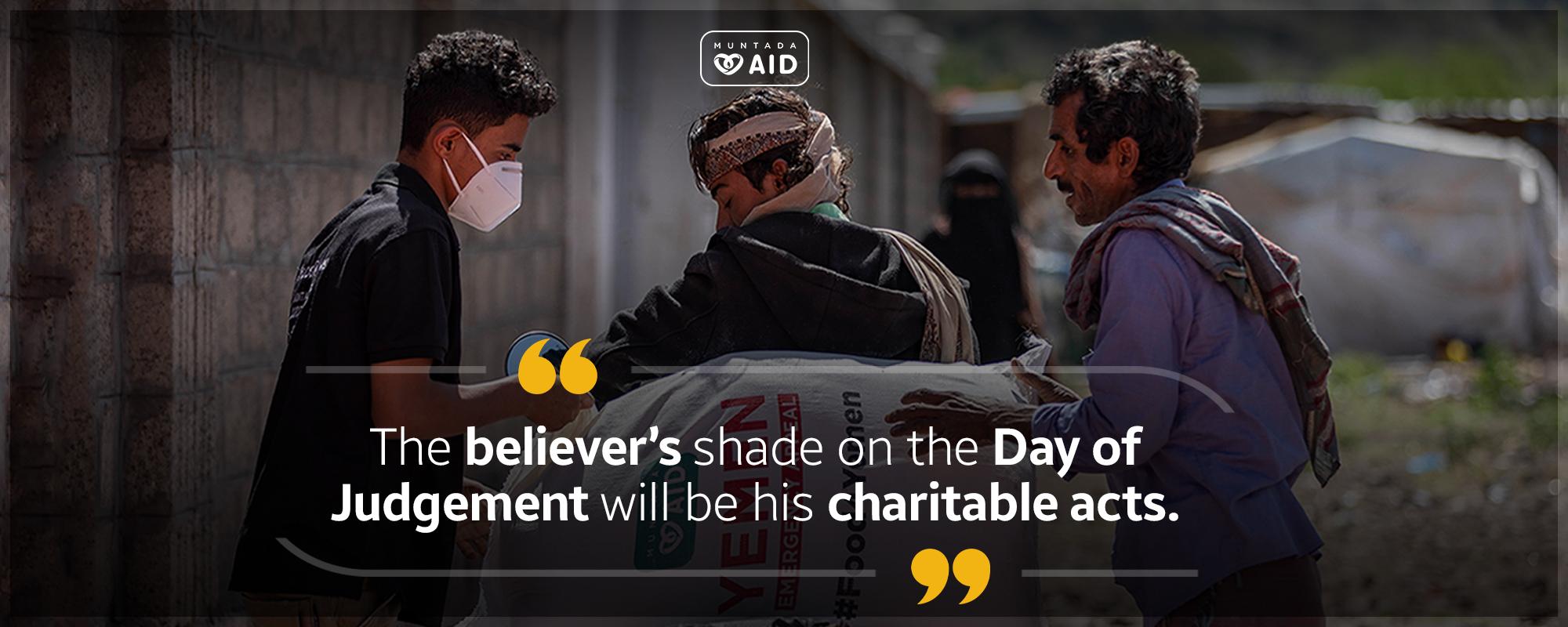 The act of giving in charity is one of the pillars of Islamic faith. Zakat is a fundamental requirement, and helping people in need is strongly encouraged and emphasised in Islam.
There are so many narrations and stories of Prophet Muhammad (PBUH) and of his companions giving generously in charity.
Charity cleans your physical wealth and purifies the heart and soul. Any act of charity is considered as a form of worship in Islam.
"The believer's shade on the Day of Judgement will be his charitable acts". Bukhari
The act of charity in Islam is not just restricted to giving wealth to poor, but at core it means empathy, kindness and consideration towards people, life and the environment.
The Prophet said: "Your smile for your brother is a charity. Your removal of stones, thorns or bones from the paths of people is a charity. Your guidance of a person who is lost is a charity." (Bukhari)
Muntada Aid for the last three decades has been at the forefront of serving humanity, delivering emergency relief and sustainable water, food and healthcare services to people living in some of the most marginalised communities in the world.