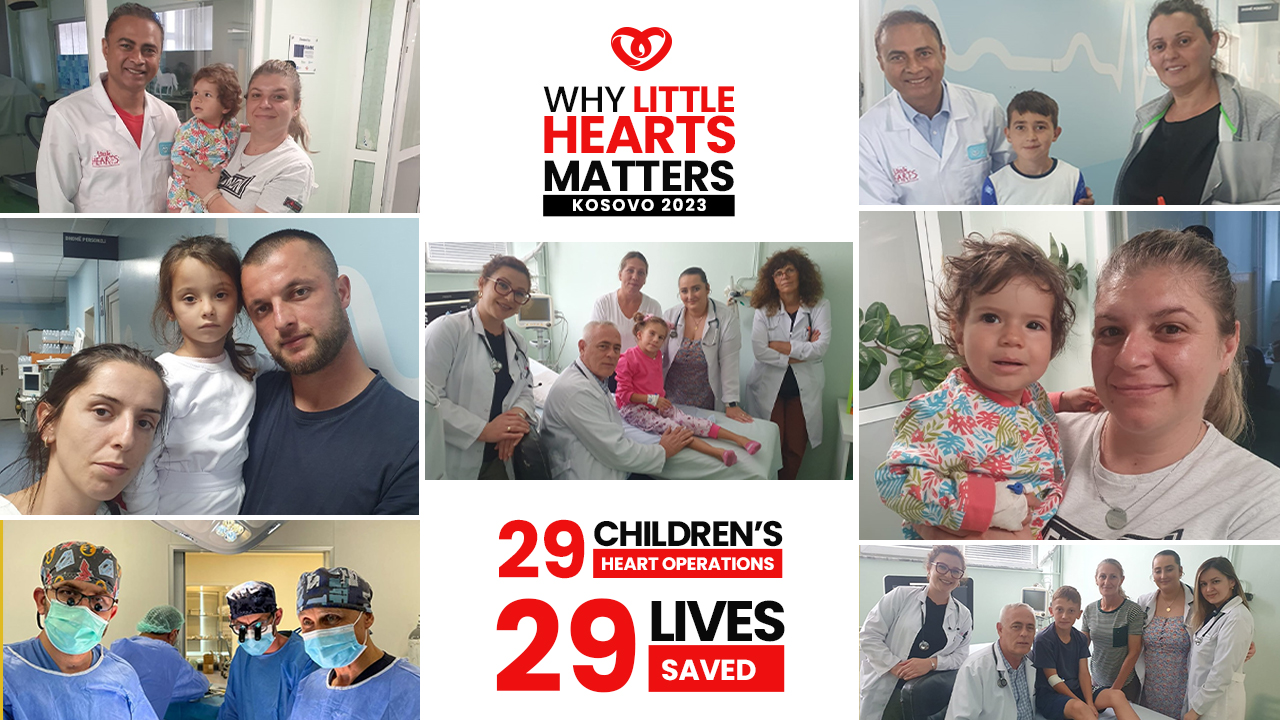 29 CHILDREN'S HEART OPERATIONS CARRIED OUT
This week, our team is helping children suffering from Congenital Heart Defects in Kosovo. So far, we have performed 29 heart operations on children as young as two weeks old funded with the donations made in the UK and across the world.
This is our 45th mission and so far, we have performed 2,777 heart operations in 13 countries.
These number are lives that have been saved. Thank you so much. But, we need to reach more children and save them...and we need your support.
Here are some of the stories and pictures from our deployment.
How Can You Support?
Setting up a Direct Debit is one of the best ways you can support our programme.
Donating just £5 monthly will help us reach more children suffering from heart conditions in various parts of the world.