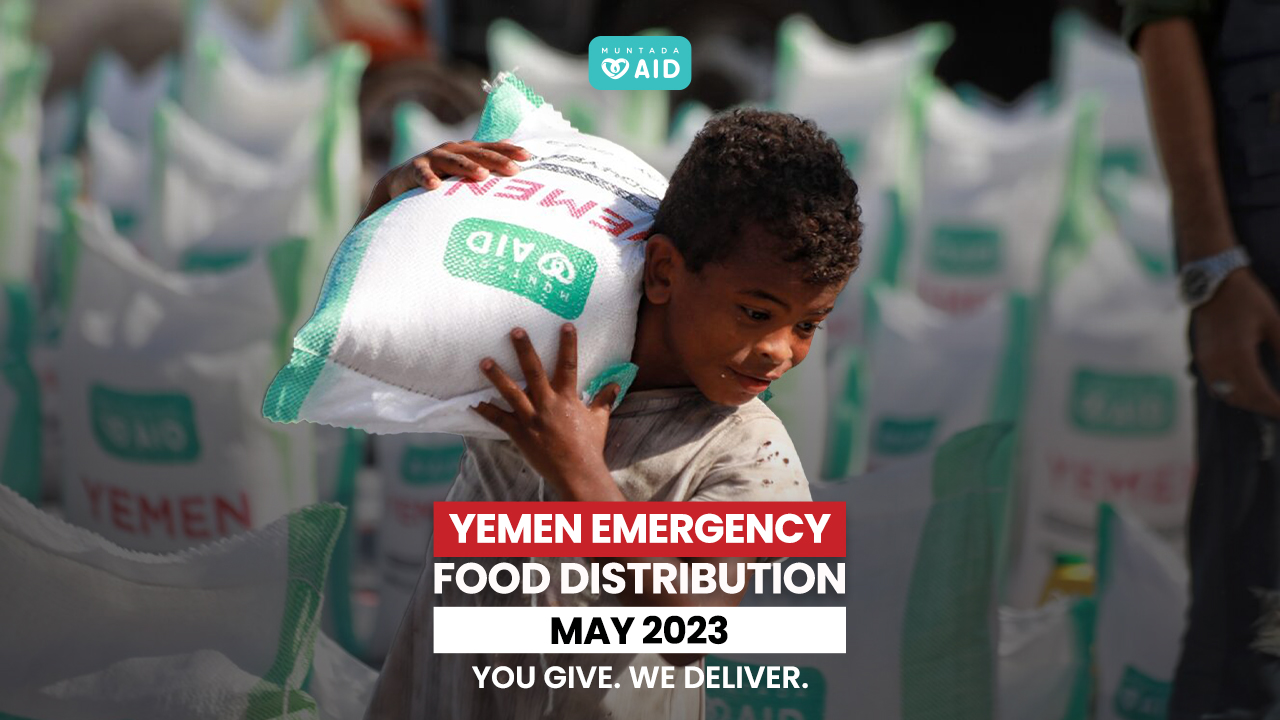 Muntada Aid continues its mission in Yemen of supporting refugees at the Taiz camp in the outskirts of Aden. Since 2020, with your support, we are supporting at least a 1000 people with their monthly food at this camp.
These are some pictures of our monthly food pack distribution outside the camp.
Since January 2023, we have provided food that will provide over 574,000 meals to these families. Since, 2020, we have provided over 2.7 million meals to people living at Taiz refugee camp.
Thank you so much for your support.