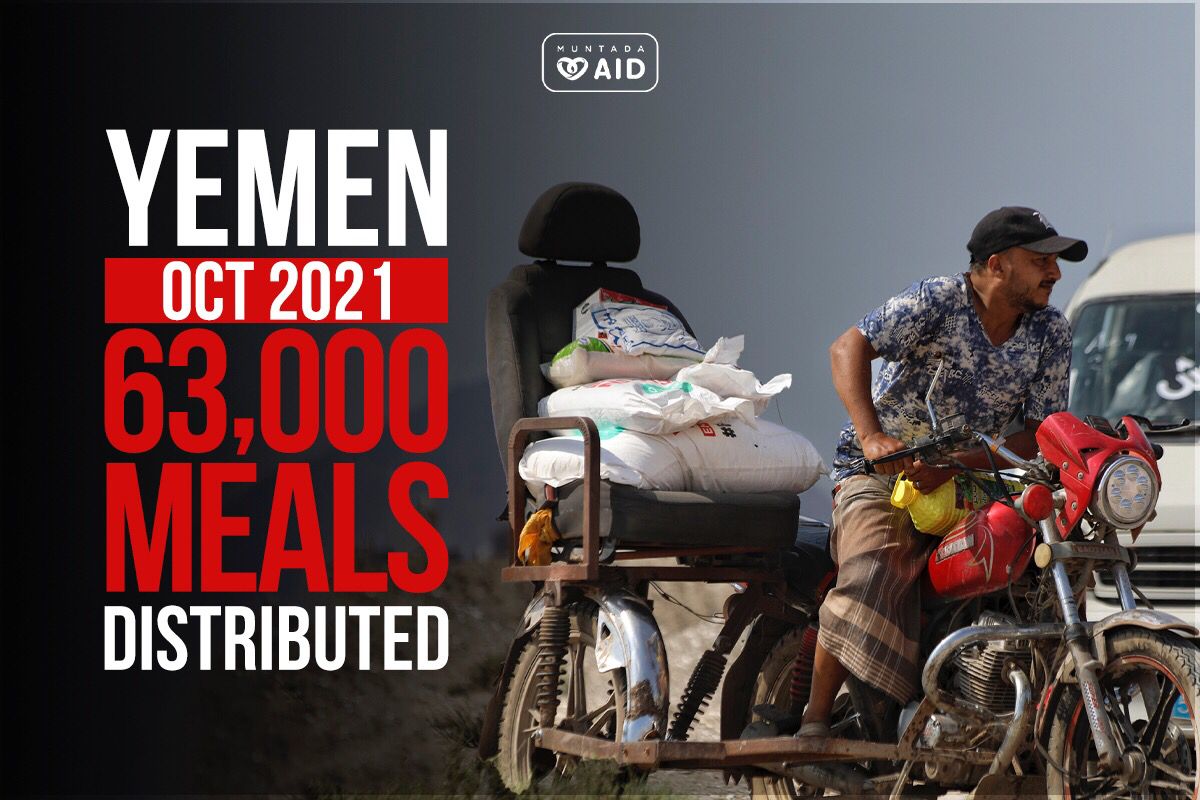 Muntada Aid has been supporting 700 people at the Taiz Refugee camp since June 2020. Earlier in October, our team carried out the latest distribution of monthly food packs to internally displaced persons living outside the port city of Aden.
---
What is inside our monthly food packs?
---
Wheat flour: 25 KG
Rice: 10 KG
Sugar: 5 KG
Vegetable oil: 4 Litres
Tomatoes: 24 packs
Lentils: 05 KG
Salt: 2 KG
---
A small donation from you has the power to help someone in need.

£8 enough to provide food for one person for two weeks.

£17 enough to provide food for one person each month.

£85 enough to provide food for a family of 5 for a whole month.
---
Hunger Crisis in Yemen is one of the biggest food crises in the world. People in Yemen need our help. So please donate today.