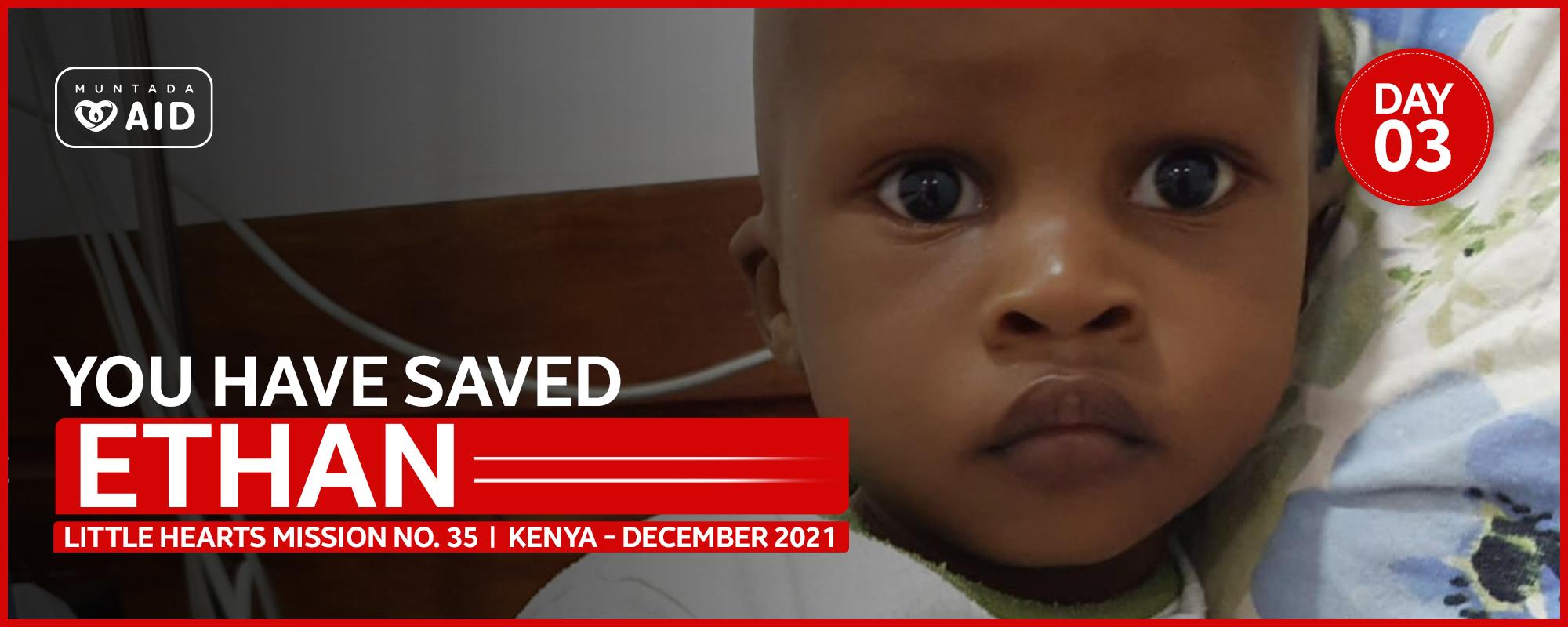 You Have Saved Ethan
For Ethan Robinson's mother, all she wants is normal and healthy life for her 18-month-old son. Ethan suffers from a congenital heart condition known as a ventricular septal defect (VSD).
She is constantly worried about his health.
Ethan's father works as a shop assistant, and their current economic situation meant that they could not provide Ethan with the treatment he deserved.
But with the help of your donations, we were able to treat him for his condition during our ongoing Little Hearts mission in Kenya.
About Kenya Deployment   
The mission started on the 13th and will continue until 17th December at Coast General hospital Mombasa.    
We are aiming to treat 30-40 children during this deployment.    
During our first deployment in Kenya, our team carried out 35 interventions earlier in July 2021.    
"During our first mission, we found that there is a greater need for such deployments in Kenya. Mombasa is home to over a million people with no paediatric interventional care available to children. Our long-term objective is to build human resources capacity in Kenya so that local doctors can carry out these interventions, " said Kabir Miah, Programmes Manager at Muntada Aid.     
Do You Know?  
Each year an estimated 1.5 million children are born with Congenital Heart Defects.   
10% of babies born with CHD out of 1.5 million do not survive their first year of life  
About Little Hearts Programme  
Our Little Hearts project provides free life-saving heart surgery to babies and children with Congenital Heart Defects from underprivileged families irrespective of gender, race or religion.  
Impact  
Since 2012, the Little Heart team has travelled to 10 different countries carrying out over 22,00 operations and interventions on children. The mission to Kenya is our 35th deployment.