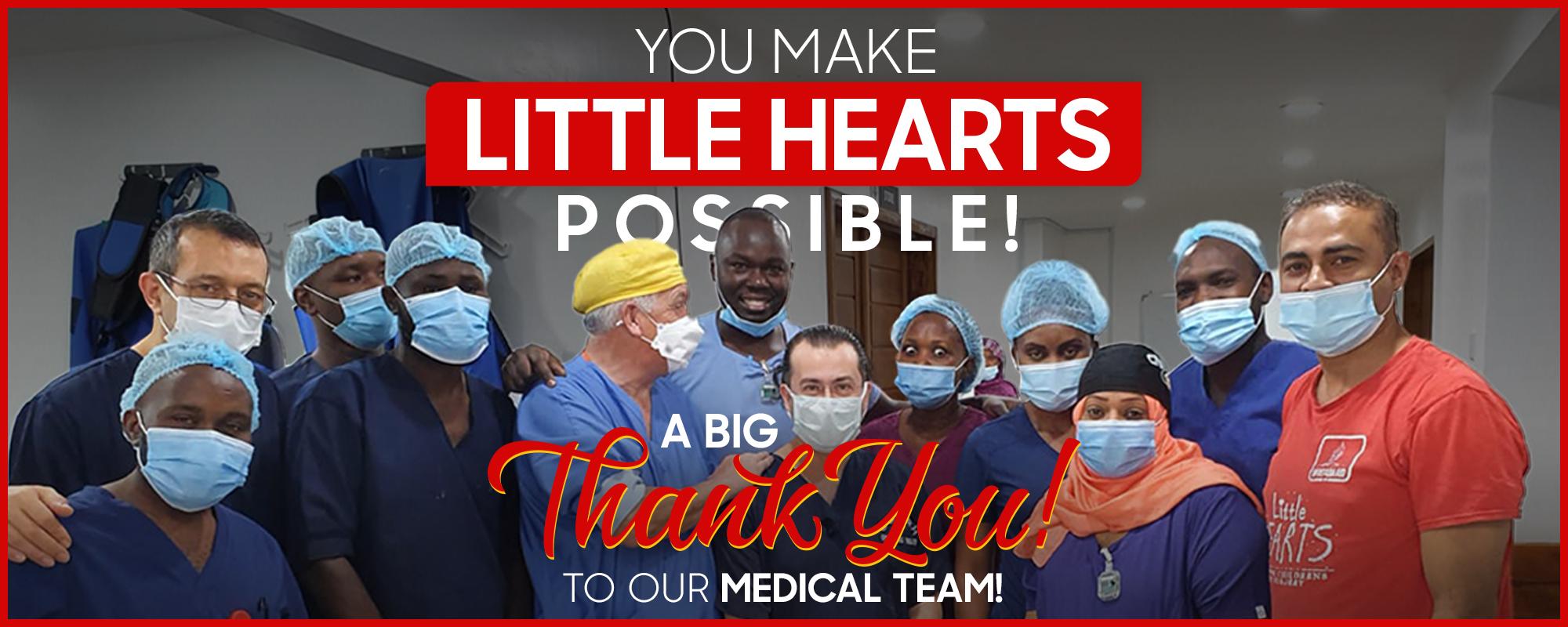 Our volunteer medical team travels with us to various parts of the world, helping and saving children from multiple congenital heart defects. They can spend this time anywhere, but they choose to work with us as volunteers in situations and places that are not always ideal, saving the lives of children.
So, Muntada Aid, on behalf of our donors and children, would like to say thank you so much. Without your time and expertise, our missions won't simply take place.
Thank you once again for saving precious lives.
If you are a medical professional and would like to be a part of this incredible team, please email us at [email protected].