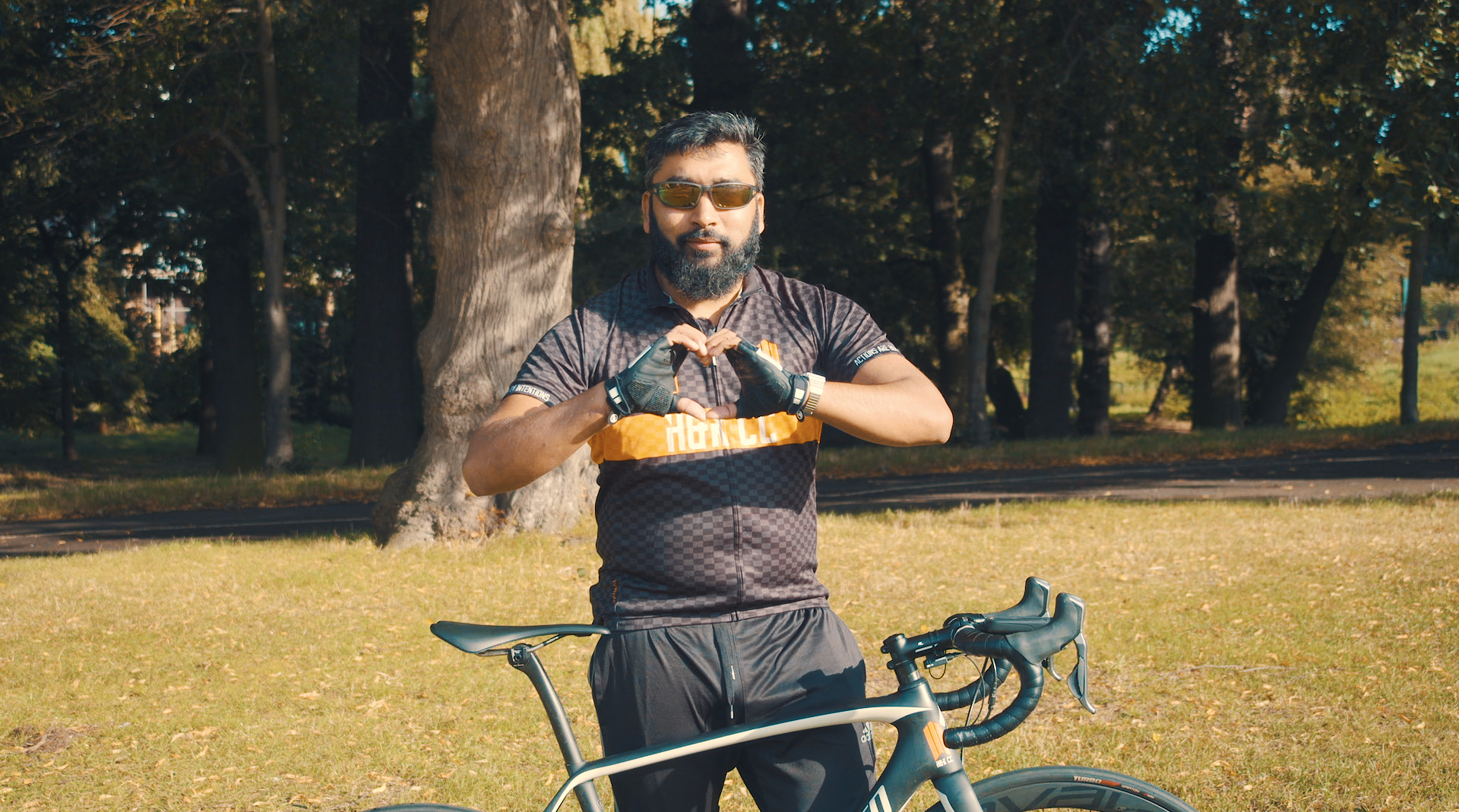 For his friends, Shams (40) is the true grill master. For his fellow cyclists, summer rides are not complete unless they have had his signature varieties of marinated grilled meats.

When he first started cycling at his local H&K Cycle Club, it was just a hobby. Six years down the road, it has become a passion, with a twist - "brotherhood."

"It was the brotherhood that I experienced amongst the cyclists that motivated me to take up cycling as a hobby," says Shams who works as a senior analyst for an investment bank in London.
On 25 August, Shams, along with 25 other cyclists from the London based bike club, will be riding for 3 days through Prague, Ceske Budejovice and Vienna to raise funds for children who are suffering from various hearts defects in Bangladesh. During the course of their journey, they will be cycling just over 260 miles and 13,000 feet of elevation.
"It is going to be tough... no doubt about that! But we have the experience, the brotherhood we share as a group and ultimately, the cause we are helping," says Shams, who belives that cycling for charitable causes had added a new dimension to his passion.
"A brilliant cause, I don't know any other charity doing such a project.
It is not bound to a particular country or a particular religion.
It crosses all borders" says Shams.
About Little Hearts
Little Hearts is Muntada Aid's flagship programme, which provides free life-saving heart surgeries to children with congenital heart defects from underprivileged backgrounds, irrespective of gender, race or religion.
Shams is raising donations for Parvez (18) who is suffering from Ventricular Septal Defect or VSD. With your support and his peddling efforts, Parvez won't be one of 15 million children who die or are crippled annually by treatable or preventable heart disease in low- and middle-income countries.

If you'd like to support Shams and donate to our Little Hearts Bangladesh project, please visit https://www.muntadaaid.org/fundraising/3ccc/.