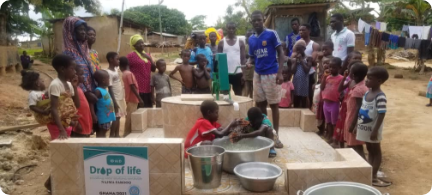 Medium Community Well
Global Water Challenges
2.2 billion people lack access to safely managed drinking water services. Almost 2 billion people depend on health care facilities without basic water services Over half of the global population or 4.2 billion people lack safely managed sanitation services. 297,000 children under five die every year from diarrhoeal diseases due to poor sanitation, poor hygiene, or unsafe drinking water. 2 billion people live in countries experiencing high water stress. Muntada Aid over the years have been providing various water solutions to help communities deal with various water-related issues and one of them is building community water wells. Each water well serves up to 500 people daily providing clean water for drinking, cooking, washing and water for livestock.
You can donate a medium community well in one of the following countries.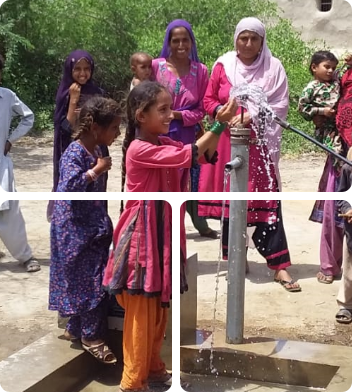 SADAQAH JARIYAH
If you would like to donate a medium community well and name it on behalf of a particular person please email Parbena Khanom at

You can also speak to donations team at


Pakistan

Ghana

Senegal How we assign a water well?