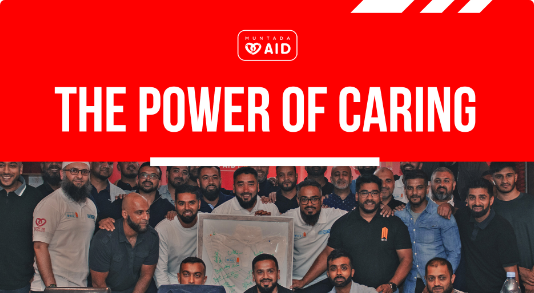 Once in a lifetime opportunity to take part in the Hijrah ride. Imagine the amazing historical journey where you will be able to perform your Islamic rights of Umrah and then embark on an epic ride cycling over 3 nights to reach the holy city of Madinah.
To register your interest, please email [email protected]
Date: dd/mm/yyyy
Registration Fee: £50
Distance: Ride from Mecca to Medina
Target: £700

2nd Sisters Only Ten-Pin Bowling Cup
Muntada Aid is hosting its 2nd Sisters Only Ten-Pin Bowling Cup in December.
The tournament winner will win a trophy and a gift hamper (You will love it!).

Trek to Ireland
We will take the 10KM, Glendalough – Spinc and Glenealo Valley Walk (White Route), but that is not all. We are in Ireland, and of course, Dublin is going to be our base camp. So during the trip, we are also organising the tour of Dublin, one of the...

Climb Mount Snowdonia
Join Team Muntada Aid and climb this amazing mountain in support of Little hearts